Huawei has sold 5 million Mate 9 units in the first four months
Vlad, 12 April 2017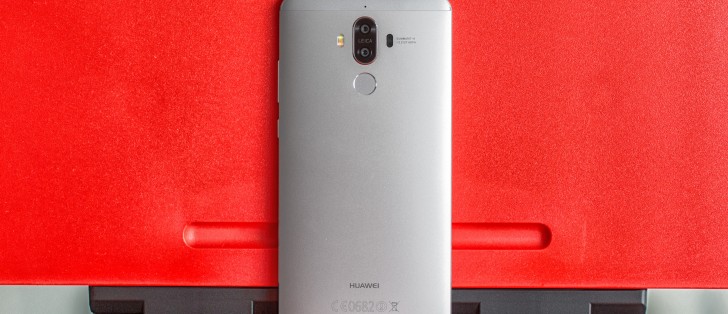 While we found out that the P9 series crossed the 12 million units sold threshold last month, so far Huawei has been less forthcoming with information regarding the Mate 9. That all changed today at a company event in China, where the slide you can see below was outed.
Huawei is boasting that it's managed to sell more than 5 million Mate 9 units in the first four months of availability. This isn't mentioned specifically, but we assume that's a sum total for all of the different Mate 9 variants, including the Pro.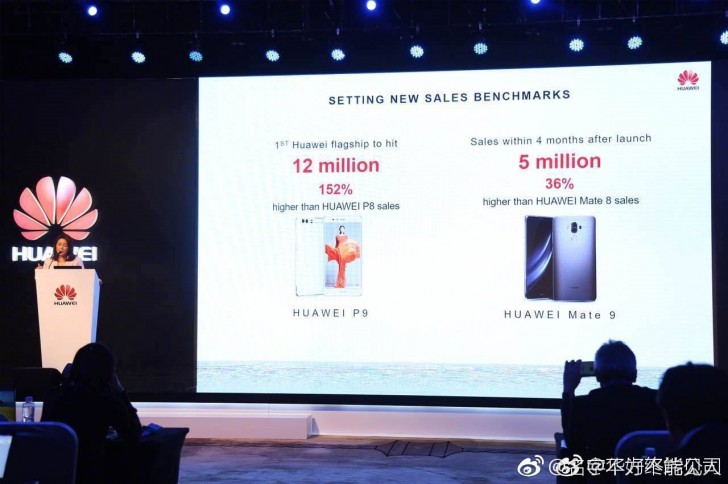 The number represents a 36% growth from the performance of the Mate 8, which launched in late 2015. Clearly then, more and more people think Huawei is doing something right with its high-end phablets.
The company has also reiterated the fact that the P9 line was the first in its history to pass 12 million units sold. That number is 152% bigger than what the P8 devices managed the year before, so the sales growth is very healthy for Huawei indeed.
Comparing the P9's numbers to the Mate 9 isn't possible directly, but we do know that the P9 series reached 4.5 million sales in the first three months. So it looks like the Mate 9 is lagging a bit behind the P9. What remains to be seen is if the Mate 9 will ever go past 10 million.
The P10, on the other hand, should at least reach 10 million sales, if we go by the predictions of Huawei execs. Given that so far the phone has been selling better than its predecessor in the same amount of time, that seems entirely plausible.
Related
AnonD-634681
17 Apr 2017
3DR
not all companies do, some mobile providers give you 14 days if you change your mind, doesn't even need to be a reason, but other companies will only let you return it in 14 days if you complain about quality of signal, and some just outright say no ...
no noooooooooo android o stand for orange..... in order to fight with apple lmaoooo
Anonymous
14 Apr 2017
nmM
Of course, my carrier allows customers test the (unlocked) device for 14 days and if not pleased, we're free to return it. What, isn't this how it goes everywhere when you order something from a webstore? Thought this was the standard. And it's...
Popular articles
Popular devices
Electric Vehicles