A month with the Huawei Mate 40 Pro
GSMArena Team, 16 December 2020.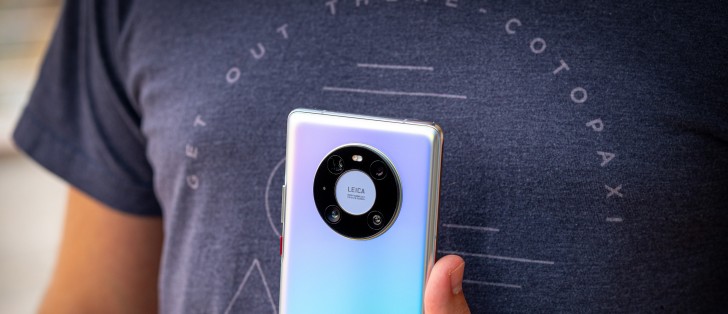 We're now going to list a bunch of apps, going by rough categories, that we tried and are working, along with where to get them, so you can get a better feel for what's what.
Social networks and messaging
Petal Search will give you links to download Facebook, Messenger, and WhatsApp from their respective websites, but you can also find all of these in both Amazon Appstore and APKPure. The same goes for Instagram, where Petal Search only links you to the mobile version.
You can find Telegram, Snapchat, TikTok, WeChat, and Viber in the App Gallery. Skype can be downloaded from APKPure, and the same is true for Zoom (Petal Search takes you to the official website for the download). Google Meet is offered in App Gallery and Petal Search as a progressive web app, while Twitter is just a link to the mobile website, but the app from APKPure works flawlessly. Finally, if you're into Pinterest, you can get it as a quick app from App Gallery or Petal Search.
Email
The Gmail app doesn't work, but the built-in client does the job just fine for Gmail accounts and countless others, although it comes with a very ancient-looking design and is rather barebones. If you want something more modern, grab Outlook from APKPure as we did. It works great and will almost make you forget about the Gmail app. If you just can't live without Gmail itself, the mobile website is your friend, although it's much less functional and polished than the app.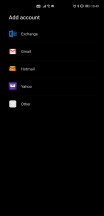 Built-in email client works with Gmail accounts
Browsers
The built-in browser is perfectly good enough for most people, but if you need something else, you can actually use Chrome, believe it or not, only you won't be able to sign in for sync. You can get it from APKPure. Alternatives that work include Opera, Opera Mini, and Vivaldi - all of which are available in the App Gallery, and Brave from APKPure.
Maps
Maps is actually one of the most developed categories, so you're pretty much covered no matter what. Even Google Maps works perfectly (after you download it from APKPure), with one niggle: you can't sign in. If you need to sign in, the mobile website will do that for you, but it's slower and clunkier. Waze works 100%, though (from APKPure).
Alternatives start with Huawei's own and very new Petal Maps, which seems good and has a Dark mode that syncs to your phone's. It feels decent for the basics, but understandably its database of points of interest is severely lacking compared to Google's.
In the App Gallery, you can also find TomTom Go, an app with a rather old school approach involving downloading maps for the areas you're interested in before you can use it. It will obviously do navigation, but it's just a free trial at first, and then you need to pay around 2 euro per month, or 10 per six months (at least in our region, these prices may be very different elsewhere).
Here, WeGo is also in the App Gallery, as are Sygic, Maps.me, and Moovit (the latter being our favorite for public transportation).
Entertainment
You can get Deezer and Tidal from the App Gallery, as well as MusixMatch for lyrics and song recognition. Other apps that work are Spotify, Netflix, HBO GO, Shazam, 9gag (all from APKPure), Prime Video, and Amazon Music (from Amazon Appstore or APKPure).
Office
Microsoft Office is available in the App Gallery and works perfectly. If you want alternatives, Huawei's app store also houses MobiSystems OfficeSuite and WPS Office. Adobe Acrobat works as well (from APKPure), as do OneDrive and Dropbox (from Amazon Appstore or APKPure).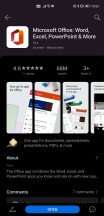 Microsoft Office in App Gallery
Other apps
The App Gallery has TrueCaller, Bolt, Foodpanda, and any.do. LastPass, Medium, Pocket, GSMArena, and Mi Home all work from APKPure. Todoist and Feedly work (from APKPure), but only if you don't try to sign in with your Google account (understandably). Thankfully both of those have alternative sign-in options that you can turn on from their respective websites. Glovo doesn't work at all, while the Amazon Shopping app does and can be downloaded from both the Amazon Appstore and APKPure.
Other Google apps and alternatives
Drive is the main no go, the app doesn't work at all, and the mobile website doesn't let you upload anything - but you can still view and download your stuff. You can try to sidestep the upload limitation by requesting the desktop website in your browser, but that's notoriously one of the heaviest pages on the Internet to load, so the experience may not be good at all.
The Google Keep app doesn't work, but you can use the mobile website. It's less responsive and looks slightly worse, but gets the job done. If you search for it in Petal Search or App Gallery, you'll also get the option for a progressive web app version to add to your home screen, which is the best scenario to go with here.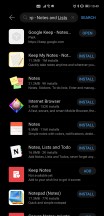 Google Keep is suggested as a PWA
The YouTube app doesn't work, but you can use the mobile website, of course. If you really want an app for your YouTube needs, get Vanced - although the installation is complicated and not for the most casual of users, once you're done with that, you'll end up with what is basically a slightly improved version of Google's YouTube app - including support for accounts. Kudos to the team of enthusiasts developing this. A YouTube Music version was also in development last time we checked. In the past, we also tried NewPipe, but not this time around since we liked Vanced so much.
Play Books is simply a no go period, the app doesn't work, and there's no online mobile web version, so you're just out of luck. That said, Kindle (from Amazon Appstore or APKPure) works perfectly for your eBook needs.
The Wear OS app doesn't work, and there are no workarounds that we could find either. This means you can't use a Wear OS watch with a Google-free Huawei smartphone at all. On the other hand, Samsung smartwatches should work; you just need to get the Galaxy Wearable app from APKPure. Garmin Connect isn't on any of the three app stores we were using, but you can find it online in other APK repositories, and once installed, it works flawlessly for Garmin smartwatches.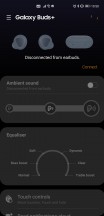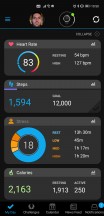 Galaxy Wearable and Garmin Connect
Google Photos works but just as what is basically an offline gallery app, and that makes it quite useless when the Mate 40 Pro already has a Gallery app installed. This works well and will backup your photos and videos to the Huawei Cloud. Then you can access them from other Huawei devices as well as through a website on any browser. The only issue is that, like Apple, Huawei only offers 5GB of space for free - and this is shared among photo and video storage, phone backups, and your cloud drive should you use that too. This means you'll run out of space very quickly, and then it's time to pay Huawei for more GBs. The prices are fair and slightly lower than the competition, but we would have still liked Huawei to throw in at least 50GB as a gesture of goodwill towards people spending so much on a device devoid of any Google services.
Banking
The Financial app category is probably the one that is most dependent on your region, so all we can tell you is that most of our local banking apps work now, which is a considerable improvement compared to just a few months ago. Hopefully, the situation is similar where you live. Still, if you're thinking of getting a Mate 40 Pro or other Huawei device sans Google, perhaps it's best to download App Gallery onto your existing Android handset (yes, you can do that) and check for your banking apps of choice. For what it's worth, we found that Revolut works, but it's not in the App Gallery, so you'll have to grab it from APKPure.
TL;DR
On the app front, things are much improved from a year ago, and even from earlier this year. That said, the situation is still not smooth sailing at all; you need to use at least two different app stores (perhaps even three), and while Petal Search is good at telling you what is where this still adds friction that's simply not there on any Android device that does have Google services. On top of that, some apps simply don't work at all. Still, the number of these has gone down significantly, and even for those that refuse to function properly, there are usually workarounds if you don't mind using a mobile website, for example.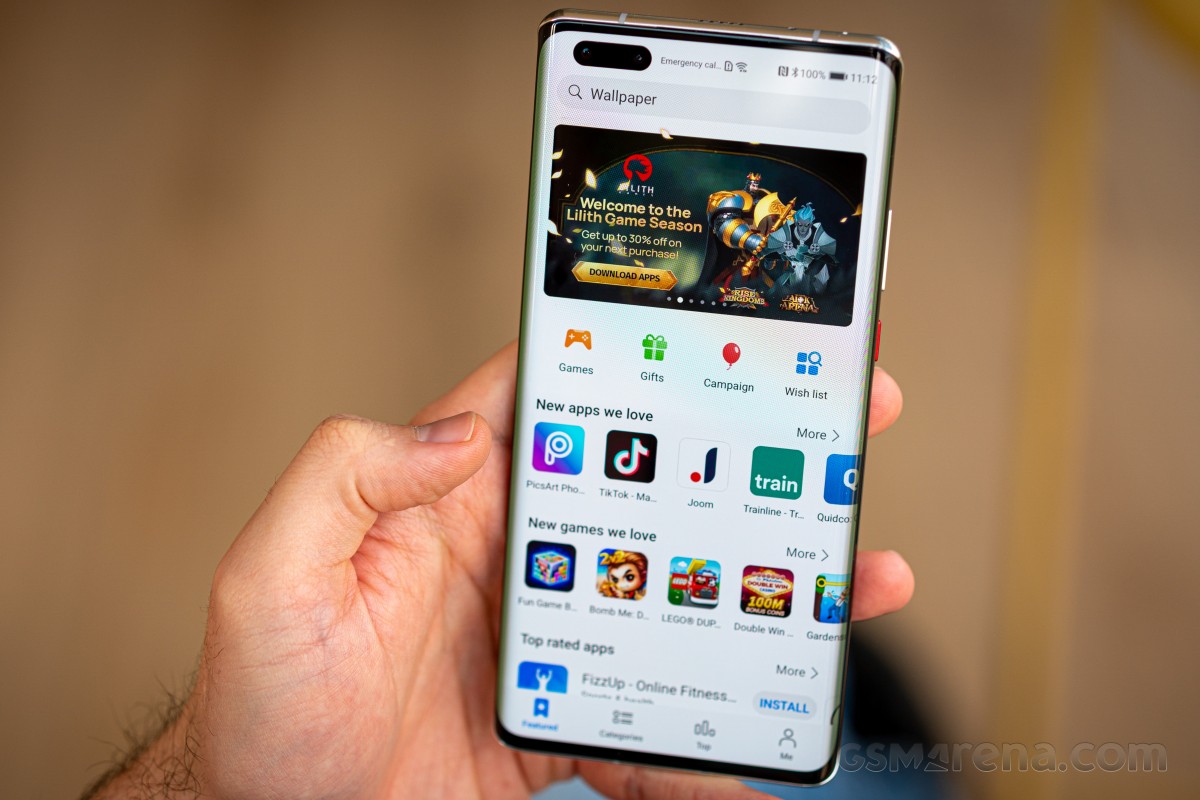 So, to sum up, while things are still not as good, from the point of view of app availability and functionality, as they are on any phone that has GMS, they're definitely much better than they used to be, and unless you're really inflexible about which specific app you use for a given purpose, you'll probably find very good alternatives even for those that don't work. An exception here is Google Assistant because neither Alexa nor Celia comes anywhere close to its smarts, unfortunately. And if you have a Wear OS watch and want to keep using it, that's not going to happen if you have an HMS device like the Mate 40 Pro.
Unpopular opinion but the best soc for Android is kirin 9000.
One of the best in this category Camera battery life and touch is amazing Only problem is we don't have many applications in Huawei app
The camera is very nice!!! And I also like the battery life for me to use for a whole day, and the size was very nice and fit to my hand. Most importantly, the price is very affordable.