Huawei Mate 9 review: Mighty Mate
Mighty Mate
GSMArena team, 14 November 2016.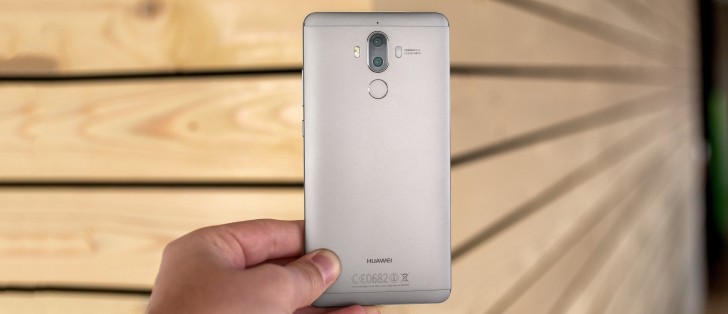 Camera
The camera is one of those areas, where the Mate 9 just doesn't go with the flow. Dual-cameras are no longer something new and implementations vary between crazy-wide&reasonable-wide (LG G5/V20), reasonable-wide&longer-than-usual (iPhone 7 Plus), and monochrome&color (Xiaomi Mi 5s Plus and Huawei's own P9 plus a couple of Honors). Well, the Mate 9 falls in the latter category, only it's not re-using the P9's existing 12MP/12MP setup - oh, no, that would be Huawei coasting, instead of taking things a notch up.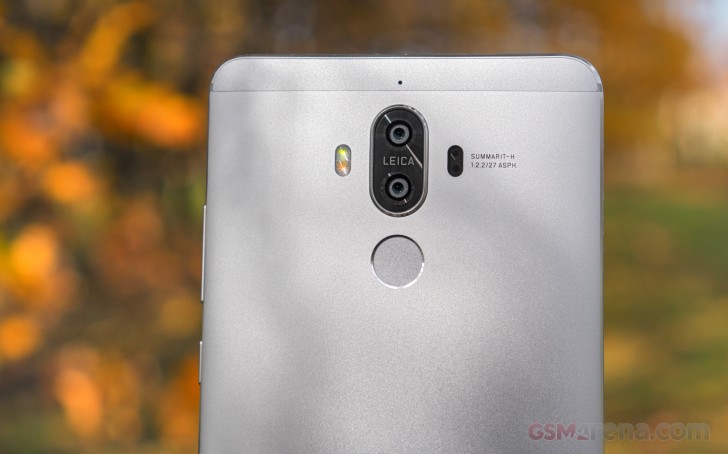 Another collaboration with Leica, the Mate 9's dual setup consists of a 20MP monochrome sensor and a 12MP RGB one, each of these behind its own 27mm-equiv. f/2.2 aperture lens. The cameras are optically stabilized - evidently both of them, because otherwise the two images wouldn't properly align. 20MP and 12MP - but the resolutions don't match, you say. Leave the math to the engineers.
We had a talk with a few of them and we posted the findings on our blog, but for those of you who missed that article, let's just brush up on the basics of what's actually going on when you use the Mate 9's camera. That is, unless you're shooting in black and white only - not much trickery there.
When you're shooting color, the Mate 9 blends the footage from the monochrome camera with the one from the RGB camera with the goal being, you guessed it, to produce better images. The high-res 20MP monochrome camera records luminance data and that's where most of fine detail is, while the lower-res 12MP camera provides the color go with the detail. That way you can get both 20MP and 12MP color photos.
Not only that, but the cameras are capturing multiple frames each, Pixel HDR+ style. Leica engineers didn't specify the exact number of stacked frames, though - Google says 9.
You'd argue that the f/2.2 aperture is quite dim by today's standards, to which Leica replies that you have two of those, so double the light. In effect that makes the aperture f/1.6 (2.2 divided by the square root of 2).
The camera interface is a bit of a hit and miss affair. It's not cluttered, thanks to the two panes that can be evoked from the left and the right - the former is the mode selector, the latter is the settings menu. However, the two panes don't just slide out with a simple swipe, you need to practically pull them through half the screen for them to stick, which doesn't always happen on the first try, particularly in landscape.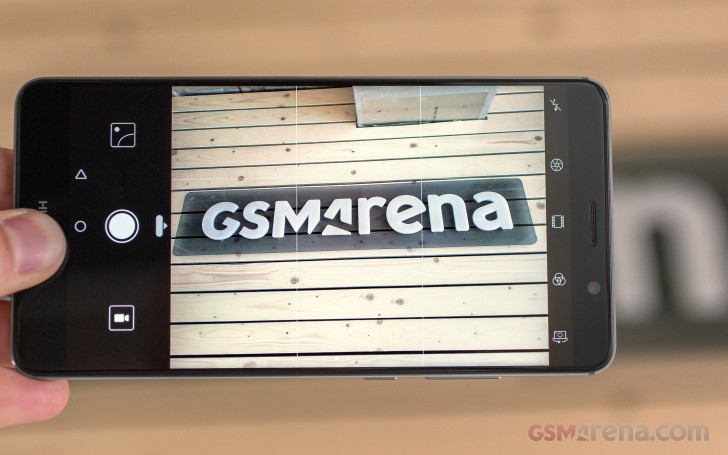 There's also the added convenience of having to flip back and forth between these panes for selecting resolution and color mode. Say for example that you like to shoot 20MP monochrome and 12MP color images to use both cameras in their native resolution (to the extent that you get control over that, in the first place). Well, going from 20MP mono to 12MP color requires a switch to color on the left and to 12MP on the right.
Another area where the interface could have benefited from some more big-screen optimization is the front/rear camera toggle. Located all the way up in the right corner, the tiny switch is virtually unreachable single-handedly. No swiping on the screen will toggle the cameras either, so you'll be forced to use your other hand. The fingerprint sensor can serve as shutter release when shooting selfies though, which is a nice touch.
Also, for a phone with a dedicated 20MP monochrome camera, you'd expect the Mate 9 to have a prominent switch to go to black and white capture somewhere straight from the viewfinder, but no - it's a shooting mode in the left pane. Instead, you get Wide aperture mode, Color saturation selector and filters, filters of all things. Why not just take a regular photo and let Instagram, or Prisma, or whatever, handle the filters, and put a monochrome button in there, huh, Huawei?
Image quality
The Mate 9's photos are all about the 'Leica look'. What hides behind that ambiguous term is Leica's decades worth of experience in photography, with the resulting subjective perception of image quality. Leica engineers say that the Leica look is at odds with oversaturation and excessive sharpening, so we did expect to see balanced processing and less in-your-face images than what we've been treated with by the majority of recent flagships.
Indeed, that's more or less the case, but not quite to the point we expected - sort of best of both worlds. For one, colors aren't exactly dull or desaturated, more like true-to-life in the default mode, with more punch hiding in the extra modes.
Detail is abundant, and textures are rendered in a very natural way, but ultimately the 20MP color images don't match the 20MP monochrome ones for high-intricacy subject resolution. For a while there we thought it was as simple as blending 12MP color on top of the 20MP detail, but apparently it's more complicated than that.
Dynamic range in color images is quite good as well, though we'd still give it to the Pixel for better preserving highlights - but after all that's its main priority. The Mate 9's black and white images are hard to beat for dynamic range, but its monochrome camera is more of a specialty tool, and once novelty wears off - unlikely to be used all that often on its own.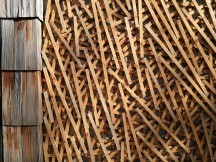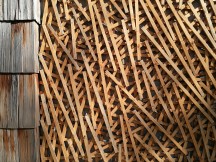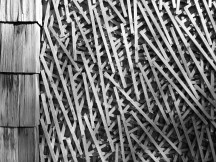 Camera samples: 12MP color • 20MP color • 20MP monochrome
In addition to our usual set of samples, here are a few more.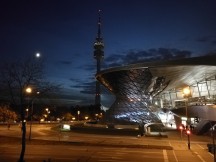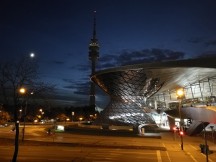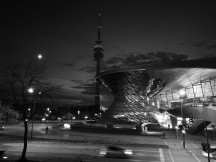 Camera samples: 12MP color • 20MP color • 20MP monochrome
The Mate 9 is also advertised for its zoom prowess. It's facilitated by those multiple frames that the camera captures all the time, which give it more data to work with than what you'd get from a single 12MP shot (or 20MP).
Our understanding of it is that by using supersampling, the Mate creates a higher-resolution image, such that its 12MP center portion corresponds to the field of view of the desired magnification. We calculated that the 2x zoom (54mm-equiv. FOV) requires about 50MP. The same principle applies for higher magnifications, only the intermediate supersampled image needs to be even larger. You don't actually get to keep those high-res shots though, the process takes place in the background.
We tried upscaling and sharpening 12MP and 20MP 27mm shots to 50MP in software and then cropping the center 12MP to match the 54mm field of view of the zoomed-in Mate 9 shots - we couldn't achieve the same level of detail that the phone itself is capable of.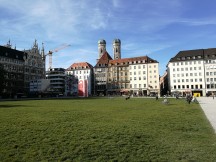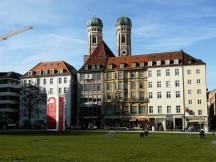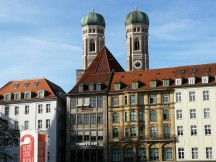 Zoom: 1x (27mm-equiv.) • ~2x (52mm-equiv.) • 3x (81mm-equiv.)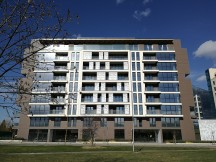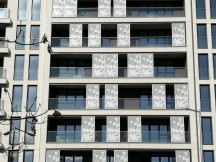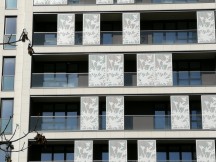 Zoom: 1x (27mm-equiv.) • ~3x (78mm-equiv.) • 4x (108mm-equiv.)
Update (Dec 20, 2016): The Mate 9 received a rather major update which among other things bumps the zoom range to 6x and improves the interface a bit.
The interface change comes in the form of a zoom indicator - up to 2x with little to no quality loss, and then all the way to 6x. The old implementation only left you a general graphical indication of where you are in the zoom range, but since it wasn't entirely linear (neither is the current one) you couldn't tell precisely what equivalent focal length you'd get. Well, that's fixed now, check the screenshots.
As for image quality when zoomed in, we know better not to expect much from a 6x digital zoom, supersampling or otherwise. While we established that it worked really well already with the original firmware up to about 3x zoom, the new 6x setting is mostly for saving you time in post-processing. Take a photo shot at 2x zoom, crop the center to match the 6x FOV, upsample to 12MP, sharpen some, and you'll get a nearly identical image to the in-camera 6x zoom.
As before though, you can't achieve the same results when starting out with a 12MP 1x photo - you need the 2x shot so you can get the added detail of the 20MP monochrome camera.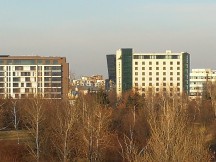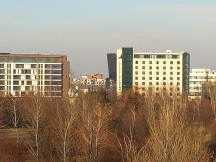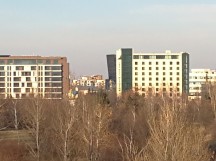 6x zoom samples: Straight out of the camera • upsampled in PP from 2x • upsampled in PP from 1x
Now, Huawei (and potentially, Leica) sort of acknowledges that the somewhat conservative Leica look may not be to everyone's taste and includes an option for selecting punchier color reproduction (though again, default is not half bad). It's readily available too instead of being buried in the menu, so you can change it on a shot by shot basis.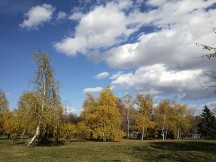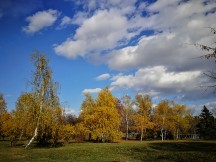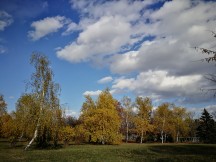 Color modes: Standard • Vivid • Smooth
We'll continue on the next page with low light, HDR, panoramas and the front-facing camera, but you could also check out how the Mate 9 compares to the other cameraphones we've tested. We've pre-selected the Google Pixel XL and iPhone 7 Plus, but once you're there you can experiment with everything you fancy.
Bought on April 2017, still using till now. Its been 5 years to be exact. Long lasting.
Anthonhio
17 Nov 2018
F0x
The silver color is very nice in short Huawei mate there all nice
Huawei User
25 Apr 2018
u7Z
Please suggest, will I buy Mate 9 or not? I have to buy during this month. All suggestion repect