Huawei P10 review: The Mini-Mate
The Mini-Mate
GSMArena team, 10 March 2017.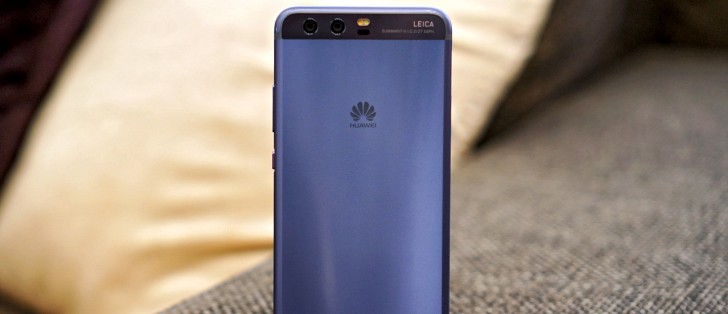 Leica Dual Camera v2.0, again
The second collaboration with Leica has brought the P10, Mate 9 and Mate 9 Pro a dual camera setup, which consists of a 20MP monochrome sensor and a 12MP RGB one, each of these behind its own 27mm-equiv. f/2.2 aperture lens. There is optical image stabilization only for the color camera, and it seems that's the case with the Mate 9 and Mate 9 Pro.
While the 20MP and 12MP resolutions don't match, the engineers have come up with an ingenious solution of how to use them and the snappers work just fine in the hybrid modes.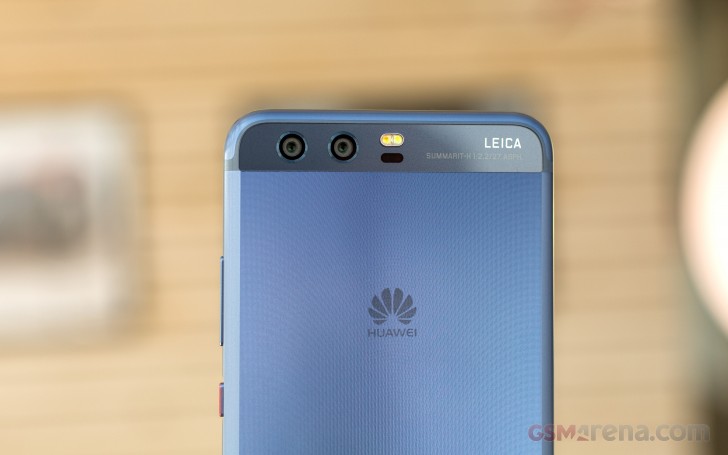 When you're shooting color, the P10 blends the footage from the monochrome camera with the one from the RGB camera with the goal being, you guessed it, to produce better images. The high-res 20MP monochrome camera records luminance data as reportedly, that's where most of the fine detail is, while the lower-res 12MP camera provides the color to go with the detail. That way you can opt for 20MP color photos, a big leap from the 12MP default resolution.
Not only that, but the cameras are capturing multiple frames each, Pixel HDR+ style. Leica engineers didn't specify the exact number of stacked frames, unlike Google who claim to be capturing 9 frames simultaneously.
In addition to the Variable Aperture effects, the P10 introduces the Portrait Mode, which combines the Variable Aperture bokeh affect with Beautification, and should offer some nice Portrait shots with bokeh effects. There is no live preview of those for the main camera, but there is live preview if you use this mode on the front selfie camera. The selfie snapper has been upgraded with a Leica f/1.9 lens, and while there isn't a second sensor, Huawei has found a way to create nice looking bokehs here as well.
The camera interface is a bit of a hit and miss affair, as we've previously noted. It's not cluttered but it's fiddly so to speak. There are two panes with options that can be evoked from the left and the right edge of the viewfinder. The left one brings forward the mode selector, while the menu coming from the right edge is the settings menu. We called the UI fiddly because, the two panes don't just slide out with a simple swipe; you need to practically pull them through half the screen for them to stick, which doesn't always happen on the first try, particularly in landscape.
There's also the added convenience of having to flip back and forth between these panes for selecting resolution and color mode. Say, for example, that you like to shoot 20MP monochrome and 12MP color images to use both cameras in their native resolution (to the extent that you get control over that, in the first place). Well, going from 20MP mono to 12MP color requires a switch to color on the left and then, to 12MP on the right.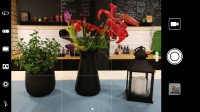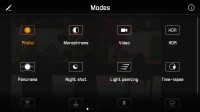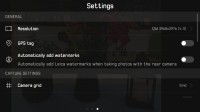 Camera viewfinder • available modes • settings
Also, for a phone with a dedicated 20MP monochrome camera, you'd expect the P10 to have a prominent switch to go to black&white capture straight from the viewfinder, but no - it's a shooting mode in the left pane. Instead, the shortcuts that are constantly visible in the viewfinder are Variable aperture mode, Portrait mode, Color saturation selector, and filters, filters of all things!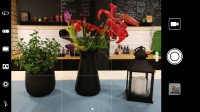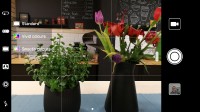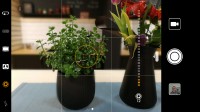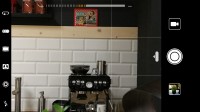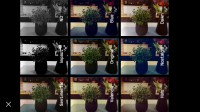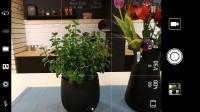 Camera interface • Leica filters • Variable aperture • Zoom • Filters • Manual
Image quality
The P10's photos haven't improved since the Mate 9 phablets, but that's perfectly fine - they were great on the Mates anyway. The colors are vibrant, but stay true to life as possible - they are not oversaturated unless you specifically opt for the Leica color modes.
Detail is abundant, and textures are rendered in a very natural way, but ultimately the 20MP color images don't match the 20MP monochrome ones for high-intricacy subject resolution. For a while there we thought it was as simple as blending 12MP color on top of the 20MP detail, but apparently, it's more complicated than that.
Dynamic range in color images is striking, but it's even better in the monochrome photos. We suspect some auto HDR trickery is involved here. We noticed a comment saying "hdr" within the EXIF in some pictures, even though we didn't use HDR. Then again, those who lacked the "hdr" mention in the EXIF, were just as good.
The 12MP color samples are great - there is plenty of detail, little noise, accurate colors, wide dynamic range, and the sharpening hasn't been overdone. The native 12MP images are among the best we've seen on a smartphone. If you like to compare those to the LG G6's camera, you may want to check our dedicated shootout we did in Barcelona.
The 20MP hybrid samples can't benefit from more detail, and they clearly look as upsampled from 12MP. They do share all other benefits from the native 12MP ones, though. Since you can't extract more detail with those high-res pictures, we suspect anyone will rarely use this mode.
Finally, the P10's black and white images are hard to beat for dynamic range, but its monochrome camera is more of a specialty tool, and unless you love monochrome photography particularly, you are unlikely to use it all that often on its own. The monochrome 20MP images came with plenty of resolved detail, but there is not that much more detail than in the 12MP color ones. They have superb contrast, low amount of noise, and great dynamic range - especially in the shadows. Those are perfect for dramatic effects and creative street photography but you really need to pick the right subject for them to shine.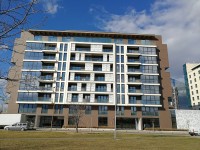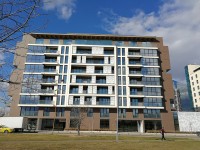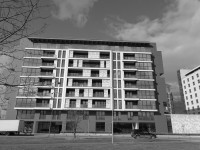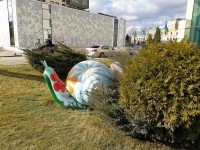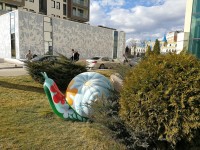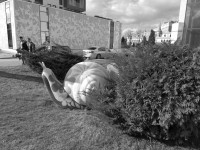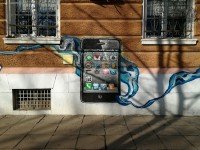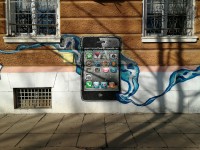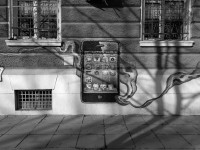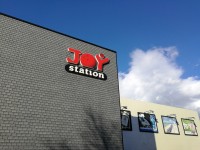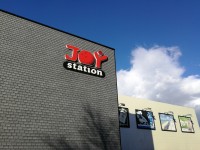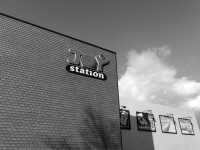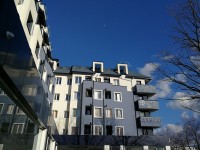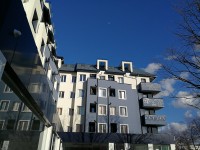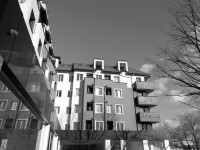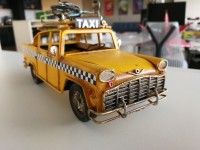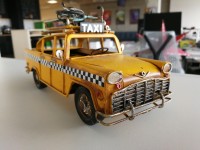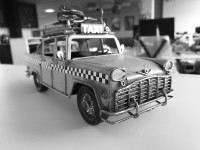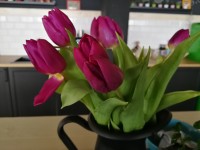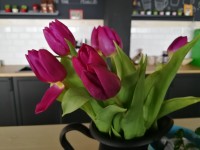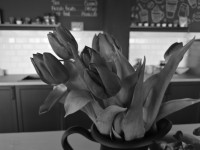 12MP color samples • 20MP color samples • 20MP monochrome samples
As we mentioned before, there is some automatic HDR applied when needed, so the manual HDR is pretty much of no use, no matter the occasion. And that's okay with us.
Now, Huawei (and potentially, Leica) sort of acknowledge that the somewhat conservative Leica look may not be to everyone's taste and have included an option for selecting punchier (Vivid or Smooth) color reproduction (though again, default is not bad at all). It's readily available, too, instead of being buried in the menu, so you can change it on a shot by shot basis.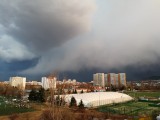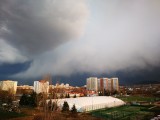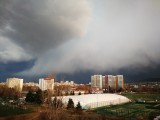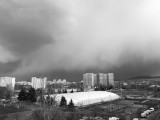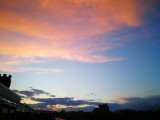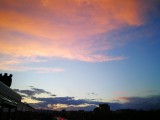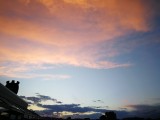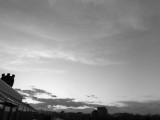 Normal sample • Vivid sample • Smooth sample • Monochrome sample
The P10 is also advertised for its zoom prowess. It's facilitated by those multiple frames that the camera captures all the time, which give it more data to work with than what you'd get from a single 12MP shot (or 20MP).
We tried upscaling and sharpening 12MP and 20MP 27mm shots to 50MP in software and then cropping the center 12MP to match the 54mm field of view of the zoomed-in P10 shots and we couldn't achieve the same level of detail that the phone itself is capable of, which means there is a real benefit of using the 2x zoom.
As for image quality when zoomed in - the 2x and up to even 3x - the pictures are excellent with little to no loss in detail. Zoom any further than that (up to 10x with the latest firmware), and image quality would quickly go south.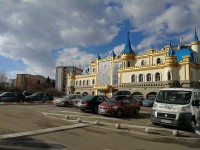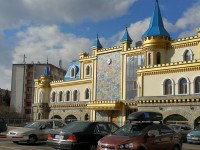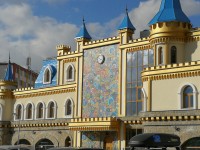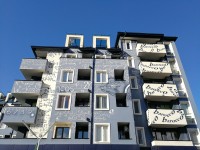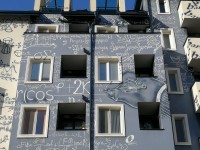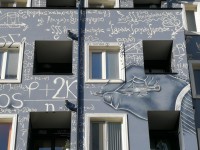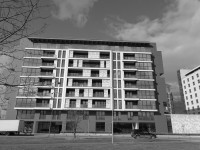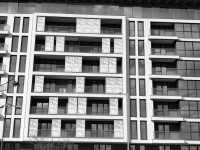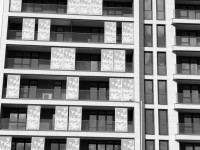 Regular sample • 2x zoom • 3x zoom
You can check how the 12MP RGB camera stacks against the Huawei P9's and Mate 9's.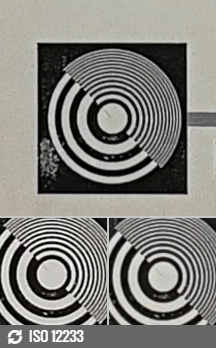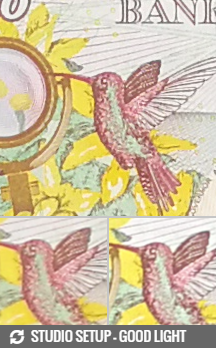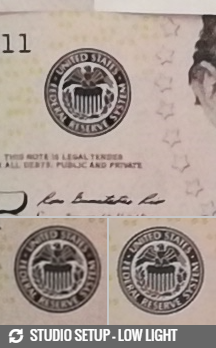 Huawei P10 vs. Huawei P9 vs. Huawei Mate 9 in our photo compare tool
You could also use our tool to compare the monochrome camera and the 20MP hybrid samples, if you like.
I am using this phone from april 7 2017 until now. Only replaced battery once after 4 years of usage. Still everything same like before except camera. This was one of my best decisions.
Help me with my phone plz
I have problem of EMUl I don't how to remove it from my phone.....my phone is doesn't go through it bring EMUl on top of my phone so what should I do