Huawei P10 Plus: random thoughts
Victor, 25 March 2017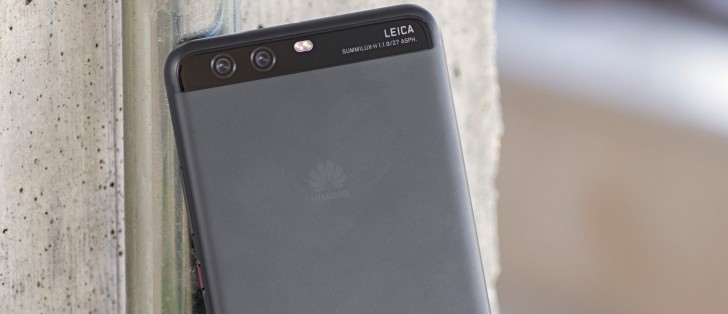 We've been spending quality time with the Huawei P10 Plus lately. Ever since it arrived at the office excitement has been in the air. The team is already hard at work on the in-depth review, but while you are looking forward to that, we though we might take the time to share some thoughts on the P10 Plus.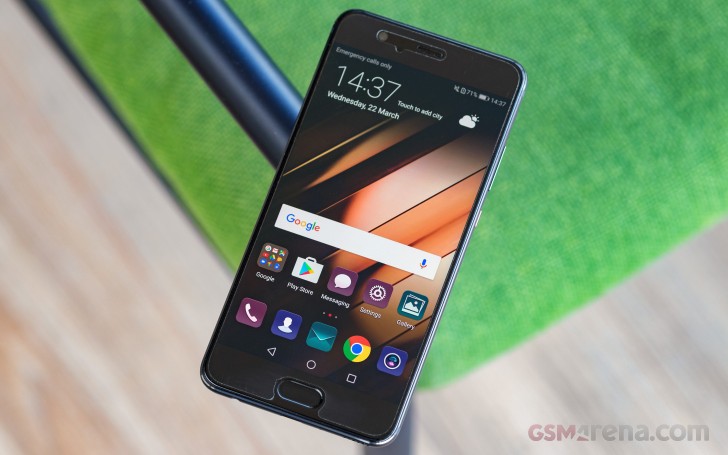 Just like its little sibling, the P10 Plus is a looker and simply has a way of luring you in. It also ties in together well and the visual overhaul of EMUI seems to be a natural extension of said effort on the software side of things. We definitely like this new refined Huawei. A Huawei that dabbles with art and high design and one that takes partners like Porsche Design and the PANTONE Color institute and their input seriously.
Going from our previous point, we can't help but note the P10 and P10 Plus have more than enough texture and color options to satisfy a wide range of buyers. Opinions around the office are still split about the Hyper Diamond Cut finish, but then again the stunning Dazzling Blue color might just be worth it even if you don't like the vinyl-resembling surface. The smoother Sandblast finishes do provide a more toned-down, "business" appearance, except the vibrant Greenery dye, but fingerprints are a constant concern.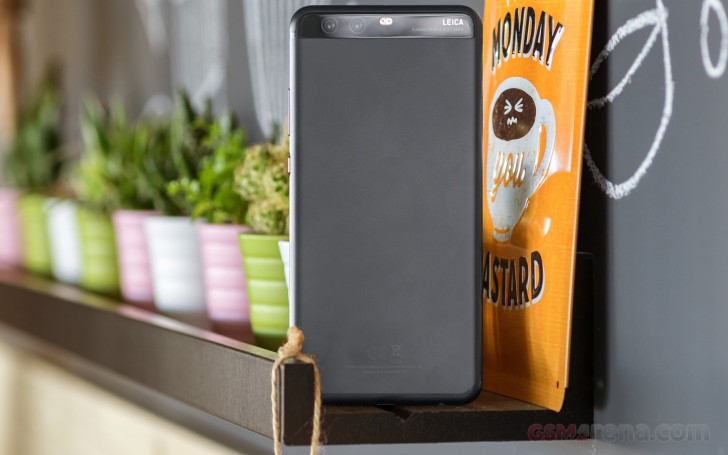 The 5.5-inch display on the P10 Plus makes it an easier pick over its sibling, since 5.1 inches is a bit on the small side for most users nowadays. That being said, however, QHD resolution is arguably an overkill at this scale and we would have probably preferred the power efficiency of a 1080p unit. Also, while the panel is plenty bright and colors are accurate enough, it does appear to suffer from noticeable ghosting. We'll be looking further into the issue in the full review.
We thoroughly enjoy using EMUI 5.1. Huawei's custom ROM is not only up to date for running on Android 7 Nougat, but also is not a single beat behind the overall aesthetic of the new P10 family. And if there is any aspect of it you don't particularly enjoy, chances are you can tweak it. The Theme engine is really powerful, you can now switch between an app drawer or homescreen only experience at will. There are also profiles, private spaces and App Twins for even more customization freedom on a multi-user level.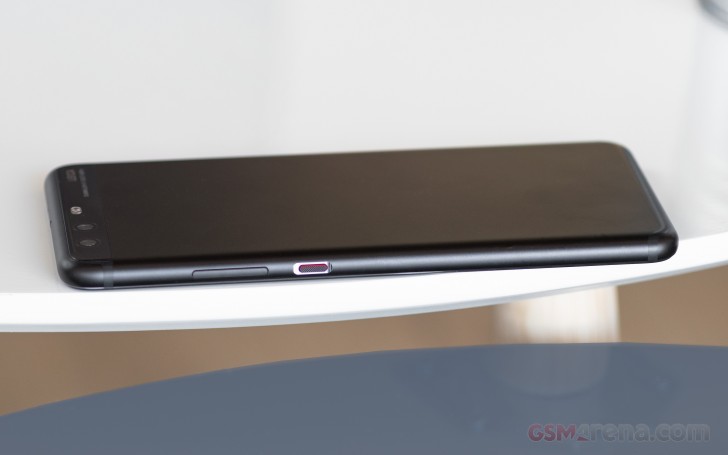 EMUI 5.1 might shine with looks, but it really blew us away with the sheer amount of baked-in features it offers. Right off the bat, the fingerprint reader, cleverly embeded under the Gorilla Glass 5 protective front sheet, is not only blazing fast and doubles as a home button, but can also be used to navigate back, or bring up the recent apps switcher. This makes it really easy to forgive the lack of capacitive buttons on the front. There are also special contextual menus, motion gestures, single-handed UI optimizations, a floating dock and many other usability features scattered all over the OS.
The P10 Plus' splendid dual-camera setup is probably going to be the device's main market draw. Our initial impressions of the 12MP color, plus 20MP monochrome setup, upgraded with brighter and faster f/1.8 aperture Leica SUMMILUX-H optics are very, very positive. However, quality improvements over the regular P10 and its less-hyped pair of shooters are quite hard to notice. And that one costs about EUR 100 less.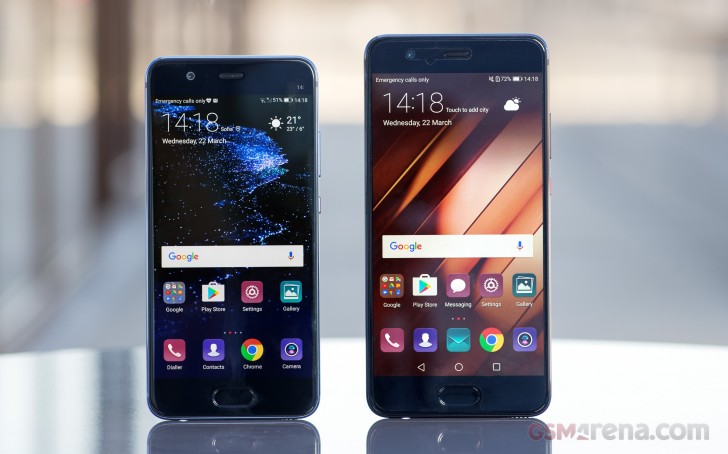 Related
Don't know about you but for me 5.5 inches is a little too much and the reasion I skipped a whole bunch of flagship-level smartphones and got SGS7. Was thinking of getting Xiaomi Mi5s, absolutely loved OnePlus 3 but it was a bit too big for me, ended...
AnonD-634681
27 Mar 2017
3DR
cheers m8, yeah in terms of the market you're more than right, but that waved crashed a long time ago, they weren't the innovators for a lot of things we seen in smartphones today, I mean most of them don't even have true HD screens until you get to ...
Anonymous
27 Mar 2017
Hqc
But apple doesnt call it Aphone, why would huawei name it with their first letter when apple dont if they were trying to copy?
Popular articles
Popular devices
Electric Vehicles