A week with Huawei Mate 30 Pro: is there life without Google services
Yordan, 03 February 2020
We've repeatedly established that the Huawei Mate 30 Pro is the best phone you can't have with the lack of Google Mobile Services making it unusable in markets that are not named China.
However, our own Yordan decided to go on a quest to find out how much exactly you are losing without the full Google package. He gave up his perfectly set life with a Samsung Galaxy S10+ for a Google-free Mate 30 Pro and is now ready to share his experience with you.
We, humans, are creatures of habit and few among us welcome change when something works. Well, when you are caught in a trade war, change is inevitable. But how bad is it exactly and can you learn to live with the limitations?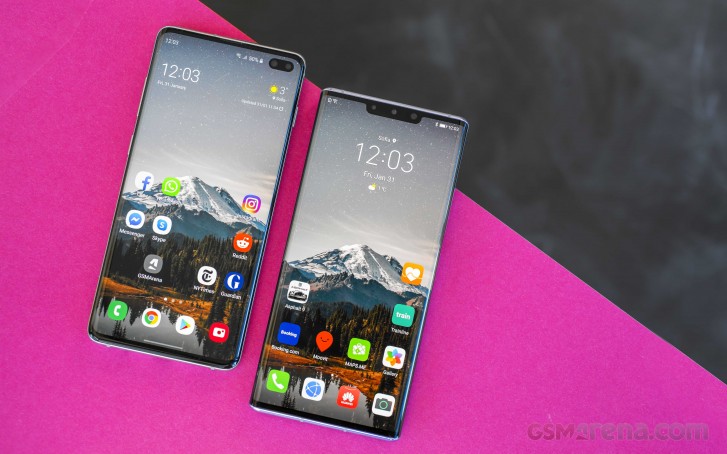 Before I began, our team in the office split the Huawei Mate 30 Pro potential owners in three categories:
The first one is your basic consumer that will try and use the phone the way it is - they won't bother with side-loading or anything beyond visiting the Huawei AppGallery.
The second group are those with a bit more technical knowledge that wouldn't mind sideloading some apps to make the gorgeous hardware usable.
The third category is the ultimate geeks that will hack their way into the phone and will install Google Services one way or another. This article isn't for them - there is a way to get the full Google package on the phone, but that involves a bunch of security compromises so it is always going to be a risky affair.
First thing I tried was if the phone could be made to work for the first group - no Google Services at all, despite having a personal Gmail account, storing all my photos at Google Photos, and having all my favorite restaurants saved in Maps.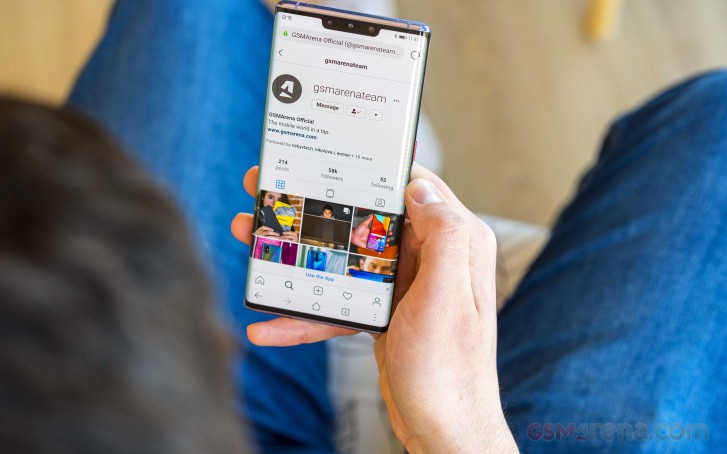 Taking the phone out of the box, powering it, and setting it up is a pretty straightforward process. Once the phone was ready to use, I had a handful of apps, providing all the basics I need - a gaming center, an app gallery, a platform for direct customer support, notes, music, voice recorder, e-book reader.
One thing that this whole ecosystem is missing is a mapping platform. I went to the Huawei app store to find a Google Maps alternative, but it was far from an easy task.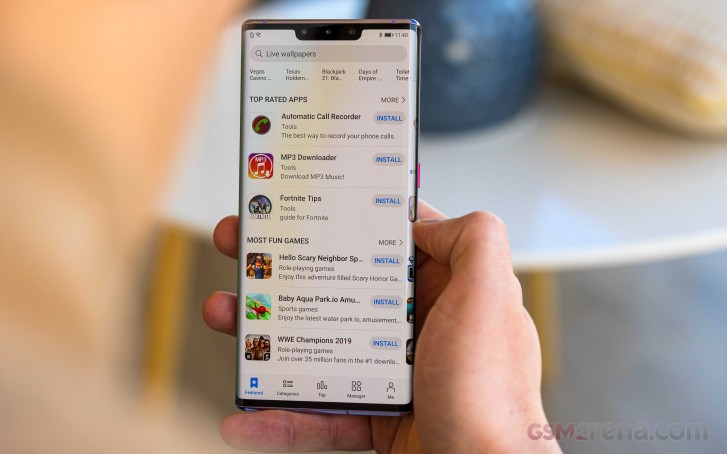 Huawei AppGallery lacks Here or Sygic, two of the more popular platforms, leaving you with crowd-sourced platforms like Maps.Me or OsmAnd. Sadly, with these, you have to pay for all the extra layers. I wasn't going to spend $1.99 for layers with hill shades, so I was stuck with the basic version. The good news is that TomTom is on the way and it will likely be free to end users, but it's not there yet.
Back in September, Richard Yu also promised us the Facebook apps are coming to the AppGallery. Fast forward four months and they are still missing. I had to resort to mobile versions through the browser. As an active user of Instagram, let me tell you that you are not prepared for Instagram Stories outside the native app. It's properly rough.
Messenger, WhatsApp, Telegram, and Skype are also not present, so you will have to use the less than ideal web versions. There's only one relatively popular IM app, available in the AppGallery - Rakuten's Viber.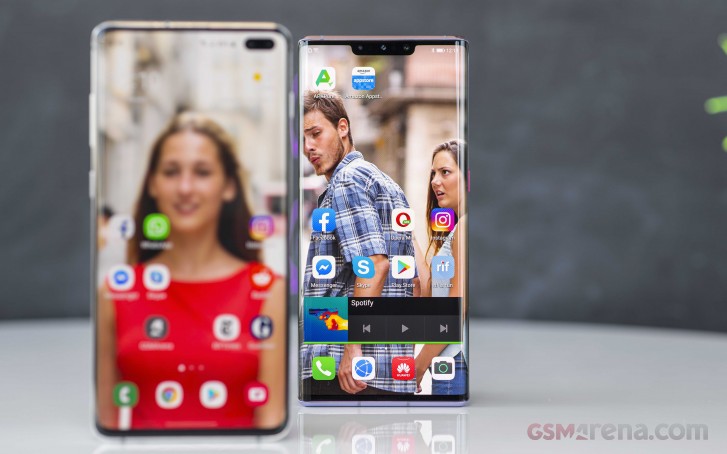 Using Instagram, Facebook, Twitter, and any other social media through a browser means you get no notifications - which I honestly found to be a good thing. Using Huawei Mate 30 Pro with no apps meant I was checking the phone less, which is a weird experience, given my job is to look at phones all the time.
I also wasn't able to send dank memes to all my friends, so I had to live like a troglodyte and talk to them in person - imagine the horror.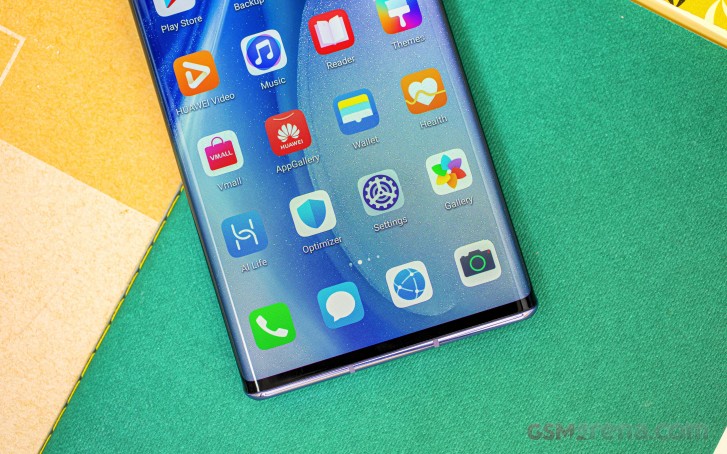 There are more important things in life you can do on your phone. I am talking mails, banking apps, learning new stuff, or follow your health results in your wellness app. For the past seven days, I couldn't use online banking on mobile, because I wasn't able to receive a token in the app. My bank's platform is simply missing from the AppGallery.
I also lost my 15-day streak on Duolingo, the language-learning app. Thanks to Huawei being a bargaining chip between the United States and China, I almost forgot how to ask for directions in Italian. Eventually, I realized I could use Duolingo through the mobile webpage, but that is an experience I do not wish upon my worst enemy.
When I mentioned wellness platforms, I meant anything that isn't Huawei Health. If you want to use the Huawei Mate 30 Pro and have a working mobile environment, you better get a Huawei Watch GT2 and FreeBuds 3 - there is no legal way to use Google Health or Mi Fit or Strava or anything non-Huawei. At least the company makes decent accessories, so sticking with a smartwatch from the Huawei family is not necessarily a bad thing.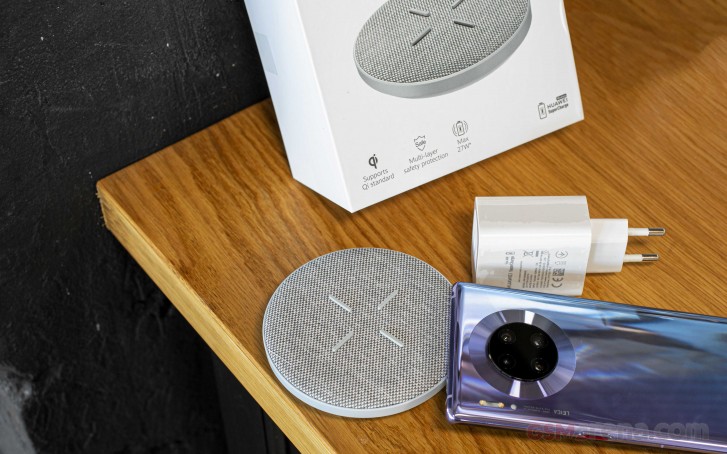 Three days into the experiment, I was ready to admit defeat and concede that the phone simply isn't going to work for any casual users. There's just too much they would need to get used to and the experience will always feel compromised. I decided to check whether the phone can be made usable by those that don't mind a bit of side-loading.
The first step was downloading an app store. I decided to try Amazon because it has Facebook, Instagram, Spotify, plenty of unofficial Reddit apps, and a lot of games. Super Bowl was right around the corner, and I had to know how the meme war between the Chiefs and the Niners was going.
To no one's surprise, the Amazon App Store lacks Netflix, Hulu, YouTube, HBO, and any other leading streaming platform that isn't called Prime.
After one more day, I entirely gave up and downloaded APKPure - a platform that allows you to download virtually any Google Play app, including Google Photos and all the others that should be making my life easier. Well, this isn't how the story ends, because downloading apks of Google apps doesn't magically solve all your problems.
For example, you still can't log into your account on Google Maps - nothing happens when you try to add your account. Google Photos doesn't even have this option - it acts like any other offline photo library. Downloading the Google Play apk file leads you nowhere - the app closes immediately after starting.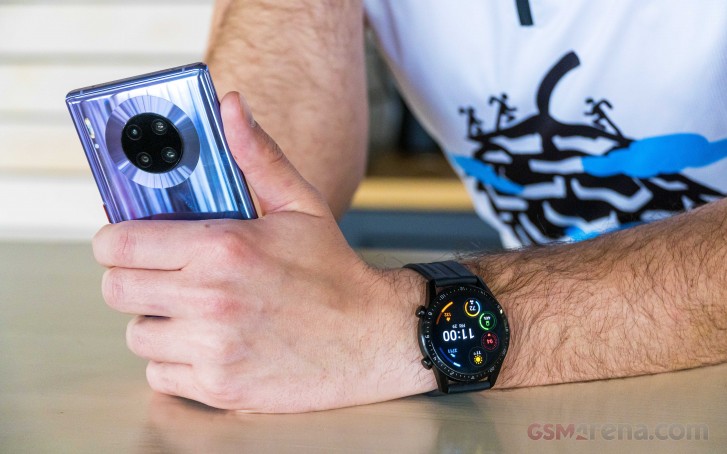 Finally, we reach Sunday, the last day of this experiment. I powered on the Samsung Galaxy S10+, where an avalanche of missed notifications came upon me. I felt a rejuvenated person, like waking up from a week-long nightmare. I started seeing colors again; the birds outside my window began singing the "Ode to Joy" by Beethoven. The feeling was similar to when you have a cold and a stuffy nose, and then you realize how you've been taking untroubled breathing for granted.
Am I a bit overdramatic? Probably. Using Huawei Mate 30 Pro for a week (or more) is not that bad - I had more spare time, managed to detach from the ultra-mobile world I was living in, and I started appreciating the little things in life.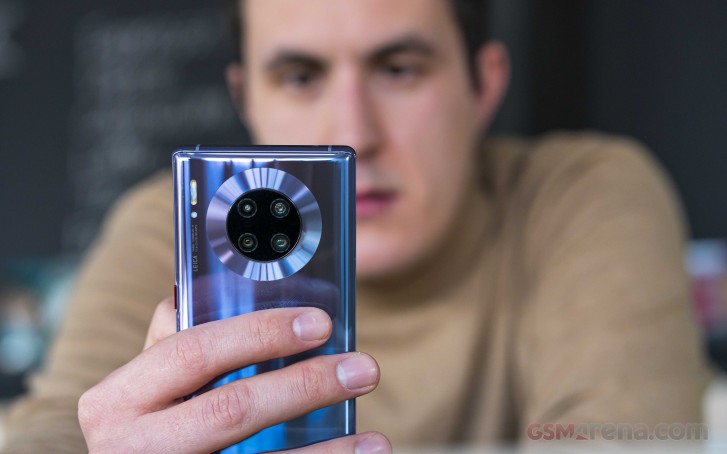 However those not looking for a phone to bring a dramatic change to their everyday habits will inevitably find the Mate 30 Pro lacking. With some side-loading and a bunch of web apps, you can make it usable, but it's never going to compare to those having native GMS support.
A real pity too - the hardware is so amazing that it pains me to have to write such a damning verdict. Here's hoping that Huawei actually get permission to use GMS or manages to build up its ecosystem very quickly because not only the company's own future is going to be in question, but customers outside China would be losing on excellent phones.
Related
Anonymous
29 Apr 2020
mYm
This is weird. SD Association is not a company, it is an association from companies all over the world. They create standards where they don't exclude companies from using these standards.
justecommeca11
18 Apr 2020
mRS
623/5000 Hello, for my part, I just took P40 Pro (replacement of my P20 Pro) ... using the Phone Clone, I was able to deliver all my apps without the need for a Play Store. Of my 60 apps, there are 2 that I couldn't use at all: Strava and an ale...
Only people that really love Huawei will buy it. For regular users Hw is not longer an option. If you use your banking app to pay all your bills this phone will not worked and that is a most for almost all adult users. The post is about a regular use...
Popular articles
Popular devices
Electric Vehicles