In case you were wondering, The Galaxy S8's Always-on home button won't burn-in
Enrique, 26 April 2017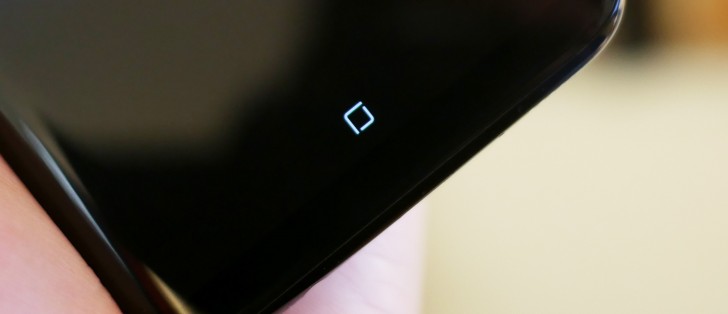 Samsung Netherlands answered a question on Twitter from a user whose concern was that the Always-On-Display would burn the home button into the pixels of the Galaxy S8. Since the Home button is now virtual, it stays on when Always-On display is enabled and can be pressed to wake the phone up, just like on previous models with a physical home button.
Samsung NL responded that the clock and home button both "skip" to prevent burn-in. The term skip is used since the Twitter interaction is translated from Dutch. The guys over at Galaxy Club have performed a simple test and took some photos. They found that the home button "shifts" or "jumps" (which is probably what Samsung meant with "skip") around, just a few pixels at a time to prevent the white from burning into pixels.
We've already seen this with smartwatches that have an always-on setting. The clock usually shifts around in the same pattern as to prevent the same thing. You have nothing to worry about when using Always-on display, except for reduced standby battery consumption.
Thanks for the tip!
Related
I have had to get my S8+ replaced due to screen burn. I bought a Samsung flip cover that displayed the time when the cover was shut, this however led to screen burn of the time into the screen. They have replaced it, but not trusting the case not to ...
Just because it skips around doesn't mean it won't burn in since it's only skipping around the same few spots! It may take longer for the burn in to set but eventually, it will happen.
MobileMan
27 Apr 2017
sSJ
Simon , i understand your point , i am commenting since i was surprised by level of burn in on store display & Yes , 24 x 7 store display is gonna burn , i have not had slightest burn in on my s6 Edge.
Popular articles
Popular devices
Electric Vehicles