Just in: HTC U Ultra hands-on
Ivan, 12 March 2017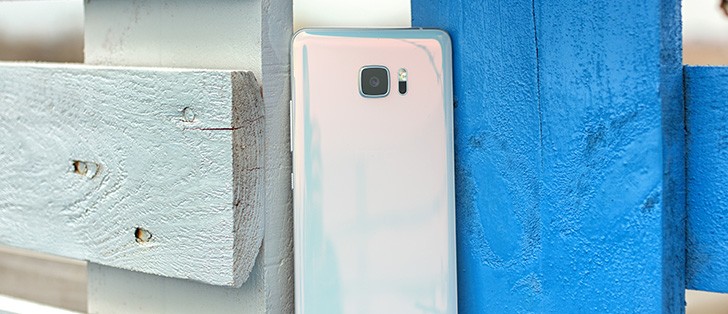 HTC flagships are a rare breed these days. The last one we saw at HQ is the HTC 10 evo but like its name suggests, it was just a recycled HTC 10, and however lovely that one was - it was released almost a year ago.
So you see we were very excited when the HTC U Ultra came to our office. HTC might be going through a rough patch lately, but most of us remember the company's glory days, and there are still some HTC fanboys around here, disguised as iPhone and OnePlus owners.
When you first get hold of the HTC U Ultra it strikes you as a large device and for a good reason. It's taller and wider than the likes of the Apple iPhone 7 Plus or the LG V20, to which the U Ultra will be compared - especially the latter. It shares a unique feature with the V20 - a secondary screen positioned right above the main one.
It's a small strip of display, large enough to fit a few app shortcuts or quick toggles (for the LED flash or toggling the Wi-Fi) or display a notification.
Due to the U Ultra's large frame, it's hard to reach it with a finger, and any operation with it or the main display requires two hands for safety. The fact that the HTC U Ultra is so sleek and glossy doesn't help either.
Speaking of which, every part of the U Ultra is polished and slippery so you'd best be very careful with it. But that inconvenience is compensated by the beautiful design. The HTC U Ultra back changes hues depending on your angle of view. Its front is piano black, its sides either silver of very lightly cyan while its glass back is the most interesting - a pearl-like white finish that shines in gold or purple depending on the light.
The only thing to disrupt the pearl-white back is the camera lens - it's very big and sticks out notably. Underneath the sapphire lens lies a 12MP camera with a f/1.8 lens and a huge 1/2.3" sensor - the same size as that of the Google Pixel and the HTC 10 - so like them the camera of the HTC U Ultra has the biggest individual pixel of any flagship these days.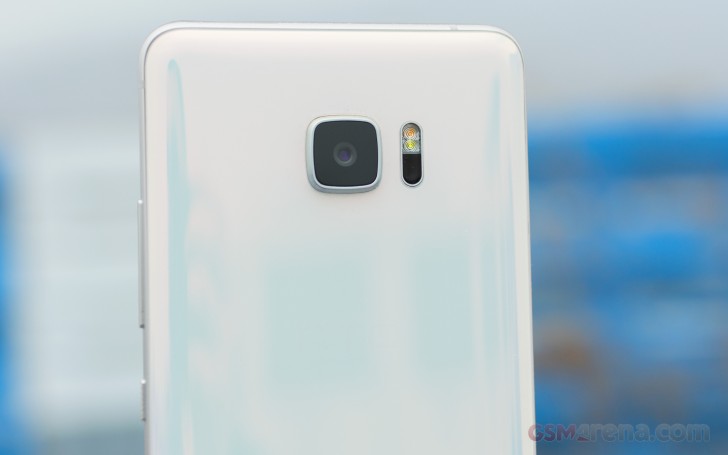 This camera module has proven its worth in the past, so we expect the HTC U Ultra to take some great photos too. We'll hold our judgment for now, but you can go ahead and feast your eyes on the samples below.
Interestingly, the selfie camera has a higher resolution than the main one, and it puts it to good use. The HTC U Ultra snaps some of the best-looking selfies around. It has a clever Ultrapixel mode that condenses 16MP snaps into 4MP ones - great for social media and also reportedly, with improved low-light performance.
A comparison to the LG V20 is inevitable as they share several features such as the screen size and the secondary screen. Yet, in real life the two devices feel very different.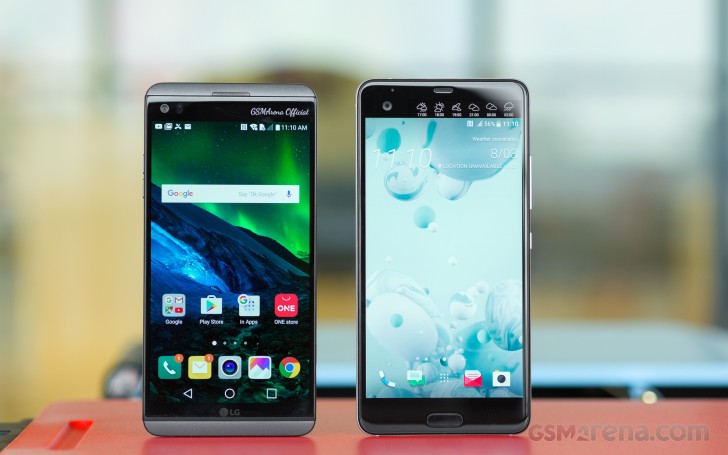 The HTC U Ultra is sharper, sleeker and noticeably taller. The LG V20 feels metallic but also like it's made up of more than one part, while the U Ultra feels more seamless in the hand, like a unibody phone.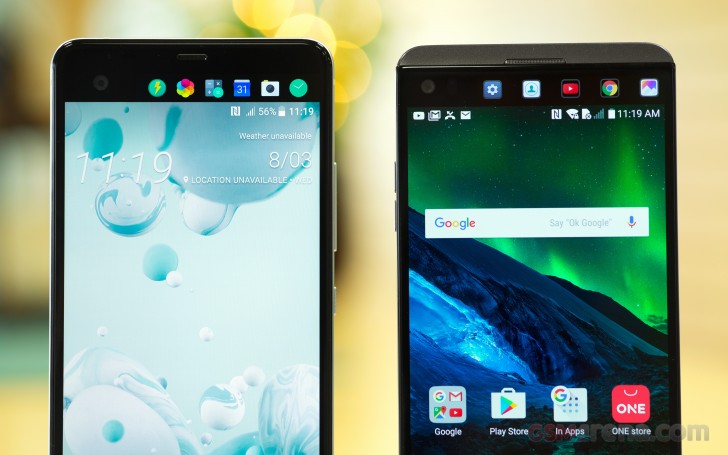 At first glance, the HTC U Ultra makes a great first impression. If you like big phones, the U Ultra will feel comfortable and solid.
It makes a great impression with its sleekness and its polish. And underneath all of this lies some of the best hardware you can find on a phone.
Check back in with us some time next week for our full HTC U Ultra review.
Related
Battery75
02 Sep 2017
vIH
Hi I just purchased the HTC U Ultra , Let me be honest all reviews for this phone before July 2017 are 90% correct based on what price segment it was initially launched on and review of Technical features are 100% wrong. THIS IS AN AWESOME PHONE , ...
Anonymous
21 Mar 2017
Ia7
if this phone is smaller than this I should definitely buy one
This time I must say HTC got it right with this model after being confine to 5" & 5.5" for so long. However the phone is a bit pricey. But I think it's worth it.
Popular articles
Popular devices
Electric Vehicles