Just In: Huawei Mate 9 Pro hands-on
Yordan, 08 February 2017
Huawei is a company on the rise and part of their success is the high-end positioning of a select few of their devices. But it's not only the market segment they've chosen, it's also about the consistent product quality that they deliver.
As a Huawei Mate 9 user, you can understand my excitement when the Mate 9 Pro arrived for a review today. Mate 9 is an amazing phone with an incredible battery life and a fabulous Leica dual-cam sensor and the Mate 9 Pro is even better.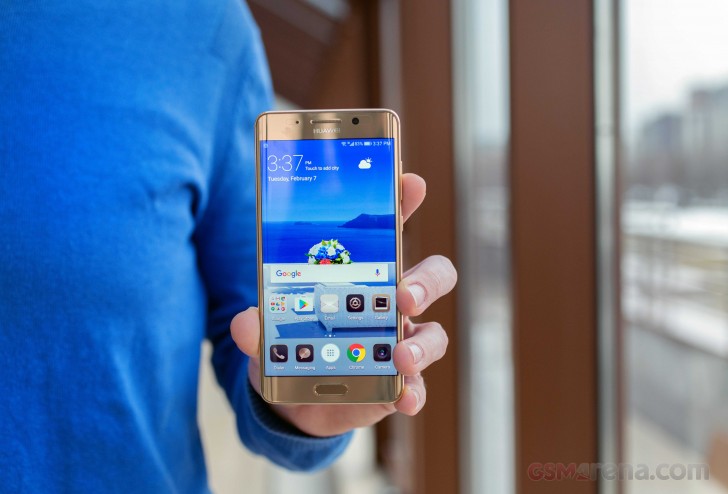 Our unit came in Haze Gold. Unlike the Titanium Grey device, this one actually is golden all over - both on the front and on the back. Looking at the Mate 9 Pro, you immediately notice the similarity to the gold color of Samsung Galaxy S7 Edge. And I pointed to S7 edge in particular, because the Mate 9 Pro has similar dual-curved screen. Well, it is not as curved as Samsung's but it still makes the visual experience that much special. In fact, I think it feels nicer than the regular Mate 9.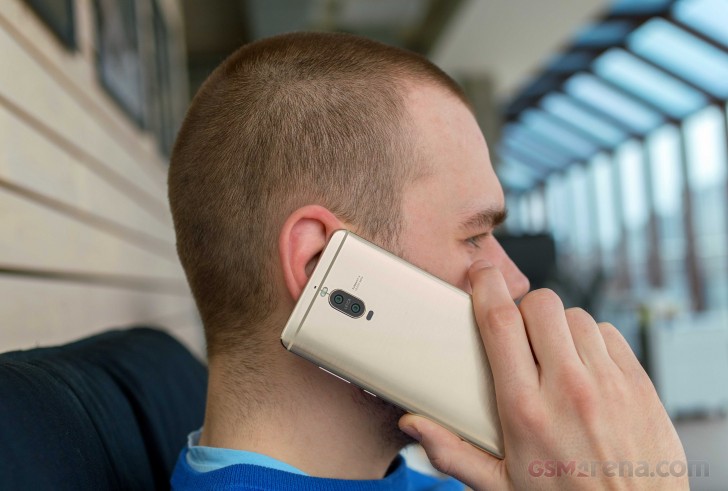 The display is something that makes the Pro version outstanding. It's still 5.5 inches in diagonal, but it's AMOLED and it enjoys 2560 x 1440px resolution. Thanks to the dual-curved screen, the phone looks almost bezel-less.
Out of the box the screen appears to have a more yellow look than the Mate 9's. It also doesn't seem as bright at its maximum setting but that's normal for AMOLEDs.
An intriguing exterior design change compared to the Mate 9 is that the fingerprint sensor is no longer at the back. Instead, it's now under the screen. When it's not on fingerprint reading duty, you can have it act either as a Home button or as a Back button. You can also define how it behaves when you long-press it, swipe it, or whatever else you choose from the Settings.
And as far as fingerprint readers go - ohh-wee. Once you touch a Huawei sensor, all other seem slow.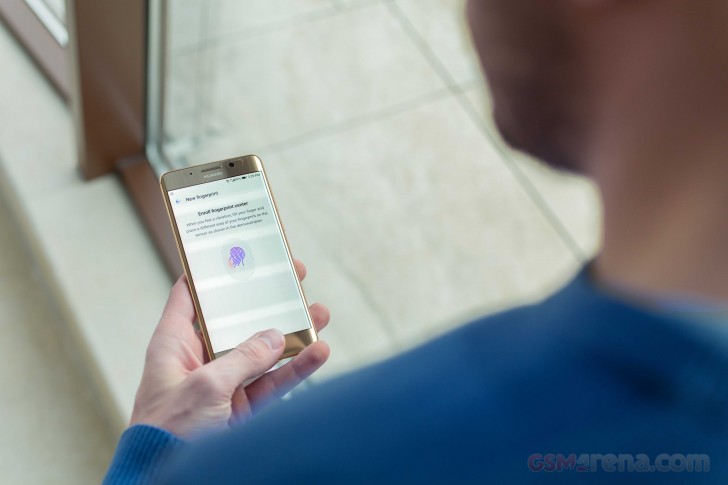 The CPU inside the Mate 9 Pro is Huawwei's best - it's the same octa-core Kirin 960 used in the Mate 9. The operating system is Android 7.0 Nougat with the EMUI 5.0 user interface on top. The phone has 6GB RAM and 128GB storage as standard.
If you want more memory for file storage, you'll have to rely on any of the thousands of online cloud options since Huawei decided to ditch the microSD slot. There's only room for two nano SIM cards.
Operating the phone feels snappy - it doesn't hesitate even for a split second.
The 4000mAh on-board battery capacity will surely come in handy - especially when coupled with Huawei SuperCharge technology. The Mate 9 easily goes through two days on a single charge in the hands of a power user like myself. The battery life is also scheduled for the full review so when we have the full numbers, we'll let you know.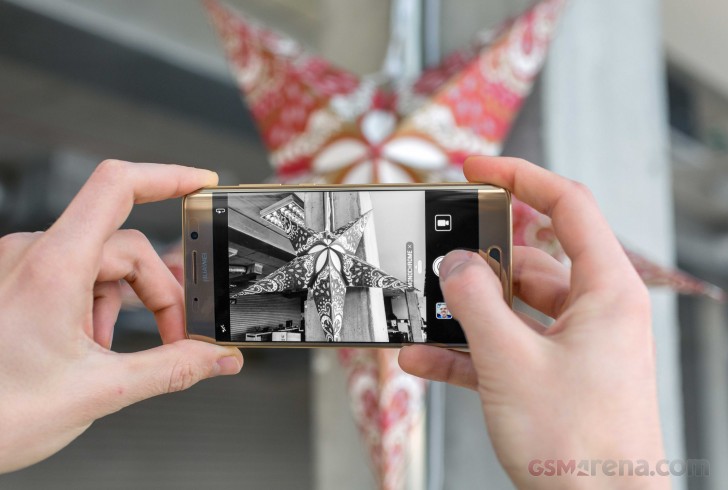 I have to mention the dual-camera setup by Leica. The dual setup is made of main 20 MP monochrome camera + 12 MP RGB one with F2.2 and OIS. It is the same as in Mate 9 and is just as good. We are currently undergoing extensive camera tests - but from the looks of it, the results of the two cameras are surely identical.
The whole vibe that you get from the Huawei Mate 9 Pro is more upmarket than the already excellent Mate 9 and that's a tall task. So good job! The mighty Mate 9 now has its mightier sibling available. It costs around $100 more and we intend to find out if the price premium is worth it in our full review. Stay tuned!
Related
Mate 9 pro put both the S7 Edge and V20 to shame. And yes I tried the 3. V20 is a big lie. The camera they kerp talking about has no dual optical image stabilzation in 4K, has no basic controls like sharpness and saturation. It's a big lie.
zodiacfml
10 Feb 2017
nCH
hype. what is exciting here? it is an S7 Edge or a V20
Mate 9 Pro photo looks better but still worse than V20. Just compare V20, Mate 9 & Mate 9 Pro and check UK Pound and subway map of low light photo. Pro not has AMOLED (but sans SD card). It seems to be a different phone. Lets see its audio perfor...
Popular articles
Popular devices
Electric Vehicles