Just in: Sony Xperia XZ Premium hands-on
Ivan, 10 May 2017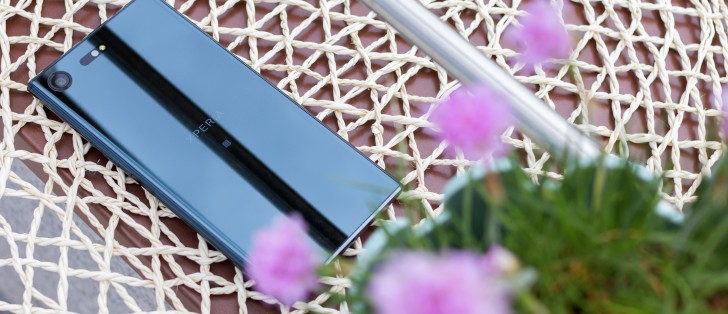 Sony's Xperia XZ Premium is certainly one of the hottest names of the season. It keeps coming back to our office and we keep coming to it.
We had fun with the Bronze Pink XZ Premium last month and we already clocked in a preview from the MWC show floor. And yesterday we showed you what the Snapdragon 835 chipset in the Xperia XZ Premium can do so this time we're going to move back from tests and focus more on the feel of the thing.
The Xperia XZ Premium is undoubtedly one of the best looking phones around even if it doesn't have the bezel allergy that quite a few handsets have these days. The allure comes mainly from the Glass Loop surface that reflects everything around it.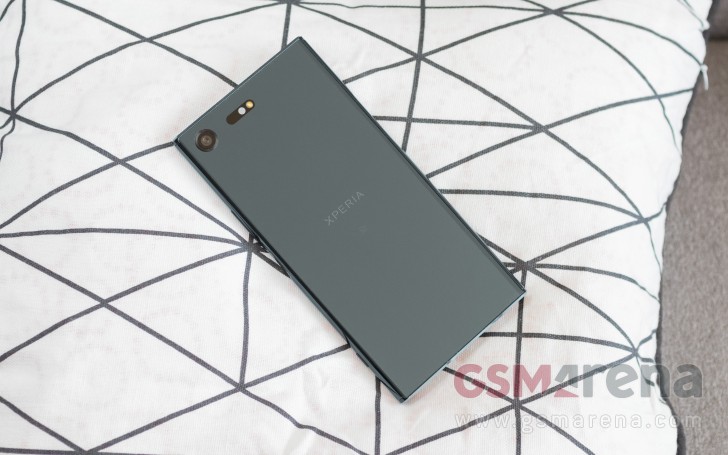 The Gorilla Glass 5 front and back is very sleek while the frame is lightly rounded on the sides for a comfortable grip.
Another key ingredient to the beautiful look is the choice of colors. We've handled all of them - the Luminous Chrome, which has a silvery mirror finish, the Bronze Pink which is a standout pastel-like color and the Deepsea Black, the star of this article. It's a mixture of green and blue and it reflects light in a way that makes it look black in dark environments and most interesting under strong daylight.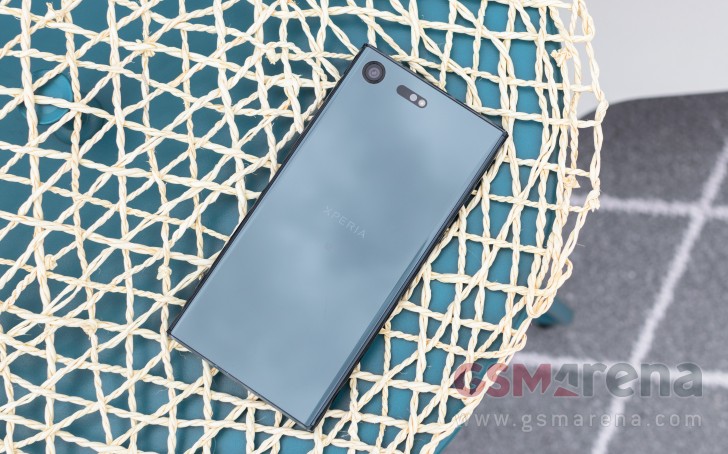 The front has a more generous bezels than even the mid-range Sony Xperia XA1's but you get a much bigger 5.46" screen and stereo speakers.
As is usual for Sony's high end devices, the Xperia XZ Premium is IP68 specified for water and dust resistance.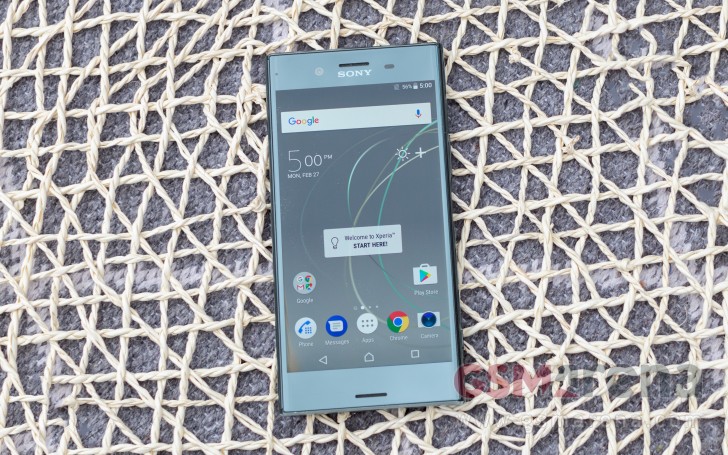 The new Motion Eye camera is a huge point of interest in the Xperia XZ Premium. Sony's own sensor is brilliant because it gives you a high resolution picture in wide 16:9 aspect and the standard 4:3 one - 17MP in 16:9 and 19MP in 4:3. While we were out and about in sunny Lisbon we took the Sony Xperia XZ Premium for a bit of a photowalk and snapped some photos from a bunch of beautiful places. We'll reserve our final verdict on the Xperia XZ Premium's camera for the review but you can still take a look at the images yourselves.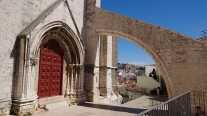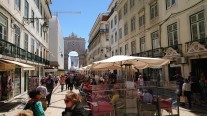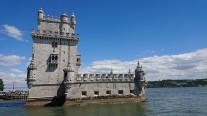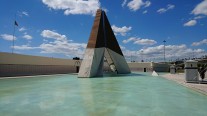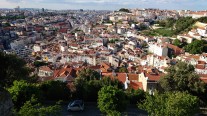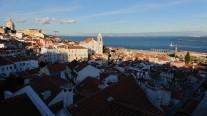 Sony Xperia XZ Premium camera samples
Finally there's the display. It's has lovely colors and very high contrast for an LCD. We can't really say there's a huge improvement from the insane for the diagonal 4K resolution but the HDR support promises a noticeable bump in quality when viewing HDR content.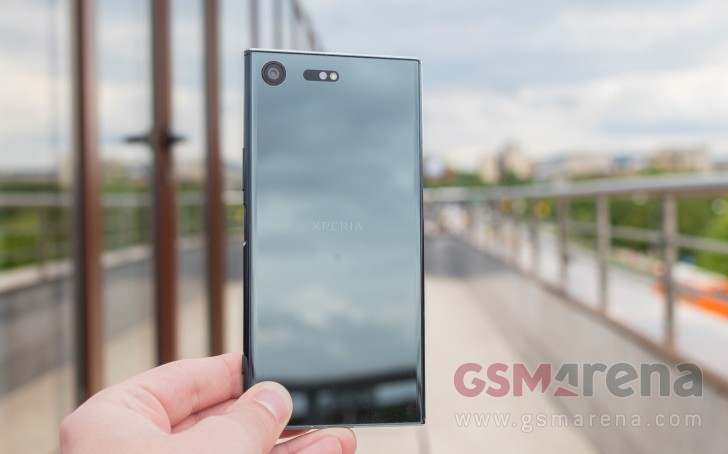 As is usual before our review is done, one of the biggest question marks is battery life. We're working on it, but from our amounting impressions the Xperia XZ Premium is definitely a contender for your hard-earned cash.
Related
Anonymous
16 Jul 2017
vV5
The Samsung want to reduce it loses so the explode Note7 become a Note FE edition. Samsung claim that have a smallest battery compare to Note7 but they never make any promising. The Sony smartphone just a Gundam that is well build, you can see t...
AnonD-635604
16 May 2017
KZ8
Yeah..I know about it..
My comment wasn't supposed to be logical, it was a joke, mocking the fact that the screen size wasn't exactly 5.5 inches. I'd scold you for not being able to take a joke, but with some of the commenters of this site, I don't blame you for not knowing...
Popular articles
Popular devices
Electric Vehicles