Lenovo admits turning Motorola fortunes around is harder than it expected
Yordan, 17 January 2017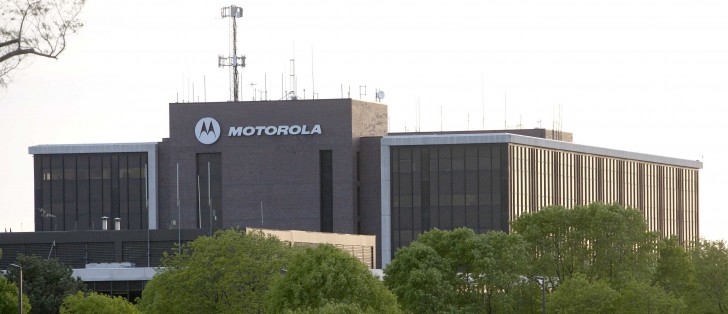 Lenovo took over Motorola Mobility in 2014 and it was the biggest smartphone deal back then. The Chinese company paid $2.91B to Google for it but let the search giant keep most of the patent portfolio. And then Lenovo started bringing back to the once mighty company.
But Lenovo CEO Yang Yuanqing revealed in an interview for Wall Street Journal that turning Motorola around was a harder task than they initially thought.
Chinese government wanted from local companies to invest more abroad and that's what Lenovo did, influenced by the fact they were briefly number 1 in sales on the Chinese market. But two years after the deal, the company axed 2,000 jobs in United States and fell to 8th place in the global smartphone world.
Mr. Yang said to the WSJ reporters:
We underestimated the differences of the culture and the business model.
Lenovo is known for being a company that can turn a business around as we have seen with IBM's personal computers. Since 2005 IBM ThinkPads became Lenovo ThinkPads and the Chinese company is first in sales all over the world.
Yet that didn't work with Motorola. Lenovo wanted to bring back the brand on the Chinese market after it was pulled by Google due to a quarrel with the local government. Sadly, the market was already overly saturated with affordable smartphones.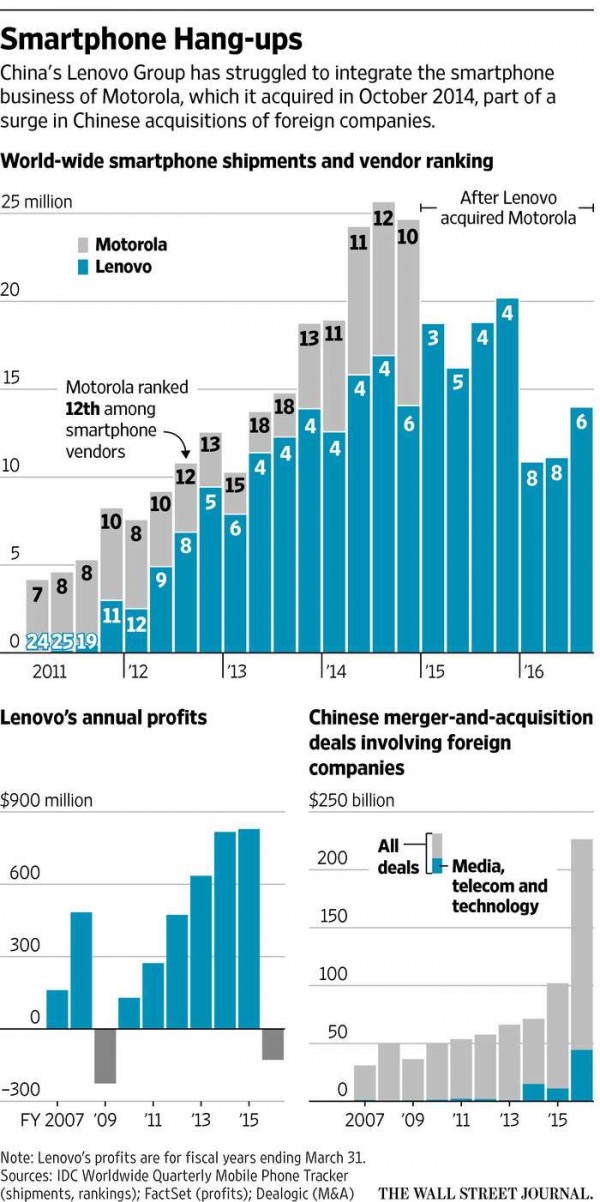 The logical decision was to make high-end Motorola handsets. But that also didn't work - there were already Apple phones at the same price. And the result from all this blunder is the first operational loss on an annual basis since the global financial crisis.
Is there a winning situation at Lenovo? Let's just hope they can pull it back together because Motorola is a brand that no one wants to see lying on the ground in its ashes of former glory.
Related
Anonymous
02 Feb 2017
P@Y
Pathetic did yhou forget the moto g 1st gen? not to mention moto z sold 1 million units and moto e 3 sold 1 million units in one day, and how about you're beloved HTC? still struggling how to sell their crappy phones without updates, grow up read mor...
Anonymous
02 Feb 2017
P@Y
hahahahahahaha where is your update? you know what I already enjoyed the android 7.0 to my moto z and z play and yours? HTC is nothing but garbage? talking about audio quality? lol talk to my cat probably she will understands you're nonsense illusion...
AnonD-94869
23 Jan 2017
0Cb
Htc is far away ahead of all brands you said, especially Motorola wich is practically dead for over 10 years. You say there are Not updates at Htc ??? Hahahahahahahhaa. !!! You are very wrong, clueless and talking from your mad imagination. Htc gives...
Popular articles
Popular devices
Electric Vehicles