LG and Samsung also confirm not slowing down old phones
Yordan, 29 December 2017
Apple admitted purposely slowing down old iPhones, with plans to keep on doing it. This wasn't well accepted across the internet and major companies decided to dissociate from such practices. After HTC and Motorola's announcement yesterday, today LG and Samsung also confirmed not tinkering with the performance of older devices.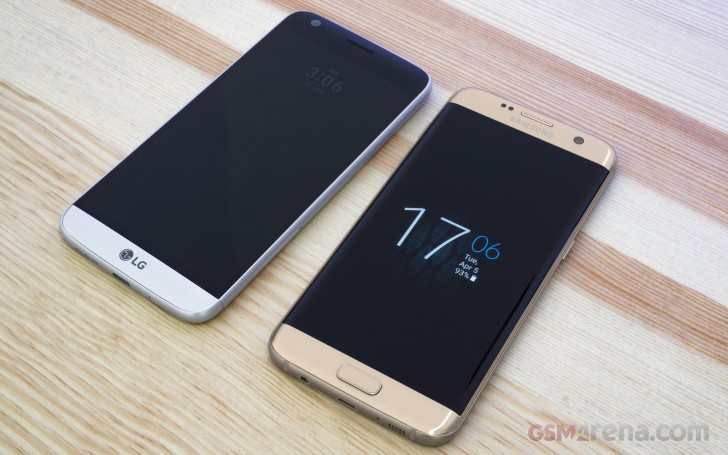 LG G5 & Samsung Galaxy S7 Edge
Speaking to PhoneArena, an LG representative stated they "never have never will" do such a thing, adding that the company cares what the customers think. The other Korean manufacturer provided a longer answer:
"Product quality has been and will always be Samsung Mobile's top priority." The spokesperson makes clear that the battery life of Samsung phones goes through multi-layer safety measures which include software algorithms. The CPU performance is not reduced through software updates to keep the battery lifecycle longer.
Related
Don't forget that cheaper phones most of the time are made from budget-friendly materials.
Samarth N8 808 user
04 Jan 2018
Dkm
Ever since Note 7 fiasco, Samsung are very touchy on the mention of the word "battery", like a weak nerve. What can be answered as "No, we don't slow devices with old batteries", instead becomes an essay of explanation as to how much they take c...
Popular articles
Popular devices
Electric Vehicles