LG G6 to land in the US on April 7, almost a month after South Korea
Vlad, 06 February 2017
With all the talk of LG being essentially forced by Samsung to use the older Snapdragon 821 chipset for its G6 (since apparently Samsung is keeping all the SD835 units in the initial production run for itself), you'd expect LG to at least scramble to launch its next flagship sooner than its main rival. Given the unveiling of the G6 on February 26 (as opposed to the still-unconfirmed Galaxy S8 outing on March 29), this seemed to be the exact strategy LG was going for.
Yet today a new report comes and says that while the G6 will in fact launch significantly earlier than the S8's projected April 21 release date, that will only be true for the South Korean market. Over there, the LG G6 is apparently going to be in stores on March 9, giving it almost six weeks of availability before the Galaxy S8 hits the streets.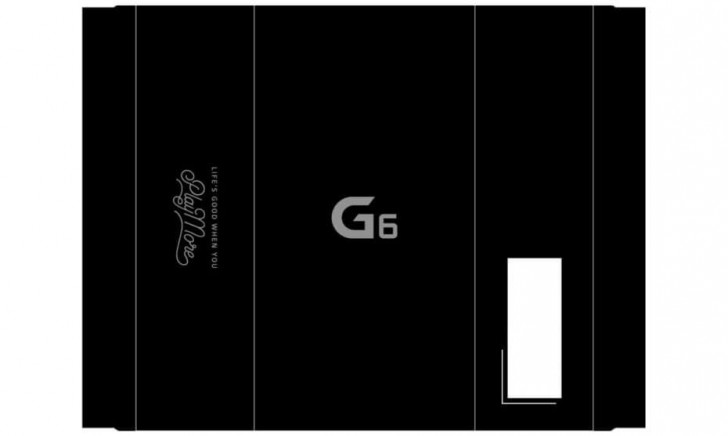 Alleged design of the LG G6's retail packaging
However, in the US the G6 will only arrive on April 7, and that means it will have just two weeks to make a dent over there before the Galaxy S8 eats its lunch. If this pans out, you probably shouldn't expect the G6 to break any sales records in North America on the whole (though it may become LG's best selling smartphone undoubtedly).
Since Samsung is clearly going to throw loads of cash at marketing the S8, most people who aren't following the mobile space closely will probably be more inclined to purchase that over the G6. Furthermore, spec junkies probably won't be able to get over the inferior chipset used by LG's latest and greatest, so they may pick Samsung's device as well. Perhaps LG should have just postponed the G6's launch until the summer after the S8 hype will have died down, when it could have had some SD835 units for it too.
Anyway, the G6 is once again said to feature IP68 certification for water and dust resistance, along with a full metal body. It's also expected to be slightly cheaper than the Samsung Galaxy S8, so maybe that will help its sales numbers somewhat.
Related
Anonymous
07 Feb 2017
Tcf
Is it possible that LG is positioning this phone as a fashion phone and status symbol rather than a flagship phone? And then let the V series be the true flagship? I agree that the LG G6 has crappy specifications. I can't imagine how a typical r...
AnonD-611493
07 Feb 2017
4Df
Jack, if the chip-set gives out to be the Snapdragon 821, then you be the man. However, if by chance LG gets their hands on some Snapdragon 835's ....this could be fun to watch. The diff then of the phones would be the quality of the camera, battery ...
JackTheIPhoneKiller
07 Feb 2017
KIB
As I predicted earlier, this is a failed product even before launch.
Popular articles
Popular devices
Electric Vehicles