LG will hold G6 press event on Feb 26 at MWC
Enrique, 19 January 2017
LG has begun sending early invitations or 'save-the-dates' to the media for its press event.
The invite is in the outline of a smartphone, and the text says "See More, Play More". Right away, we could tie the first part with a larger screen: See more. While the other part could be indicative of a higher-capacity battery: Play more.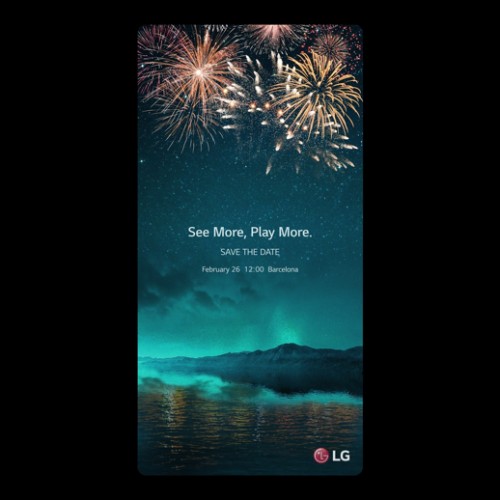 By 12:00 (local time, Barcelona) on February 26, everyone can expect to know more about the LG G6. Here's what we know so far:
With the G5's underwhelming sales, many are expecting LG to bounce back with the LG G6. Let's hope the new device won't suffer from any bootloops in the long run.
Related
If I finally can buy a waterproof mobile (not the deceptive "splash-proof"), with a removable battery, I will buy the LG G6 no matter the cost. My mobile now is five years old and it's simply becoming too old. :/ I've even been considering the CAT S6...
See more = larger screen and Play more = a larger stamina battery. The larger screen part we are sure of but the play more part is yet to be confirmed. We all hope there will be a huge 4000+mAh battery inside so we can play more. Choices choices.
Popular articles
Popular devices
Electric Vehicles