LG temporarily suspends plans to sell Apple devices at its Best Shop locations
Peter, 09 July 2021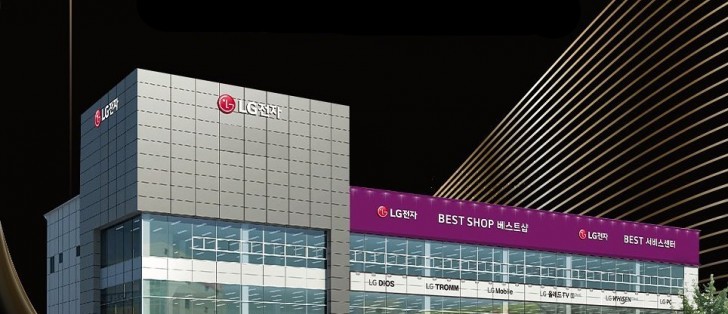 LG's plans to sell iPhones at its Best Shop locations have been put on hold after a public outcry from small and medium-sized businesses. The South Korean government has a policy that is meant to shield smaller retailers by keeping giants like Samsung and LG from selling competing products at the stores they own.
The worry is that if they do, these larger retail locations will draw customers away from the smaller ones – and those are already quite vulnerable due to the pandemic.
Of course, Samsung wasn't a fan of this plan either as it feared that the expanded availability of iPhones will threaten its domestic market share of 5G phones. LG has over 400 Best Shops around the country.

LG has some internal concerns too. The sale of Apple products will pull manpower and distribution channel resources away from LG products. There is also the thought that smartphone sales influence home appliance sales (especially the ones with smart features tied to a particular platform), so a loss of phone sales can hurt other businesses too – something that should worry both LG and Samsung.
There are also stories of disagreements between Apple and LG, which are further reasons to delay things. While LG wanted to have Apple gadgets in all of its Best Shops, Cupertino was pushing to have the deal cover only 200 or so stores since other locations didn't meet its requirements.
LG has reportedly stopped training its employees who were preparing to sell Apple products (including iPads and Apple Watches). Whether or not this plan is resumed after the pandemic is not clear – for now LG is calling this a "temporary" suspension.
Related
Anonymous
12 Jul 2021
6c6
LG exited mobile smartphone business to collaborate with Apple and destroy Samsung and Google domination. Can't wait for this K-Drama being released!
Maybe they will change their mind about quitting the smartphone business... Probably
Popular articles
Popular devices
Electric Vehicles