LG trademarks the "LG V90" in Mexico
Ricky, 24 July 2018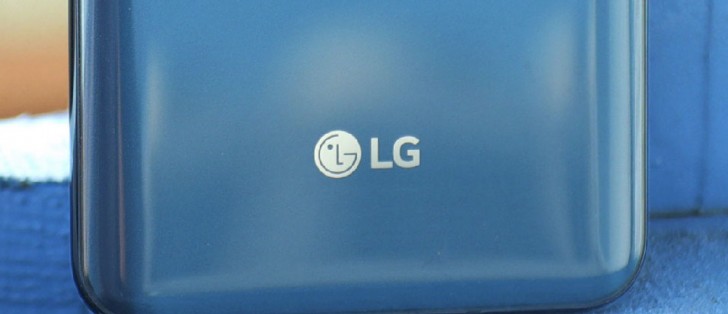 LG must have long term plans for its V-Series. Earlier this month, the Korean electronics maker has filed a trademark for the name "LG V90" in Mexico. The filing was submitted to the Instituto Mexicano de la Propiedad Industrial earlier this month, on July 13.
With this, we could speculate a couple of things: LG's plans for its LG V-series are long term, and given that the V40 is expected this year, it would be quite a few years before we'd actually see LG release a product with the name V90. Otherwise, perhaps there's another company in Mexico that could eventually have to trademark the same name, which could explain why it was done specifically in Mexico.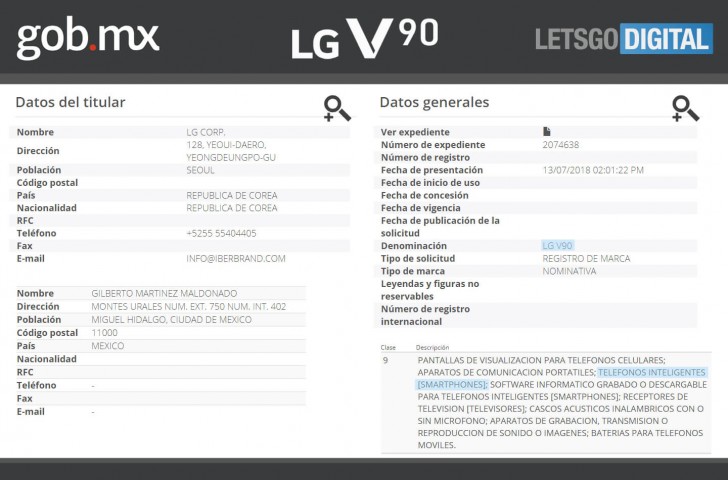 Via: LetsGoDigital
Another possibility (though not as likely) is that LG would release some LG non-smartphone device with the same moniker. Of course, the trademark was filed for a Class 9 product, which covers a broad spectrum of mobile communication devices that include but are not limited to smartphones. TVs, headsets, AV recorders, and cell phone batteries are all categorized under this class.
Well, this piece of news isn't entirely useless. It somewhat confirms that LG does plan to launch a successor to the LG V30. It may not be called the V90, but chances are high that it'd be called the V40.
Back in January, LG announced that it would no longer stick to a yearly schedule to launch a new smartphone. So while we'd usually see the V-series launch at IFA in Berlin like we did with the V30, chances are slim that we'd see LG come out with a new V model this upcoming IFA. This is considering that LG didn't launch the G7 ThinQ during MWC, as it always did.
Current LG V40 rumors point to a phone with five cameras, three in the back and two in the front and is codenamed: Storm.
What do you think LG will do with the LG V90 name? Do you think it's a product coming soon or one that we'll eventually see in the future?
Related
MY V30 has non of the OLED issues The Verge article claims. I have seen those issues on past LG OLEDS (My GFlex has them) but not on this model. Plus the Plastic OLEDs do not ghost like certain Samsung panels, and does not have the green off angle ...
LG its plastic OLED is the worst, plagued by issues and so much less than samoled
Hope lg will discontinue all of it's mobile busines before they will release one more unsupported and unupdated overpriced crap.
Popular articles
Popular devices