Making sense of the Huawei Mate 10 lineup
Peter, 17 October 2017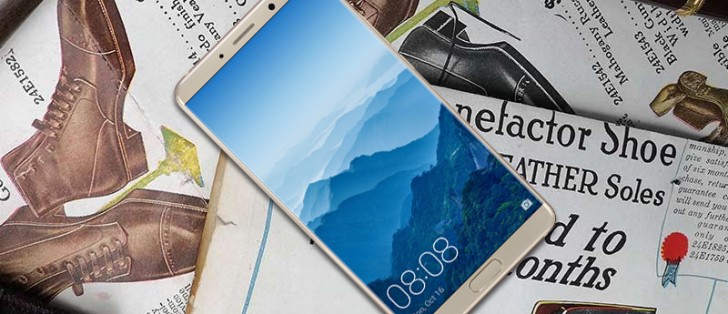 You can get our detailed thoughts on the new Mate 10 phones in our hands-on, but we think a quick summary might be in order too. Huawei has positioned its two of devices in a strange way that we touched on yesterday. There's the Porsche Design too, but that's a halo product meant to bring eyeballs more than sales.
Here are our main takeaways: The "vanilla" Huawei Mate 10 offers better value for money. Some of that is the screen sure, but a headphone jack and expandable storage go a long way.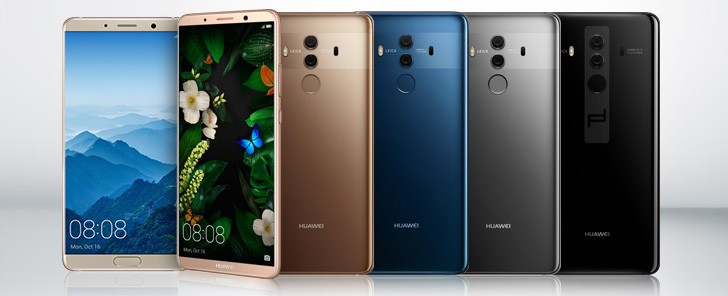 The Mate 10 Pro also has qualities we like – it's narrower (easier to grip), its body is waterproof and we prefer the fingerprint reader on the rear (it's too low for comfort on the Mate 10). The extra RAM and storage are nice, but we think they are more than justified given the extra €100 in price.
So, what about the screen? The vanilla Mate 10 has a bigger and sharper screen. When watching 16:9 videos the difference is even more pronounced.
On the flip side, the AMOLED on the Mate 10 Pro offers greater contrast and better color rendering (112% NTSC coverage vs. 96%). That said, both screens support HDR10, so we'll refrain from final judgment until we put them under our microscope.
Huawei Mate 10
Huawei Mate 10 Pro

- €700 vs. €800
- Larger screen
- Better screen to body
- Better aspect for most media
- microSD slot
- 3.5mm audio jack
- Front fingerprint
- Shorter

- AMOLED screen
- 128GB base storage
- 6GB RAM
- Rear fingerprint
- Narrower and slimmer
- IP67
And then there is the Huawei Mate 10 Porsche Design. It's much more expensive than the other two, largely by virtue of the premium design house that directed its look.
That said, we're not fans of the "Porsche Design" label on the front. How is that better than Verizon's logo? We do sort of like the vertical stripe on the back, but not double the cost "like" it.
The richer retail package does tickle our fancy, but two chargers feels unnecessary when one is for the EU and the other for the UK. You could say it's great for travel, but an adapter would have achieved the same thing. Now two identical chargers would have been nice – one for home and one for the office. Or maybe a car charger.
Anyway, the extra storage is nice, the VIP card feels posh (if unnecessary) but the whole thing might as well have been gold plated and studded with diamonds for all the class and subtlety it offers.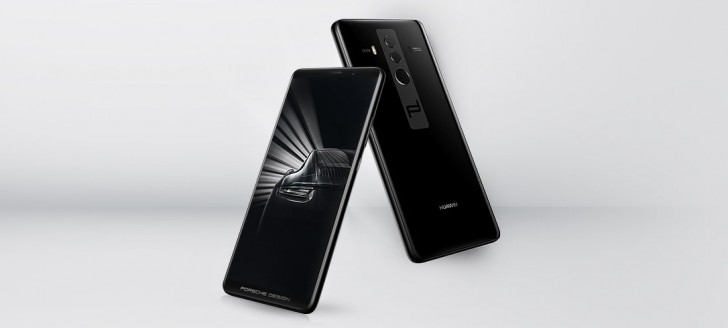 So, does the Mate 10 Pro have a feature that you can't live without that is missing from the vanilla device? And would you get the Porsche Design even if money was no object?
Related
Anonymous
19 Oct 2017
sXB
But I want 16:9 and fingerprint sensor on the back, like my mate 9. Neither is any use.
An arguably better hardware doesn't equal to a better all around camera. Just look at the Pixel/Pixel 2 series with their single lens camera. Having said so, Note 8 is a great camera because Samsung also tweaks the algorithms to play nicely with th...
Popular articles
Popular devices
Electric Vehicles