Modular Land Rover Explore to debut at MWC
31 January 2018
Land Rover builds cars for those who enjoy the outdoors in comfort and luxury. The car company is lending its name to a smartphone that will be called the Land Rover Explore. It's a ruggedized smartphone built by Bullitt Group, the same company that makes Ruggedized CAT phones like the S60 . The company announced the phone at ISPO – an outdoor and sports trade show in Munich.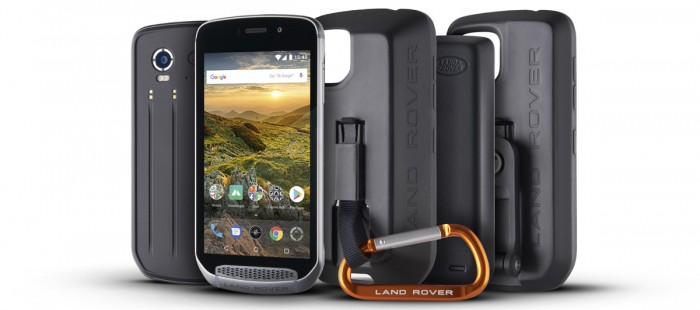 Bullitt certainly has experience building sturdy hardware, and it is an appropriate choice to make a phone like the Land Rover Explore. The Explore is targeted to a more broad audience of folks who enjoy hiking and camping in the outdoors, and it might appeal to more people since the phone isn't as chunky as CAT phones (but still quite thick).
What separates the Explore from other ruggedized smartphones is the added modular functionality a-la Motorola's MotoMods – a magnetic back holds extra hardware in front of external pins to increase or add some kind of functionality.
The most notable add-on is the Adventure Pack, which adds a powerful GPS antenna, extra battery life, and an AR viewfinder for navigating in the wilderness.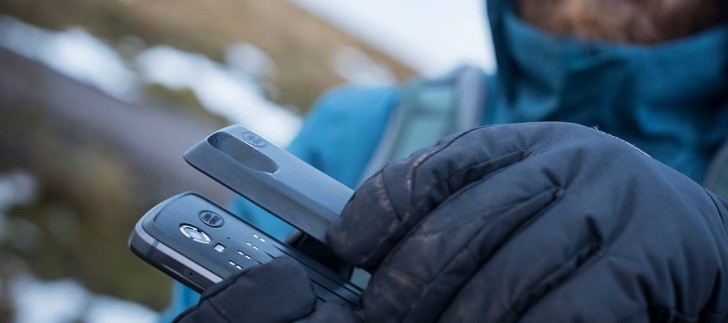 No other specifications have been announced yet, though the company states that the you can start ordering the phone in April for a suggested retail price of €649 or £599. No US pricing or availability has been mentioned.
Related