Motorola Moto X4 hands-on review: First impressions
First impressions
GSMArena Team, 31 August 2017.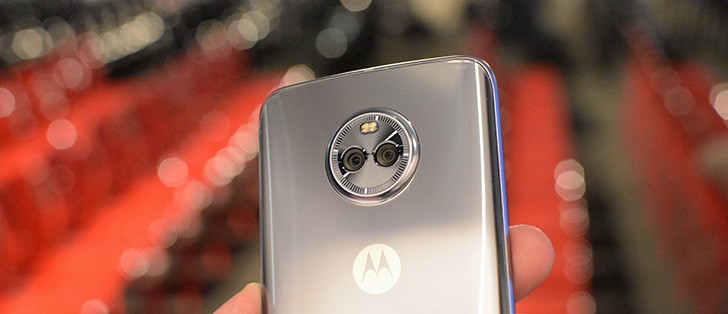 Introduction
The Moto X had a reputation of being one of the best Androids you can buy. This beloved line has been resurrected - not as a flagship, but as a premium mid-ranger. Its claim to fame is a dual camera (with a wide-angle lens) and highly advanced audio features. Sound familiar?
The Moto X4 is one of the few non-LG phones to feature a wide-angle lens on its dual camera setup. Specifically, the wide-angle cam has an 8MP sensor, which complements the 12MP sensor of the main camera. The selfie cam doesn't fail to impress either, with a 16MP sensor and a dedicated LED flash.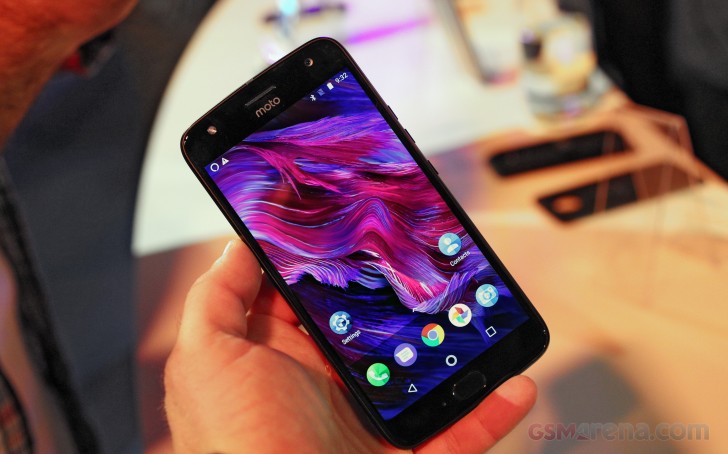 How many headsets or speakers can a phone connect to over Bluetooth? The answer is 4 - if you get the X4, that is. They each have individual controls for volume and you can even toggle channels (left/right) on and off! In short, this phone is a party in your pocket.
The Moto X4 is not a large phone, but the original Moto X was smaller than the mainstream phones of the day as well. Anyway, the 5.2" screen can still be considered "average-sized" and it's a 1080p panel. Sharp enough and it won't strain the GPU of the Snapdragon 630 too much.
Moto X4 at a glance:
Body: Aluminum and Gorilla Glass; IP68 waterproof
Display: 5.2" IPS, 1080p (424ppi)
Platform: Snapdragon 630 chipset; 8x Cortex-A53 at 2.2GHz; Adreno 508
Memory: 4GB of RAM and 64GB storage -or- 3GB of RAM and 32GB storage; microSD slot
OS: Android 7.1 Nougat
Camera: Dual 12MP (main) + 8MP (wide-angle); phase-detection AF, dual-LED flash; 2160p video
Selfie camera: 16MP, LED flash
Connectivity: Bluetooth 5.0, can send audio to up to 4 speakers simultaneously; dual-SIM, LTE, Wi-Fi ac, FM radio; USB-C
Battery: 3,000mAh (sealed); fast charging
Misc: Amazon Alexa, fingerprint reader; no MotoMod support
Price: €400 (for Europe)
The company is planning to sell the Moto X4 at a price of £400 - less than most flagships, though not by much. And if you can put the chipset out of your mind for a second, you'll find that there's not much missing from the X4 spec sheet.
The phone boasts a premium design with an aluminum frame and Gorilla Glass panes. The body is waterproof as well with an IP68 rating.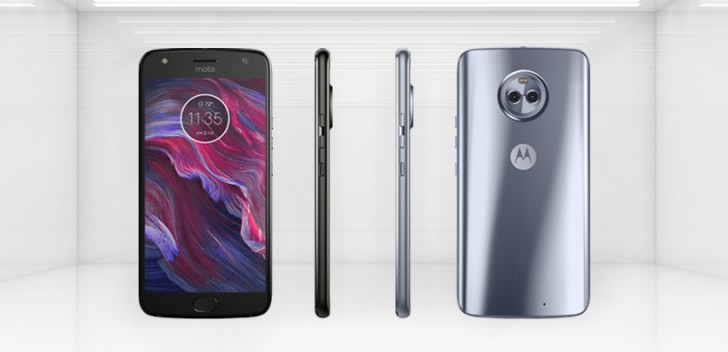 But circling back to what makes the X4 special, the camera can record 2160p and 1080p/60 video. The 12MP sensor has fairly large 1.4µm pixels to boot. And this Bluetooth magic sounds impressive, though its practical value is yet to be seen.
So, perk up your ears and join us in finding out if the Moto X4 will sink or swim.
AnonD-625430
24 Nov 2017
gNR
I can't help but notice similarity in Moto X4 and Galaxy S7 front design. Looks pretty similar to my S7 from the front. The initial impressions look good. The design is beautiful, as is the case with glass builds. Although I prefer AMOLED displays f...
.K.s.Venkatesh
28 Oct 2017
uwq
I am already been a long moto brand user but everyone like moto for its produced quality and I am proudly using its first brand whoever I ask for purchase they say go for moto but after with lenovas linked production of moto there are lot of complain...
One of the greatest advantages of the Moto devices is their battery life. Galaxy S7 lasted me 8 hours, at best - returned it after 7 days. Moto G5 Plus - battery lasted 1-2 days. Moto Z Play (my current device) - battery lasts 2-3 days! Heck, ev...