Moto Z Droid review: Birth of a new successor
Birth of a new successor
GSMArena team, 29 July 2016.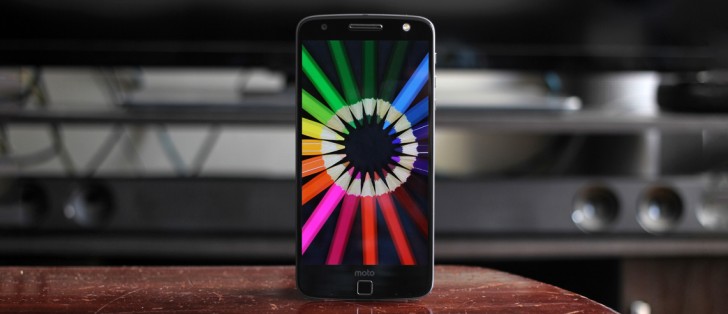 Introduction
Lenovotorola. Motonovo. Motorola. We should stop dwelling on what to call them as it really doesn't matter now. Since Lenovo's acquisition of Motorola has been completed, Lenovo has developed a successor to the Moto X lineup which had a great three-generation run.
Sure, other aspects of Motorola's Moto X have been phased away, namely, Moto Maker. It allowed consumers to customize (aesthetically) their Moto X exactly how they wanted, but we haven't heard it mentioned for the Moto Z. It seems that Lenovo doesn't think Moto Maker is worth the trouble, anymore. Well, at least for now. Maybe the company will bring it back or launch it later closer to the holiday season.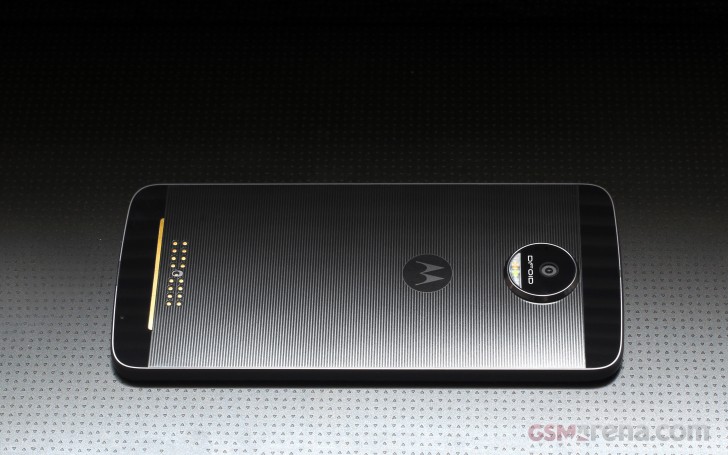 The Moto Z is one of two devices part of the Moto Z lineup. The Moto Z Force is near-identical to the Moto Z, in fact, both Verizon models share the same XT1650 model number with a "-01" or "-02" to differentiate the two. The Z Force has a larger 3,500mAh battery, shatter proof display, and higher-resolution 21MP rear facing camera.
Sidenote: This review is based on the Moto Z Droid, which is the US version of the internationally available Moto Z. The phone is available exclusively on Verizon's network in the US. The carrier has successfully held onto its exclusive 'Droid' branding for about 7 years now which kicked off with the Motorola Droid, then the Droid RAZRs, and more recently the Droid Turbo 2, all of which were Verizon exclusives in the US. This is also the first time a "Droid" device shares the "Moto" branding as well. It looks like Verizon's terms with the Droid branding have changed seeing as there is no sign of "Verizon" branding on this phone.
Key features
5.5" AMOLED screen, QHD (1440x2560 / 535 ppi), Gorilla Glass,
Water-resistant nano-coating (splash-proof but not submersible)
Qualcomm Snapdragon 820 - dual-core 2.15 GHz Kyro & dual-core 1.6 GHz Kyro w/ Adreno 530, 4GB of RAM
32 or 64GB of internal storage, microSD expandable up to 2TB
Android 6.0.1 Marshmallow with Moto Enhancements (Moto Voice, Moto Display, and Moto Actions)
13MP camera, f/1.8 aperture, 1.12-µm pixels, OIS, laser autofocus, dual-tone LED flash. 1080p video @ 30 or 60fps, 4K @ 30fps.
5MP front-facing camera with wide angle, front-facing LED flash
Fingerprint sensor
U.S. Version - CDMA: 850, 1900MHz, GSM/GRPS/EDGE (850, 900, 1800, 1900MHz), UTMS/HSPA+ (850, 900, 1700, 1900, 2100MHz), LTE Bands: 2, 3, 5, 7, 13
2,600 mAh battery, Moto 15W Turbo Charger USB
Cons
Below-average battery life
No USB transfer cable included (charger and its cable are one piece)
No standard 3.5mm audio jack (an adapter from USB Type C is provided)
Moto Mods aren't cheap
Exclusive to Verizon in the US (for now)
As many Snapdragon 820 devices as there are on the market right now: Galaxy S7 (US), LG G5, HTC 10, Sony Xperia X Performance, and possibly one of the two upcoming Nexus devices, The Moto Z brings Motorola's own flare to the marriage of software and the Snapdragon 820 chip.
As for the Moto Z's camera, we are expecting major improvements as the Moto X lineup has been infamous for awful low-light performance when taking pictures. So we are curious to see if Lenovo's touch will help to deliver a camera experience better than "average".
The Moto Z is now available at Verizon for $624 or $26 per month when you opt to pay for the phone in installments over 24 months. While the Moto Z won't include any Moto Mods out of the box, Best Buy is currently offering the Moto Z at $200 off AND it includes the JBL Speaker Moto Mod. As for the rest of the world, there is no pricing or availability information for the Moto Z's worldwide launch.





Offical photos of Moto Z in Fine Gold and Lunar Grey
The Moto Z also brings another implementation of modular accessories which add functionalities to the phone by simply expanding. It's quite different than LG's execution of such modular accessories with LG's "Friends". We're excited to see how Moto Mods work with Motorola's Moto Mod platform.
Head over to the next page where we dig into the Moto Z's retail box and get a closer look at the device that will carry the 'Moto' name into the future.
hi, I have many of them (z, z play, z force) they all works great in a different speed, sorry to say but most of negative post on it are because I guess most of them don`t use the right cover when unplugging the phone, I had the same problem but I re...
Z4 has a 3.5mm jack again....so who was right?
After using this phone for 8 months this is what i know. -Phone i fast -Camera is good -Durability is not good -Batery is horible. U can't use phone for 4-5 hours withouth charge. For a price of battery pack addon you can buy Xiaomi A...