Nokia 9 and Nokia 6 (2018) both get 3C certifications, could launch in January
12 December 2017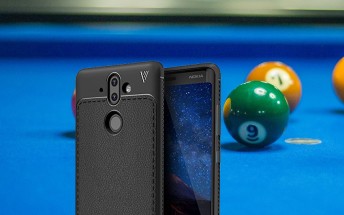 The Nokia 6 went through TENAA but it wasnít alone Ė Nokia 9 may have been there as well. The Nokia 6 (2018) has a model number TA-1054, the other phone is TA-1042.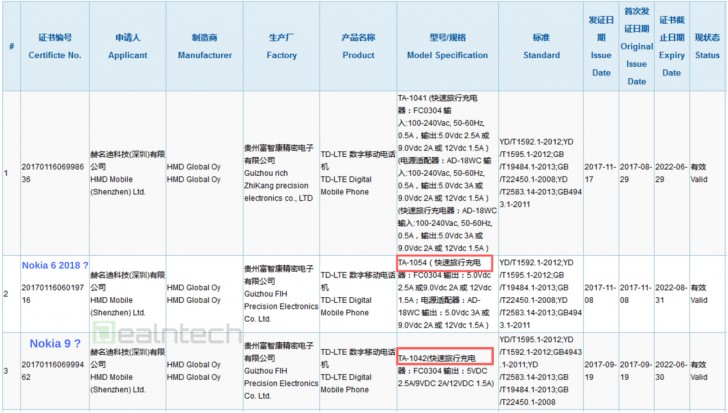 And itís just this model number that matches the Nokia 9 in the image below, also TA-1005 and TA-1009 (though those are still MIA on TENAA).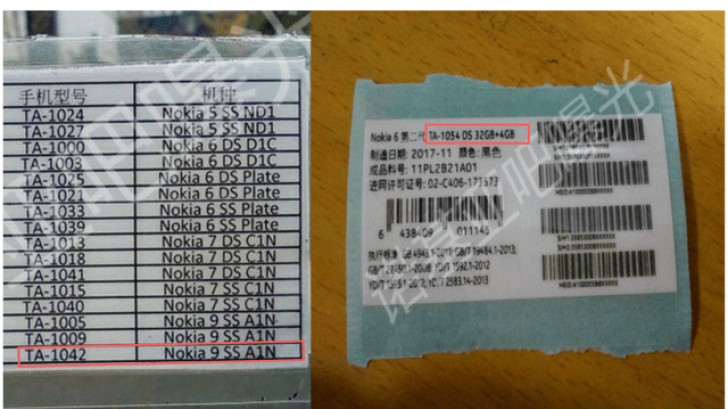 Anyway, thereís a Nokia event on January 19 and the Nokia 9 will allegedly be the star. Other rumored participants include the Nokia 6 (2018) and Nokia 8 (2018). The original Nokia 6 launched in China on January 19 this year. We might get some action at CES too (January 9-12).
Related