Non-functional LG Wallet/Pay app arrives on Google Play
Himanshu, 06 January 2018
A new app from LG has been released on the Google Play Store. It's a mobile payments application, but confusingly, it carriers not one, but two monikers: LG Wallet and LG Pay.

As you can see in the screenshot above, for me, the listing says the app isn't compatible with any of my devices. That's because the app description on Google Play says you need to have a G7 to install it.
Yes, a G7, which - for first - is an unreleased device, and secondly, from what we've heard recently, it's reasonable to say there'll not be an LG phone with that name at-least for a foreseeable future.
While the listing says more handsets will be available in the future, reports note the app is set to be compatible with some non-LG devices, including the Pixel XL, Nextbit Robin, Nexus 6, and some OnePlus phones.
Those who managed to install the app on their device say it's broken - the app launches, asks for permissions, plays a Korean video, and then hangs.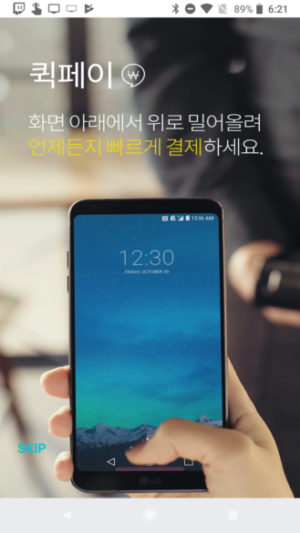 So considering the facts that LG Wallet/Pay is only compatible with a yet to be announced device (we can assume not everybody in the company is currently aware of the plans for naming the next G-series phone, hence the listing says G7) and contains Korean intro video, it's reasonable to assume the app is not yet ready for prime time.
For those who aren't aware, LG jumped into the mobile payments market back in June last year with the introduction of LG Pay. The service is currently only available in South Korea, and the LG G6 is currently the only device on which it works - though there are plans to add more handsets to that list.
Related
Please LG need upgrade my g2. Make g7 awesome. Thanks.
So at first LG had nasty Bootloop issues with G4 and G5. Then iPhone7 had headphone jack show in the media. Then Note7 phones had battery fail. LG had perfect chance to take a swing on top 2 competitors - and they didn't. G6 was simply "meh" ...
Popular articles
Popular devices
Electric Vehicles