Oculus is working on a standalone mid-range VR headset, new minimum PC specs published for the Rift
Vlad, 06 October 2016
Oculus has worked with Samsung to create the Gear VR line of headsets, which require your Samsung phone to show you VR things. The Facebook-owned company has also developed the Rift VR headset, which requires a PC to do its magic.
There is, however, a great price difference between those two products. Hence, there's a lot of room for a third Oculus VR offering, one that will sit in between the Gear VR and the Rift in terms of pricing. And it turns out that's exactly what the company is working on.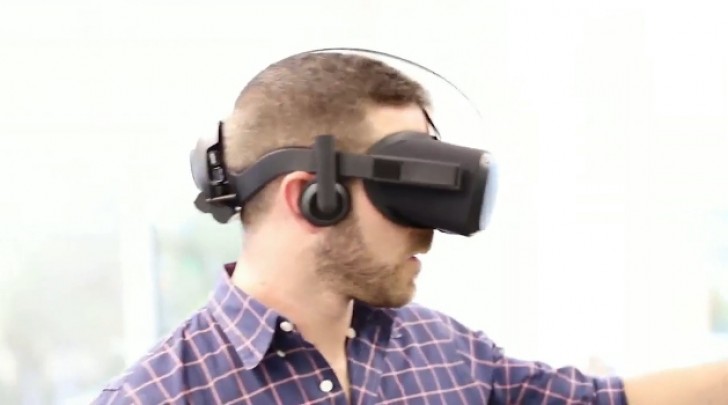 Facebook CEO Mark Zuckerberg has revealed that a new mid-range VR headset is in the works at Oculus. What's more, this will be fully standalone, so it won't need your phone or have to be tethered to a PC to work. Unfortunately the project is apparently still in its early days. The headset has been shown, and you can see it in the image above.
Its looks are similar to the Oculus Rift, but obviously with no cables going to a PC. There's no estimate of how much this will cost yet, or when it will be out. But we wouldn't be shocked if it was a product that will only surface in 2017.
Moving on, the minimum PC specs required for the Oculus Rift have thankfully been lowered. No longer will you need a $999+ machine in order to ensure that the Oculus VR experience works. In fact, in the coming months Oculus certified PCs costing just $499 will be on the market.
The minimum specs for the PC working with the Rift now include an Nvidia 960 graphics card, an Intel Core i3-6100 processor (or the AMD FX4350), 8GB of RAM, an HDMI 1.3 compatible output, one USB 3.0 port, two USB 2.0 ports, and Windows 8. The lowering of these has to do with some new systems Oculus has developed, called Timewarp and Spacewarp. These are baked into the headset's firmware and create synthetic frames that keep the VR image smooth even on lesser hardware. So your PC doesn't need to be able to show you virtual reality at 90fps, it only has to manage 45fps and the new Oculus tech will do the rest.
Related
I think they are using a reprojection tech same as on psvr to double the fps
Anonymous
07 Oct 2016
0RT
TV companies like LG and Samsung have been doing it for years with their 100Hz+ displays despite 99% of media and entertainment equipment outputting 60Hz or below. Unless you've got a PC rig or some form or system that can output that many frames per...
nahh.. it's way too big to fail... it might take 5 years to become truly mainstream and cheap but it will definitely not fail.. because the uses are endless... once phones from next year start coming with 4k displays .. VR adoption will be big.....
Popular articles
Popular devices
Electric Vehicles