OnePlus 3T vs. Google Pixel XL: Bargain bin
Bargain bin
GSMArena team, 27 December 2016.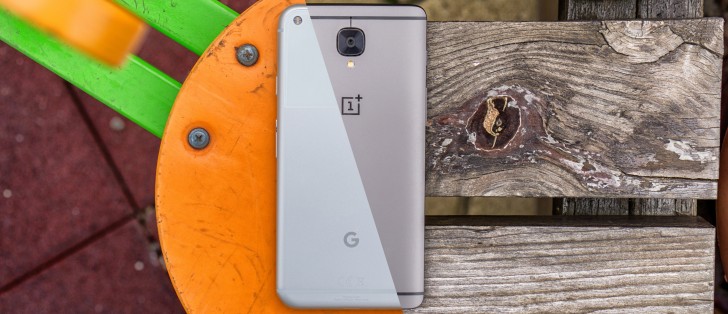 Half the price, but just as good?
Episode 2 of our Bargain bin comparisons pits the Google Pixel XL against the OnePlus 3T. The first Phone by Google versus the Flagship killer, generation 3.5. The droid priced to match the iPhone against a high-end phone that won't break your bank.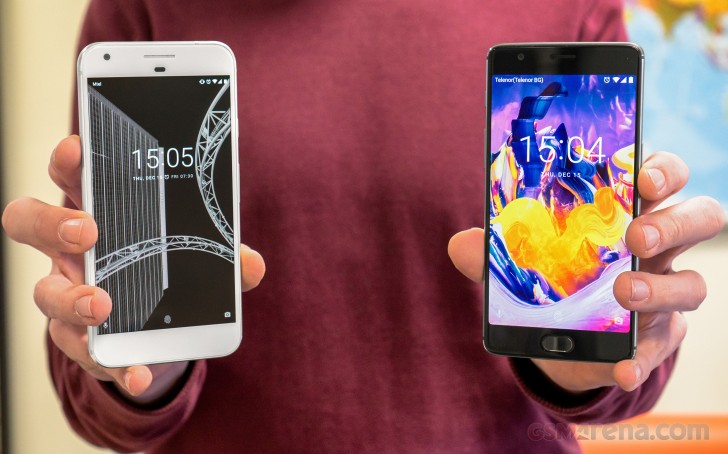 If there ever was a perfect match for this series - this is it. They've both got the latest and greatest chipset, 5.5-inch AMOLEDs, aluminum bodies, vanilla Android, even their battery capacities are similar. And the price premium? The Pixel XL would easily cost you 2x the price of the OnePlus 3T.
Admittedly, there are aspects where some difference in class can be observed. For example, the 3T's display resolution is FullHD, while the Pixel XL sports a VR-suitable QHD panel. Google's phone is also running the latest Android 7.1 Nougat, while the 3T is still on good ol' Marshmallow, though an update is already in the works.
But in other areas, the 3T is actually superior (at least on paper) - 6GB of RAM vs 4GB, 64GB base storage vs. half that (neither has a microSD slot), 16MP primary camera with OIS vs. 12.3MP, no OIS, 16MP selfie shooter vs. um... half that - could the bargain alternative be better than its posh rival?

OnePlus 3T

Google Pixel XL
$
Around €440/$440
Around €900/$770
Metal
7.4mm thick, 158g
Metal
8.5mm thick, 168g
5.5" Optic AMOLED
1080p (401ppi)
5.5" AMOLED
1440p (534ppi)
16MP (OIS)
2160p
12.3MP
2160p
2.35GHz (quad)
Qualcomm Snapdragon 821
2.15GHz (quad)
Qualcomm Snapdragon 821
6GB RAM
64 GB/128GB memory
4GB RAM
32GB/128 GB memory
3400mAh
3450mAh
Availability
Unlike the first pair we compared last week, which had availability issues, these two are available globally. There is the occasional hiccup in OnePlus 3T stocks with some backordering, and the 128GB version is more of a unicorn, but basically you can get a 3T in most markets. Same with the Pixel.
the One plus 3t is a fantastic phone. insanely fast ,insanely smooth and gorgeous to use. battery life lasts me an entire day of heavy use, after owning it since release, ive had older, cheaper phones last longer even when showing solid signs of agin...
I'm still using my 3 year old HTC One M8. I will change it to a 3T or LG V20, I guess.
Regarding the availability, in Romania I can't order Pixel.