OnePlus' 5G phone will launch on EE first, but will command a $200 to $300 premium
Peter, 06 December 2018
OnePlus has stated its goal to be among the first to launch a 5G phone. That will happen in partnership with EE – the UK carrier will be the first in the world to offer OnePlus' 5G phone. This should also be Europe's first 5G phone.
But CEO Pete Lau has warned that the 5G model will cost $200 to $300 more than the 4G phone (OnePlus is working on two models in parallel).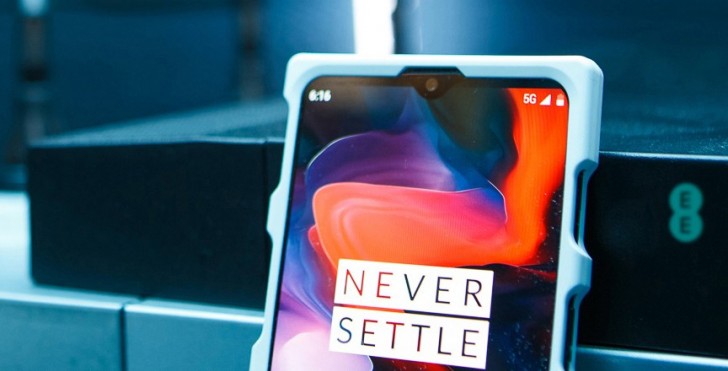 Back to EE, the carrier will flip the switch on its 5G networks in London, Cardiff, Edinburgh, Belfast, Birmingham and Manchester first. Ten more cities will get 5G coverage in 2019. EE expects these first 1,500 5G sites to carry as much as 25% of all data across its network even though they will cover only 15% of the UK's population.
The OnePlus 5G phone will use the sub-6GHz technology that is being rolled out by EE. It offers wider coverage, but not the blazing speeds of mmWave 5G that AT&T and Verizon are launching in the US. Another warning from Lau: supporting the 5G flavors of multiple carriers will be even trickier than it is for 4G.
This means that it will be a while before a 5G phone from OnePlus arrives in the US. Apparently, the need to use multiple antennas for mmWave is making the design really hard. Lau says "It appears impossible to make a nice-looking flagship device, for now".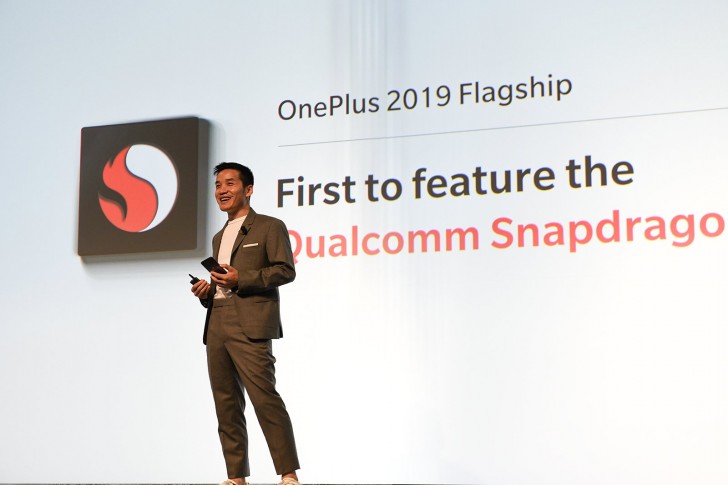 There was another announcement from the Qualcomm gathering: the next OnePlus flagship will be the first to feature the Snapdragon 855. It's not quite clear if this refers to the 5G phone or not.
Either way, this will be a first for OnePlus, but will not be the first phone in the world to use the Snapdragon 855 (as the slide above implies).
Related
AnonD-731363
08 Dec 2018
SH3
Man phone with 40 Mpix is just gimmick all phones have many smaller cameras which adds 40 mpix together. Samsung flagship have only 12 mpix and sells very well same for many other flagships.
AnonD-731363
08 Dec 2018
SH3
Man oukitel K10 have 11 000 mAh battery and its outstanding.
AnonD-731363
08 Dec 2018
SH3
And why??? Poco sold 700 000 units in 90 days and having nothing just a superB specs. All you want cost money and all you want is important only for you and 1% of other people. 99% will take basic for basic price with a best CPU and GPU.
Popular articles
Popular devices
Electric Vehicles