OnePlus 6T review
GSMArena team, 29 October 2018.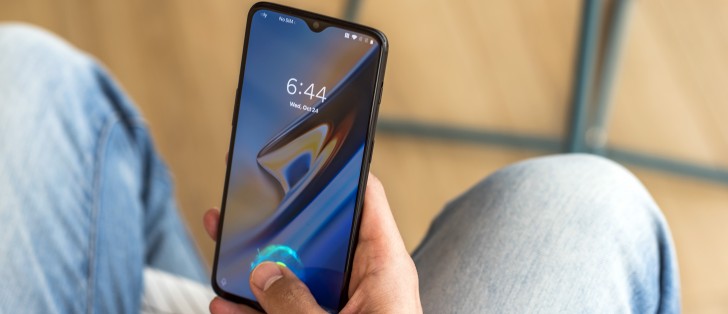 One may be nearly useless, but the other is great
OnePlus, along with sister company Oppo, has been pushing a particular camera setup for a few generations of devices, one we didn't feel was entirely justified from the get go and that's not changed with the OnePlus 6T. Starting with the OP5T, the secondary cam on the back got the same focal length lens as the main one, replacing the slightly longer (and similarly slightly more useful) module of the OP5. Effectively that means two cameras with the same FOV but different sensors.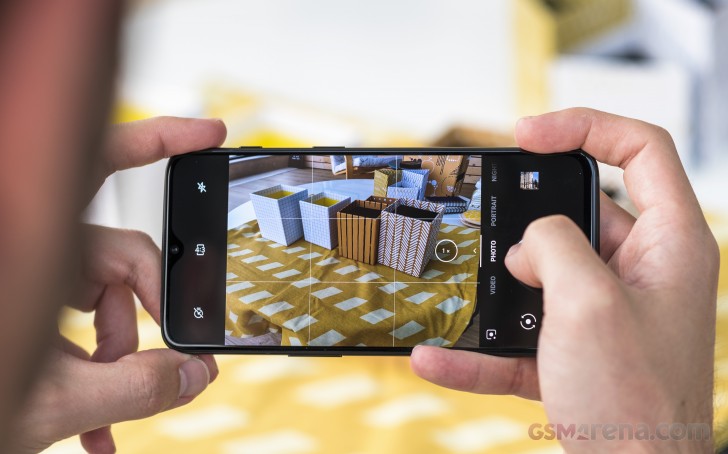 The hardware goes like this. You have the primary cam with a 1/2.6" Sony IMX519 sensor that packs some 16 million 1.22µm pixels. The lens has a 25mm equivalent focal length and an f/1.7 aperture, and is stabilized. The secondary one relies on the 1/2.8" Sony IMX376K imager placed behind a similarly specced f/1.7 25mm-equivalent lens.
There are no major changes to the camera app compared to the previous generation, which was in turn an evolution of the one found on the 5T. The app defaults to the stills viewfinder, but a swipe to the right (or up in landscape) will bring up one for video, while a swipe to the left (or, obviously, down) evokes the Portrait mode. Another swipe in the latter direction will then take you to the Night mode - this one's new.
In the stills viewfinder you also have quick toggles for flash mode, self-timer, and aspect ratio. The HDR toggle is gone from plain sight and is now in settings. As before, there's still a 1x/2x button despite the lack of an actual telephoto camera.
Accessing other modes is done by tapping on the tiny arrow next to the 1x/2x button. That'll get you access to Panorama, Pro mode, Slow motion, and Timelapse. It's only on this mode selector screen that you can see the settings cog wheel - if you have no prior experience with OP phones, you'd be scratching your head trying to find the settings the first few tries.
The Pro mode allows manual tweaking of shooting parameters, including ISO (100-3200), white balance (by light temperature), shutter speed (1/8000s to 30s), focus, and exposure compensation (-2/+2EV in third-stop and half-stop increments). You can save 2 sets of custom parameters too, if you happen to do the same thing over and over again. A live histogram is also provided (quite a rare feature) and RAW capture is available too.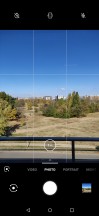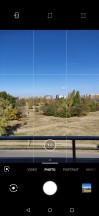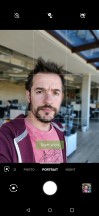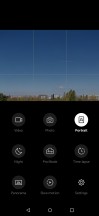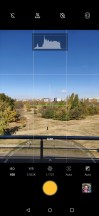 Camera interface: Viewfinder • Aspect settings (up top) • Portrait mode • Other modes • Pro mode
Image quality
Daylight images from the OnePlus 6T come very likable, which isn't remotely a surprise given the identical hardware to the OP6, whose shots we really enjoyed. We're particular fans of the wide dynamic range in the default AutoHDR state. Detail is good too, though we've seen better per-pixel results. And while you're zoomed in to 1:1, you'd spot some noise too, even at base ISO, but it's not as much or as obtrusive as to be an issue.
Colors are a subjective area, but we still feel like OnePlus has got them just right. It renders the Fall scenes very pleasantly and manages to convey the vibe nicely. We observed a significant difference between the OP6T and OP6 in some scenes (the dreamy sunrise shots of the trees), and we're strongly leaning towards the 6T's version. The OP6's rendition is more muted - more so than even the generally color-conservative iPhone, whose shots we've included for comparison. That said, images taken at midday didn't really differ all that much between the two OnePlus phones - is it some sort of a sunrise scene optimizer on the OP6T?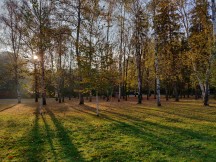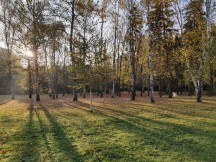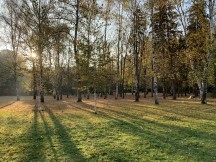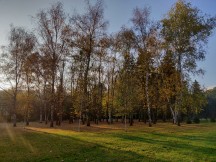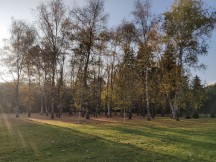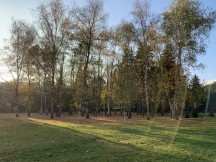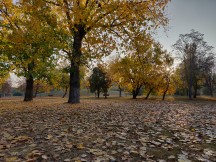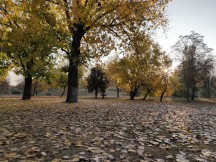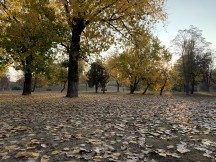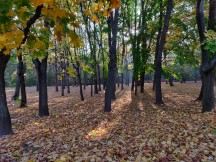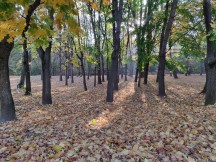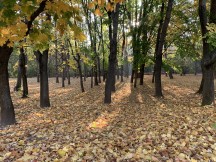 Camera samples: OP6T • OP6 • iPhone XS Max
There's a 1x/2x button so figured we'd test what the OP6T, fully aware that it doesn't have the camera to properly do the 2x part. Predictably, the results aren't amazing and it's nothing you can't achieve by cropping the 1x shot, upsampling and sharpening a bit.
In low light, the OnePlus 6T takes very good, if not class-leading photos. Color saturation is very well preserved, detail is good and noise reduction is well handled.
There's a newly added night mode, which attempts to do something along the lines of the pseudo long exposures we saw introduced on the Huawei P20. It's nowhere nearly as good, however, and in handheld shooting often produces less sharp results than the regular photo mode.
It behaves quite differently when the phone detects it's being well supported - like on a tripod. The pseudo long exposures get actually longer, to the tune of 30s per shot as opposed to the ~3s when hand-held. You can expect overall superior images that way, though it raises the question of whether the newly added Night mode is of any use if you have a tripod anyway.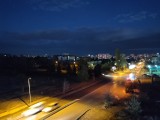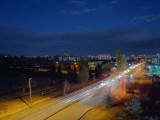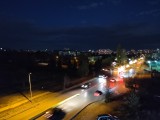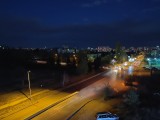 OP6T, low light: Tripod, Photo mode • Tripod, Night Mode • Handheld, Photo mode • Handheld, Night Mode
For thoroughness' sake we took a bunch of zoomed in shots as well. You could call them usable in a pinch, though again you could achieve the same results from post-processing the wide-angle images. In all fairness, in low light, even phones with actual telephoto cameras don't actually use their telephoto cameras for 2x zooming, so the end results are comparable.
If not for zooming in, then at least the second camera can be used for depth detection in portrait mode. As with all implementations that rely on a 25mm-ish camera for portraits, taking headshots with the OnePlus 6T means going very close to your subject, and people generally aren't thrilled to have cameras stuck in their faces. On the other hand, you can do self-portraits with the rear camera at arm's length distance and still comfortably fit your mug in the frame unlike with tighter telephoto-based setups.
The OP6T does a great job with subject separation, and background blur looks pretty convincing.
It works similarly well on non-human subjects too, even if they happen to be doggos.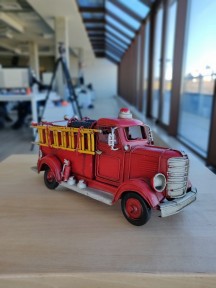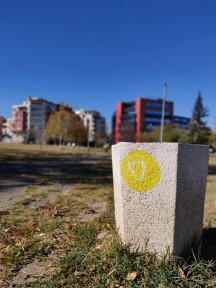 Portrait samples, non-human subjects
Don't forget to check out how the OnePlus 6T fares against the competition in our Photo compare tool. We've picked OnePlus' own 6 and the Samsung Galaxy S9+ to get you started, but it's a pretty rich database of tested phones to choose from.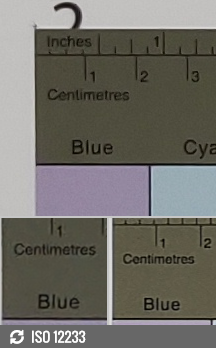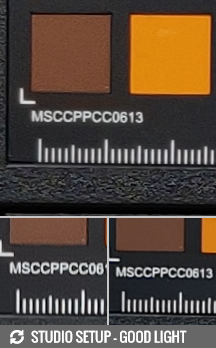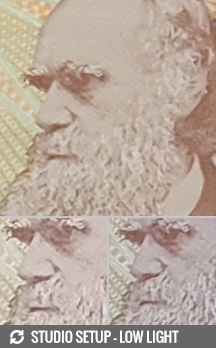 OnePlus 6T against the OnePlus 6 and the Galaxy S9+ in our Photo compare tool
16MP selfies too
The OnePlus 6T has a 16MP camera on the front too, just like the OnePlus 6. It's mated to an f/2.0 aperture lens, which the EXIF says has a 20mm equivalent focal length. It really doesn't. It's more like a 25mm (which is what the OP6 used to report back in the day, only now the old model says 20mm too - just OP things?).
EXIF musings aside, the OP6T takes some impressively detailed selfies under the right light. However, if the HDR mode kicks in it robs images of absolute sharpness, and it does tend to kick in a lot. There's also a particular tendency to render dark areas straight up black, like this guy's hair.
Portrait mode is available on the front as well despite the lack of a secondary cam. The haloing we observed around OP6 selfie portraits is present here too, but other than that the algorithms work very well.
Video quality
Not much has changed in the video department compared to the OP6. The OP6T can still record video in both 2160p and 1080p at either 60fps or 30fps, plus a 720p mode if you particularly hate the subject matter. 720p is also the resolution where you can have 480fps slow-mo capture.
Bit rates are also unchanged and 4K60 footage clocks in at a whopping 121Mbps, 4K30 gets 42Mbps, while 1080p is allocated 40Mbps and 20Mbps for 60fps and 30fps respectively. Audio is recorded in stereo at 156kbps in all modes.
As before, stabilization is available in the 30fps modes and cannot be switched off. On top of the expected crop that it introduces, it also has a detrimental effect on absolute detail and effectively 60fps footage is sharper and crisper. Wouldn't it have been nice if there were a toggle to turn it off if you knew you'd have proper support for the phone? Or, you know, have processing algorithms that don't ruin video quality for the sake of stabilization?
Anyway, the stabilization works quite well ironing out handshake or the motion produced when walking. It's less impressive when panning, with somewhat abrupt transitions at the start and finish.
2160p capture is nice and detailed in both frame rates, though as we said, the 60fps has an edge in sharpness. Dynamic range is nice and wide and we're also liking the color reproduction.
Dynamic range and colors are similarly great in 1080p, and the difference in crispiness is again present - the 60fps mode is the sharper one.
For those of you who want to pixel peep on your own computers, we've uploaded short samples straight out of the phone (2160/60fps, 2160p/30fps, 1080p/60fps, 1080p/30fps).
Another kind of pixel peeping can take place inside our Video compare tool. We've pre-selected the OnePlus 6 and the Samsung Galaxy S9+, but feel free to play around with other phones we've tested.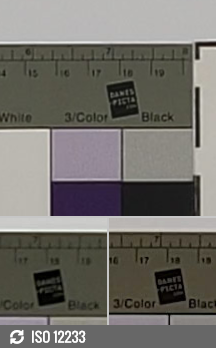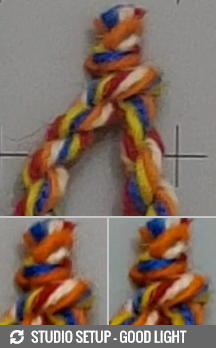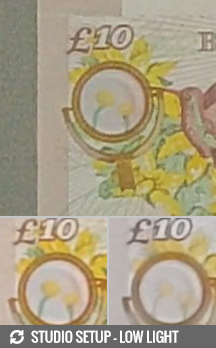 OnePlus 6T against the OnePlus 6 and the Galaxy S9+ in our 4K Video compare tool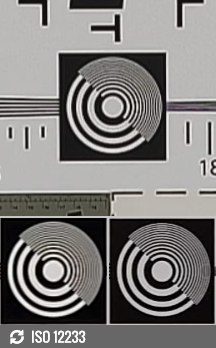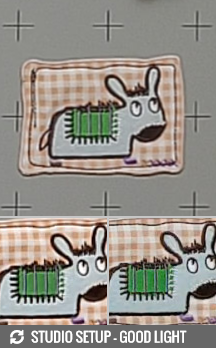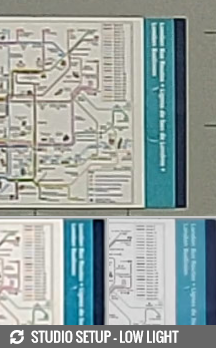 OnePlus 6T against the OnePlus 6 and the Galaxy S9+ in our FullHD Video compare tool
Even though I leapt to 7pro and planning to have the 9RT 5G, I still have the OnePlus 5 and it's working perfectly. It's audio clarity during a call is second to none.
I just love this phone.. even though i have been using this phone for 2.5 yrs there is no any problem or any lags. I don't want to change my phone till now. Just today only the official beta 1 version of the update of oxygen OS 11 has released a...
It is expected till 15 may