OnePlus 6T long-term review
GSMArena team, 03 May 2019.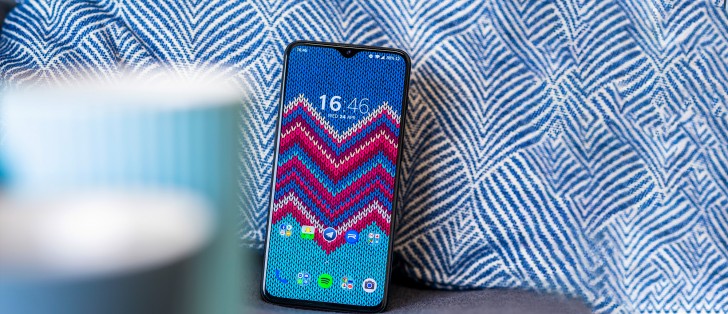 Design, build, handling
The OnePlus 6T is eerily similar to the OnePlus 6 when it comes to looks, with a few important differences. There's no more fingerprint sensor on the back, which gives that side of the phone a cleaner look, but it's so clean that, dare we say it, it looks quite bland.
Pair that with OnePlus' seeming disagreement with the concept of having myriad color options, and what most people buying a 6T will end up with is a handset that's either black or black. Sure, you can pick between a mirror-like finish and a matte-ish one, but at the end of the day it's still glass and it's still black.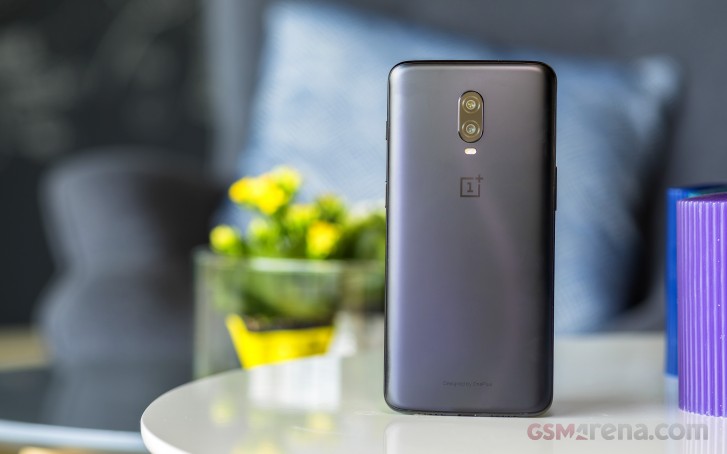 The glass rear panel means the phone is slippery, and while that's less of an issue on the matte option than the mirror one, don't expect any huge amounts of grip. The matte version does have an interesting feel in the hand, but not as much as the Huawei Mate 20 Pro in green or blue, with its micro texture.
OnePlus has so far been resisting going all-in with gradients, even though a big part of the mobile world has embraced those, so you probably shouldn't expect wild color options to arrive in the future. The 6T got Thunder Purple, but it's much more subdued than the name implies, and that's pretty much the only non-black option there ever was.
On the front the 6T gets a much easier to live with notch than the 6 - both in size as well as in shape. The water drop design is simply more aesthetically pleasing to look at than the OnePlus 6's notch shape, and because of that we surprised ourselves by not employing the notch hiding setting while we've used the 6T. Sure, there was an adjustment period necessary, but this was incredibly short. After that, even when we did notice the notch, it wasn't bad to look at, it was just... there.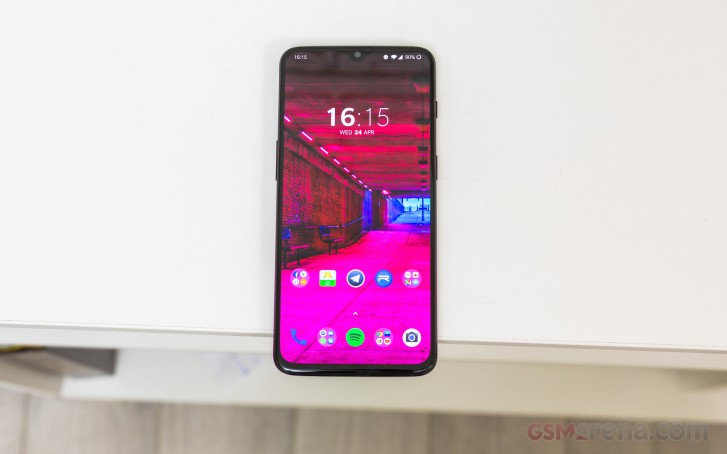 An ever so slight improvement in usability came along with the new notch, and that is because the proximity sensor seems to work much better in the 6T than in the 6, and that's probably due to its placement, with it being more centered below the earpiece now. We've had some issues with this sensor during our time with the OnePlus 6, as our long-term review of that model can attest, but we're happy to report that most of the time it's been fine in the 6T.
The alert slider is still unique to OnePlus in the Android world and we still don't understand why. It's such a small thing, yes, but it's one of those that significantly aids usability multiple times a day. It's easy to get used to and very easy to miss if you switch to another device. Its three positions cover the entire range of what we expect, alert-wise - sound on, vibrate, and complete silence - and we found it very useful.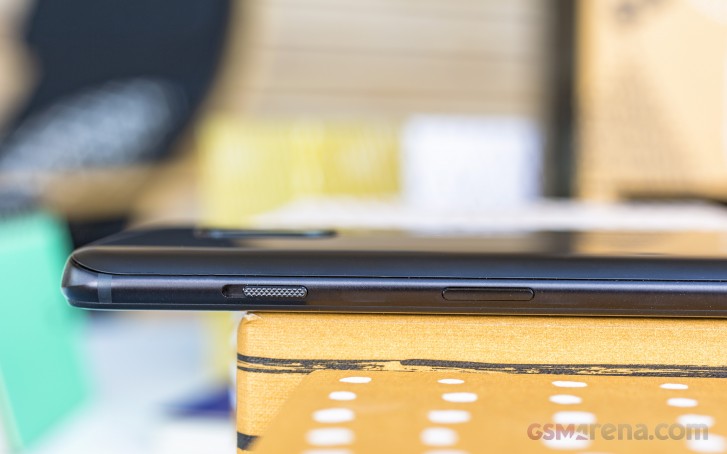 The bottom bezel has shrunk somewhat compared to the OnePlus 6, but unless you have a magnifying glass you're unlikely to really notice. The build quality is great and it matches up nicely with the high-end specs inside. Handling the OnePlus 6T is okay, but at the verge of what we'd call comfortable. Its screen is wide, and it's long, and operating the phone with one hand is fine, but had the display been any longer or wider we wouldn't have said that - and keep in mind that this reviewer does not have small hands at all.
For people with smaller hands, this could be one of those two-hand devices, unfortunately, so keep that in mind. The screen-to-body ratio is nice (and would've been unheard of in the mobile world just a couple or so years ago), but we feel that screen sizes need to stop growing now. The entire point of cutting bezels left and right (and top, and bottom) was so that companies could fit more screen into the same phone size, but when you forget that and start to amp up the overall size of a handset too, you quickly reach a plateau where a lot of people would feel uncomfortable using it for an extended period of time. Or maybe that's on purpose, like a hardware version of Apple's and Google's software settings meant to control your screen time?
Anyway, we digress. The OnePlus 6T is very well built, comfortable enough to use (if you don't have small hands), and it looks... fine. It's not exciting in any way when it comes to design, though, the company has definitely been playing it safe in this space. So if you're the type to want a phone that does innovative (or just plain crazy) things with its design, this is certainly not it. Read on, however, for you might find it has some redeeming features in the end.
Anonymous
15 Apr 2023
7kd
Best phone. not a single issue after 4.5 years also.. very good qulity of oneplus T series.
How to set Alexa in my phone 6t
Han Shashidharwhat
28 Feb 2022
DkU
My mobile hand set always keep vibrating. How to setup this problem?