OnePlus Nord CE 2 5G hands-on review
GSMArena Team, 17 February 2022.
Design
The Nord CE 2 5G is a good looking device and doesn't scream "budget smartphone", although there are a few telltale hints if you know where to look.
On the front, the phone has a typical hole punch camera design with the camera taking up a reasonable amount of space up top. The top bezel is quite thin and houses the earpiece along with all the sensors.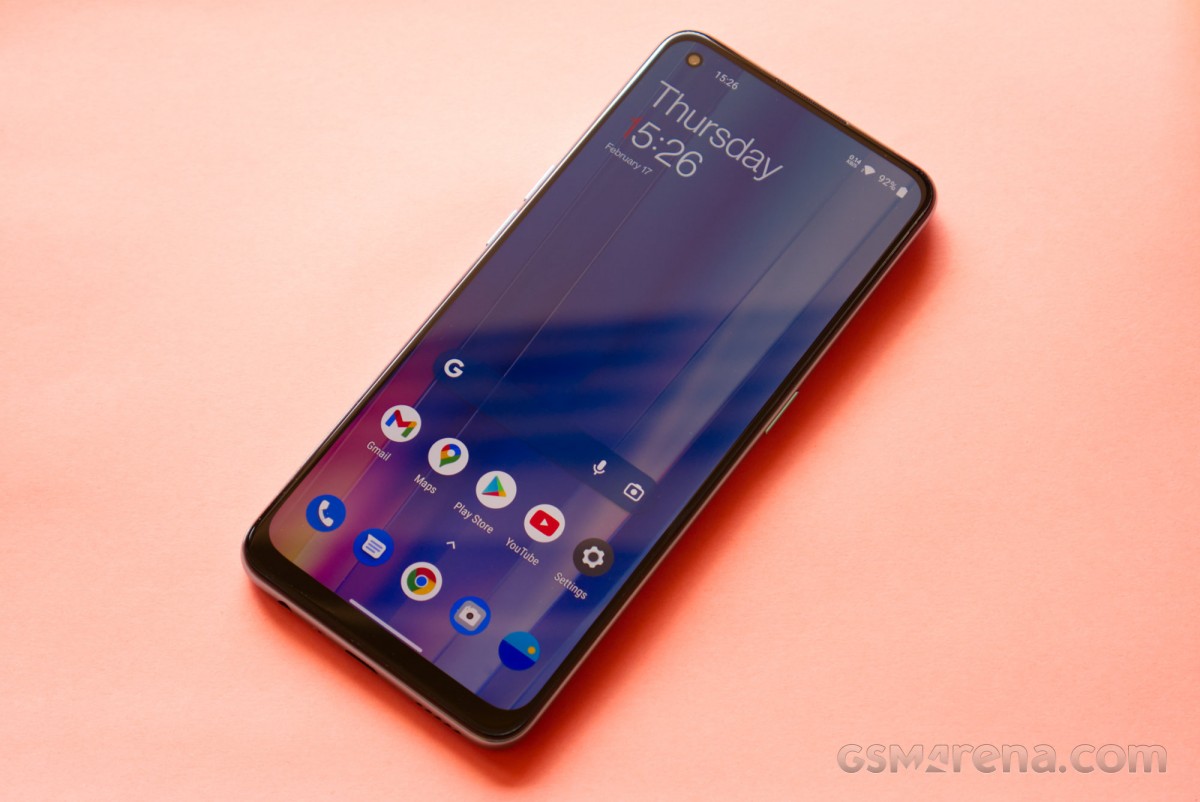 The bottom bezel is on the chunkier side and more suggestive of a budget smartphone. It also has a very aggressive corner radius, which cuts deeply into your screen area, especially if you use navigation gestures. In some third-party apps, the corners come close to truncating some icons and labels in the bottom bar.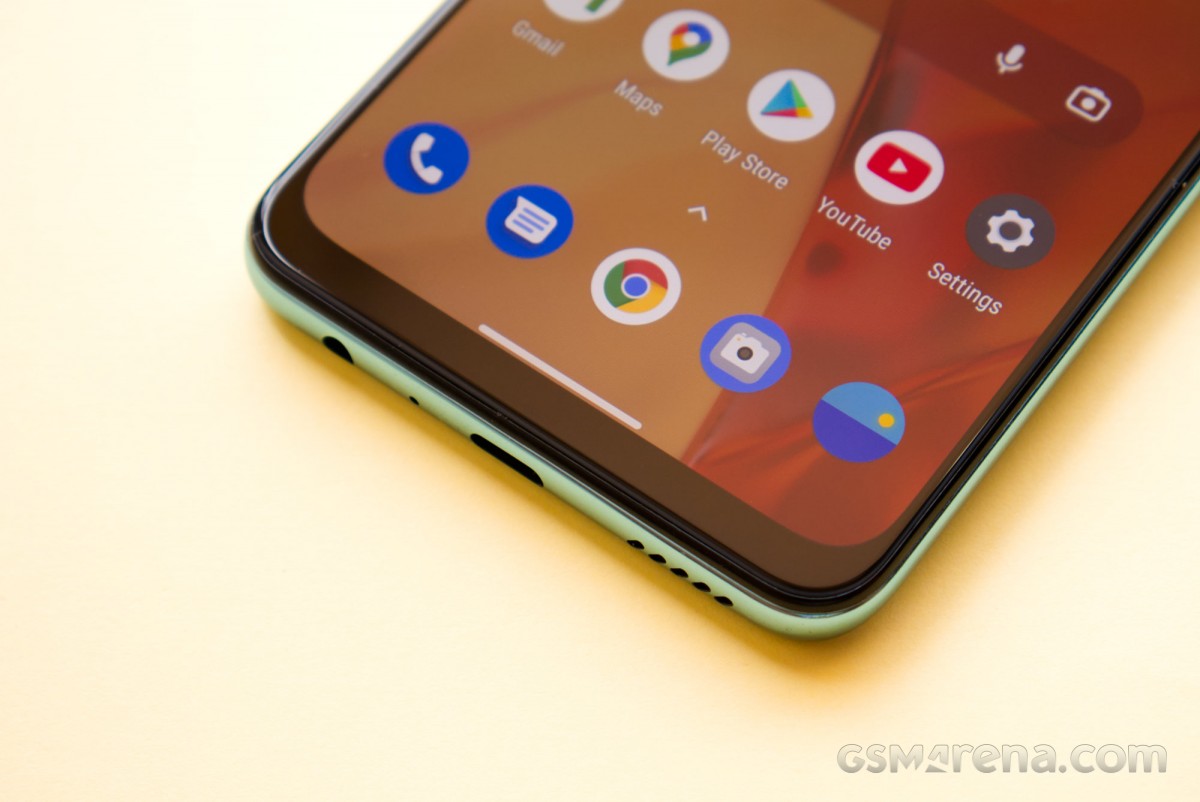 The sides of the phone are made out of plastic with a glossy finish. There are a few things of notice here; for one, there is no alert slider on the right side. This was the case with the original Nord CE as well and make these phones feel even less like OnePlus phones. On the bottom there is a headphone jack and the SD card slot is on the left side and can also take a microSD.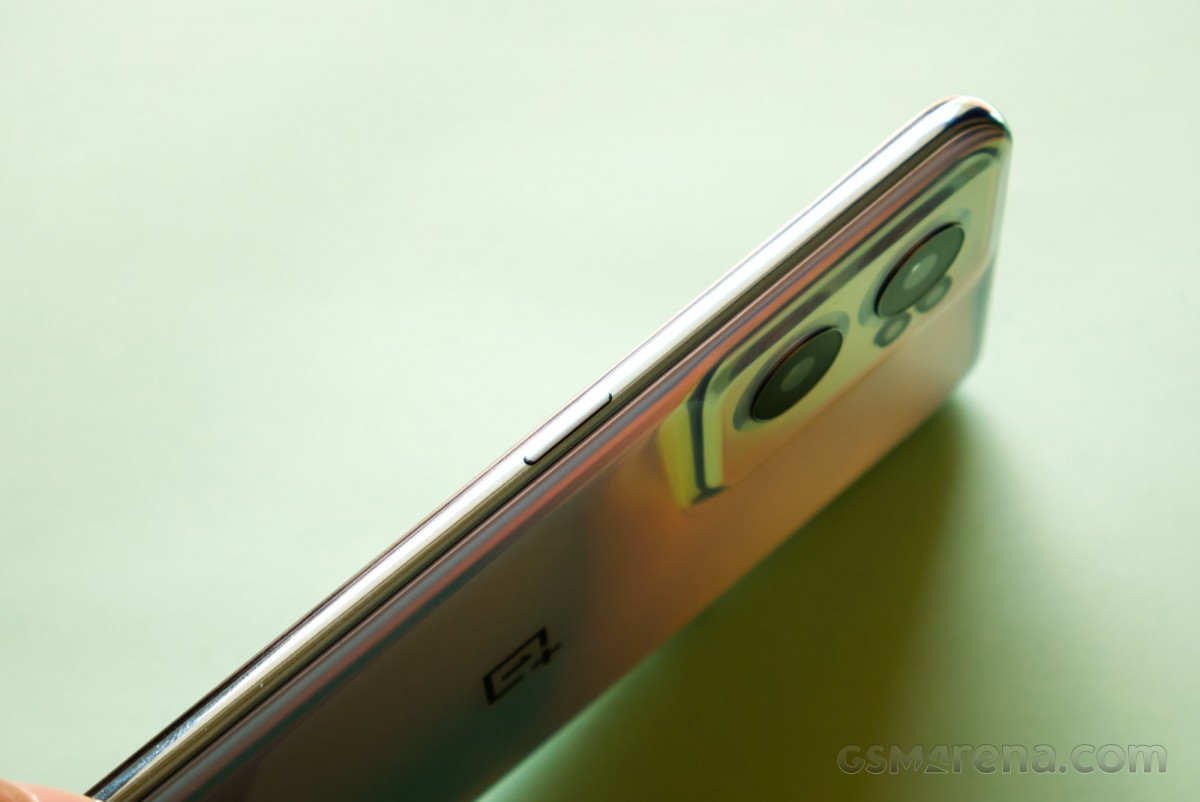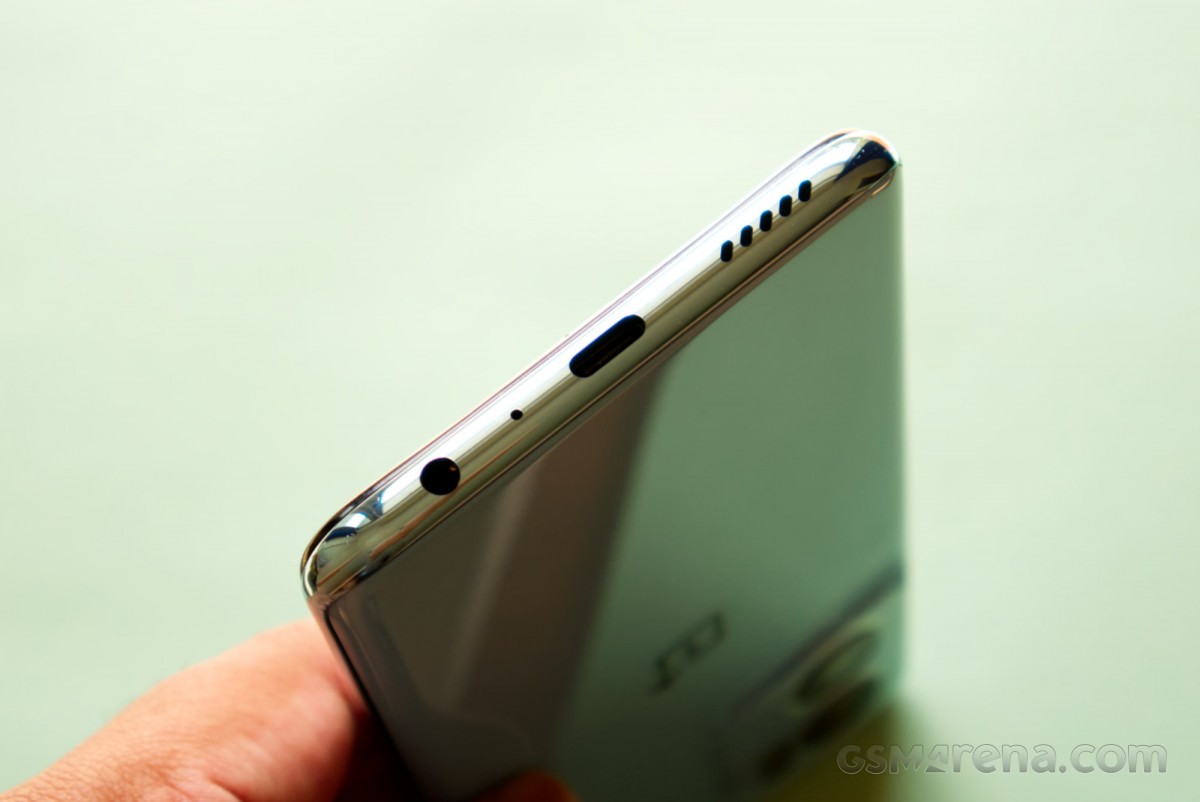 The back of the phone features an interesting design, courtesy a single piece that forms both the back cover as well as the raised camera bump around the lenses. Our review unit came in the Bahama Blue color, which goes from looking pale blue to having an iridescent hue depending upon how you look at it.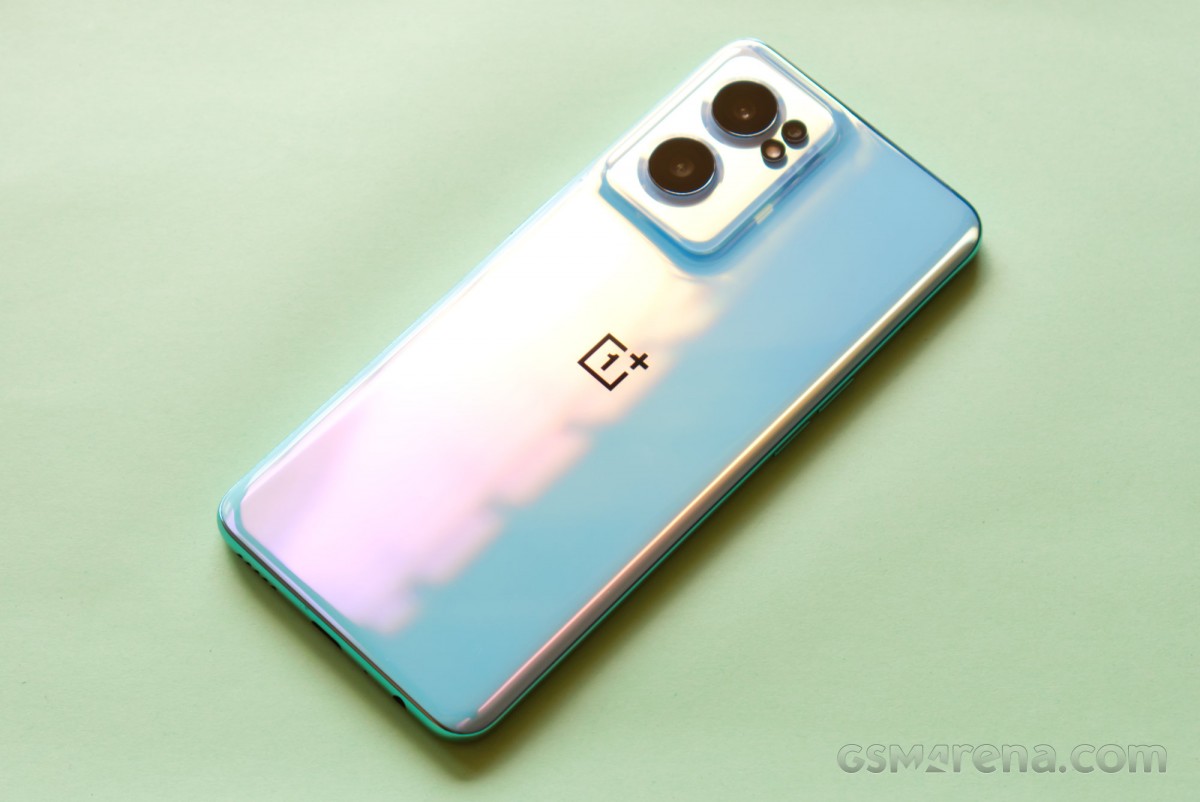 However, even though the back does convincingly look like glass at times, it is still made out of plastic. The only problem with it is that unlike glass, plastic is extremely easy to scratch and will pick up scuffs and hairline scratches much more easily. On the upside, it also won't shatter when dropped.
Despite the abundance of plastic, the Nord CE 2 5G feels well put together and sturdy in hand. There is a rubber gasket around the SIM tray, which should provide some protection if the phone was dropped in water or got wet in the rain. There is no official IP rating, however, so you should still be careful handling the phone in wet or dusty places.
Display
The OnePlus Nord CE 2 5G has a 6.43-inch, 2400x1800, 90Hz AMOLED display. The display is covered by Corning Gorilla Glass 5. OnePlus claims the display has a full coverage of sRGB and Display P3 and is HDR10+ certified.
From the display settings, one can select Vivid (P3) or Gentle (sRGB) color modes for the display. However, the phone has no color management abilities, so it cannot switch color spaces based on content.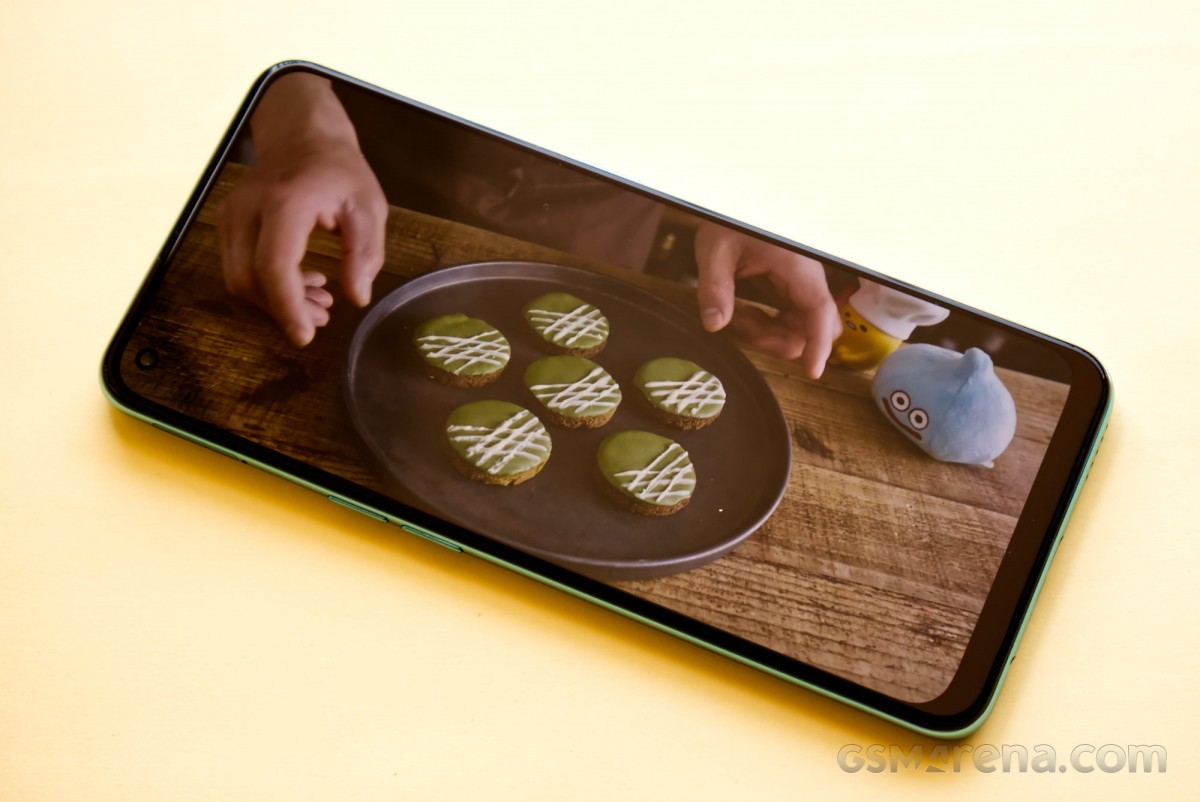 Regardless of the color profile you choose, the white balance can be adjusted manually. This has been the case with all recent OnePlus phones and makes no sense. A custom white balance dial makes sense for a fully custom color profile but color spaces like sRGB and Display P3 have their own specific white points and it shouldn't be upon the user to dial them in. Moreover, the phone also doesn't make any attempt to have an accurate default white point for each of the color profiles, with both P3 and sRGB modes having an inaccurate cool blue tint.
OnePlus claims HDR10 and, more specifically, HDR10+ support for the Nord CE 2 5G display. This is something we were unable to verify in our testing. Our review unit simply did not have an HDR capable display. Sure, the phone technically supported HDR10 content and could tonemap it to play on the SDR display without the colors looking washed out. However, this is not a true HDR experience.
We also couldn't verify the HDR10+ claim specifically. Software such as DRM Info could only identify software support for HDR10 and HLG. The only app that offers HDR10+ content is Amazon Prime Video and that app shows no indication that it is playing in HDR, let alone HDR10+. Moreover, Netflix flat out refused to detect any HDR support and only played the SDR version of its content.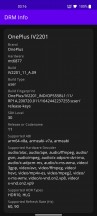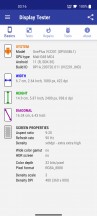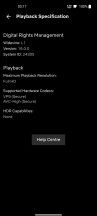 No hardware HDR support detected
YouTube was the only app where the HDR functionality was detected but as mentioned before the phone would then just tonemap the HDR content to match the SDR display. The experience was no different from watching an SDR video.
It's possible that the feature was not properly implemented in the software on our review unit. However, this is exactly how HDR works on the Nord 2 and the OnePlus 9RT as well, so we don't think it's a bug or improper implementation but just a case of false advertising.
The Nord CE 2 5G supports up to 90Hz refresh rate although it can drop down to 60Hz in some cases, such as in apps that play videos or use maps. It's a somewhat arbitrary limitation and rarely makes sense. Our review unit would go a step further and occasionally drop the refresh rate randomly while using other apps, such as the Google Play Store or Chrome. This happened a few times and weirdly enough the Android refresh rate counter would still show the display refreshing at 90Hz even when it clearly wasn't.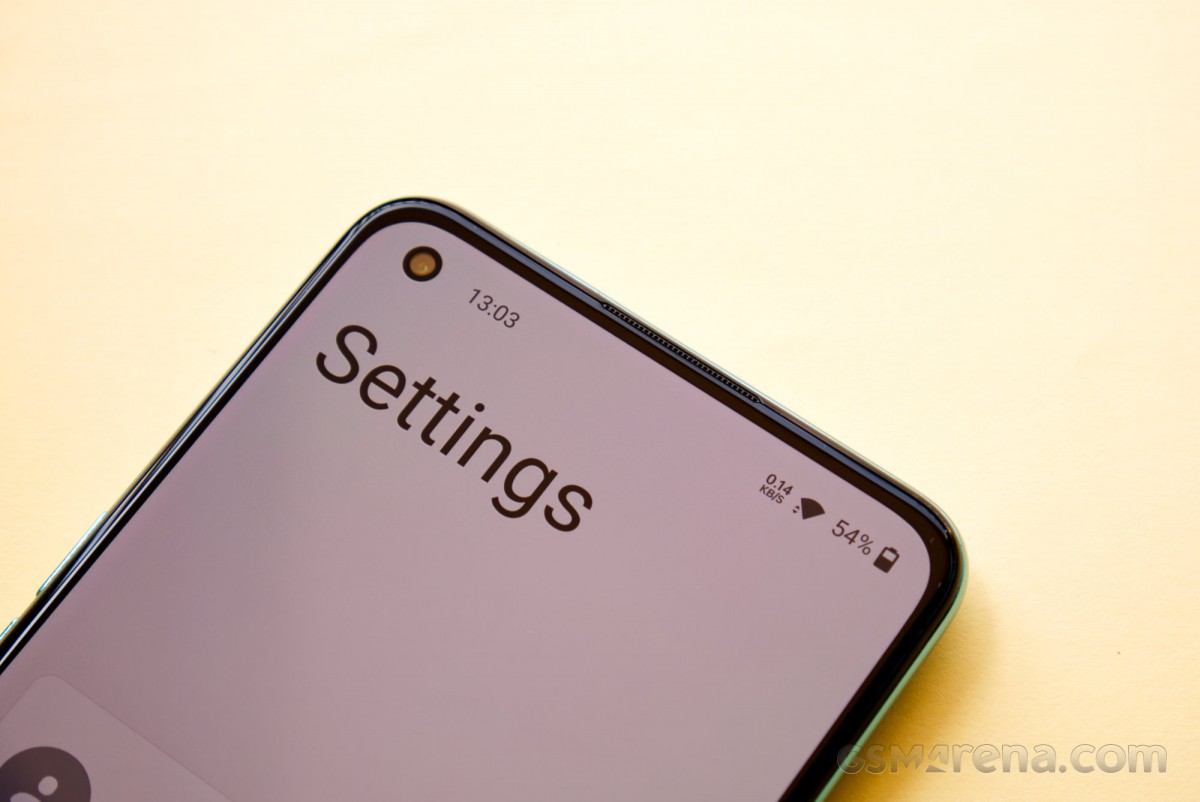 In terms of image quality the display is mostly fine. You do get the advantages of an OLED panel, such as pure blacks and high contrast. The display also has usable brightness levels and can get even brighter under direct sunlight, even if you have manually maxed out the brightness. The viewing angles are a bit weak and you get the rainbow pattern as you tilt the display back and forth but it's only really noticeable on a full white or light colored screen.
Touch response was good. The display responded to touch inputs just fine and there were no delays or accidental inputs during our testing.
The display also includes an optical fingerprint sensor. This sensor is a bit slow so you need to leave your finger on the screen a bit longer than what you may be accustomed to with capacitive sensors or some of the faster optical sensors out there. However, once you mentally train yourself for that the sensor does work reliably.
Anonymous
17 Jan 2023
rKf
I also face same problem
The Observer
01 Nov 2022
nid
Here's a simple observation - walk down the street and say how frequently you see someone with earbuds or "cups" on the head, obviously listening to the music (or a podcast or a book...). Audio is probably among top 3 basic features of...
Anonymous
04 Sep 2022
XR2
I am using this phone 2 month,now i facing hiting problem, how I solved this problem