Oppo demonstrates MagVOOC magnetic charging adapters (40W and 20W) and a power bank
Peter, 23 August 2021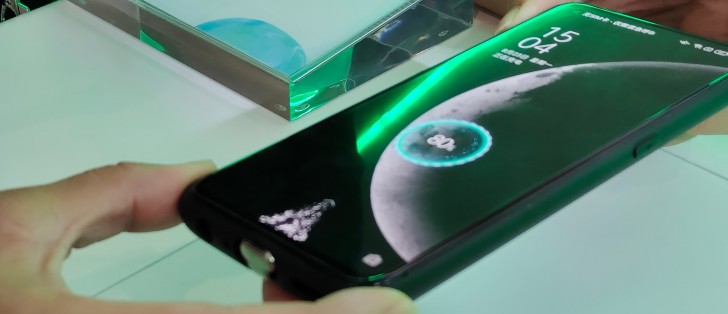 Predictably, after Realme unveiled its magnetic wireless charging system, MagDart, other companies from the BBK family would be soon to follow with their own versions. First is Oppo, which demonstrated its take at the Smart China Expo2021. The company also showed off a prototype of a truly wireless charging system that can send power to a phone that is several inches away.
The magnetic system is called MagVOOC. The first generation of products features two chargers, one 40W and one 20W, and a power bank, so the accessories are different from the ones brought out by Realme.
The charging stand holds the phone up magnetically and can push out 40W to supported devices, e.g. the Oppo Ace2, whose 4,000 mAh battery can be fully filled in 56 minutes. Older models, e.g. the Find X3, can be charged at 30W. The charger also supports the Qi standard and can send up to 15W to devices without MagVOOC.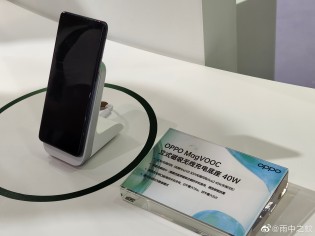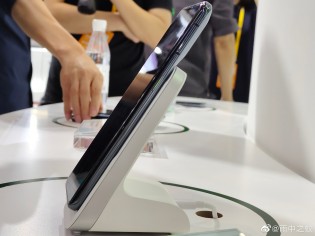 Oppo's 40W MagVOOC charging stand
Then there's the slim 20W MagVOOC charger. This one is not as powerful, but is much more portable. It also supports Qi charging at up to 10W. For comparison, Realme's two chargers are one 50W and one slim 15W unit.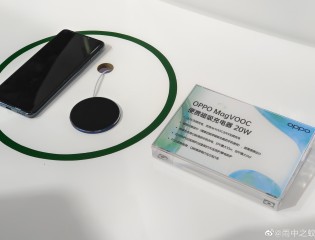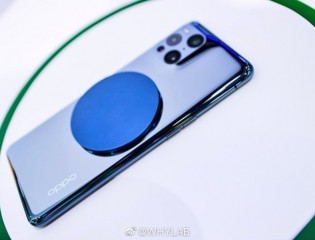 Oppo's slim 20W MagVOOC adapter
The MagVOOC power bank has 4,500 mAh internally, which it can send to supported phones at 20W. The bank supports the Qi standard as well, so you can top up accessories like smartwatches and TWS headsets. You can also get 10W out of the USB-C port if you have a cable handy. The battery itself needs 2 hours to charge up completely using a cable.
It's not clear when the MagVOOC products will be available to consumers and exactly which phones will be supported by them. Pricing is another thing that will have to wait for a more detailed reveal from Oppo.
Finally, something for the future – Oppo Air Charging can transfer up to 7.5W of power to a phone at a small distance and at various angles too (i.e. the phone doesn't need to be perfectly alighted). You can continue using the phone too - imagine one of these chargers built into your desk, powering up your phone as you play a game, all without cables.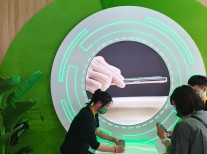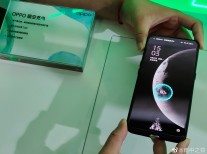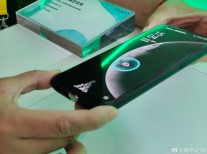 Oppo Air Charging can transfer power at a distance
Oppo has multiple patents and a functioning prototype, though currently there are no plans to bring this to retail.
Related
Oh, then I must have imagined it. Silly me. thank you, have a nice day.
Anonymous
25 Aug 2021
gm%
My Poco X3 with 33W never got hot even in summers. It's way cooler than my older phone with 10W-18W charging
Anonymous
25 Aug 2021
gm%
And all the new features on iOS are straight up copied from Android. Apple is following all these chinese manufacturers. Shameless company has no originality of its own
Popular articles
Popular devices
Electric Vehicles