Oppo and vivo announce Dual Wi-Fi for their flagships
Yordan, 18 July 2019
Two BBK Electronics smartphone brands introduced Dual Wi-Fi today - we are talking about Oppo and vivo. The feature allows your phone to connect to two wireless networks simultaneously to get better bandwidth and stability in case one of them fails.
The ColorOS account on Weibo posted a neat 40-second video, showing the Oppo Reno 10x Zoom connecting to one 2.4 GHz and a secondary 5 GHz network, ramping up download speed up to 322%, while page loading speed increases by 44.5%, compared with regular Wi-Fi connectivity.
In the meantime, vivo went one step further - demoed on two iQOO phones, the Dual Wi-Fi service selected which network is faster and automatically uses it for faster app download and lower latency while in a game. There is also the faster webpage loading, but once again - one of the networks is 2.4 GHz, the other is 5 GHz.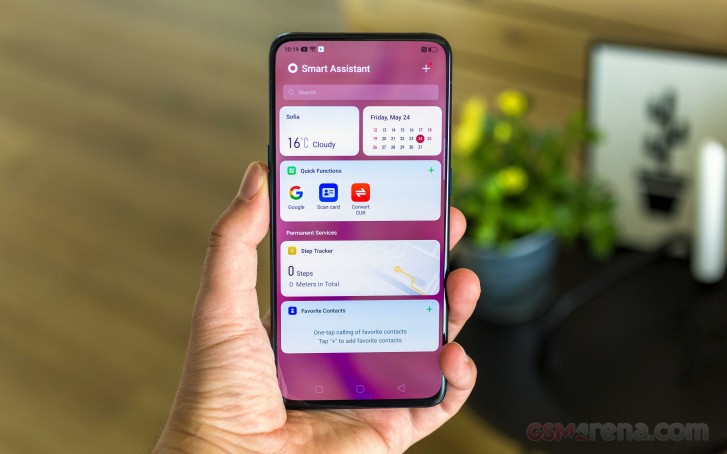 Related
It's not hacking your neighbours WiFi. All virgin routers are 2.4 and 5 GHz but you can't jump from one to the other unless you go into your WiFi and select the one your not using. These phones connect to both automatically so you don'...
The chin looks a little small to be the Nex S. Might be the Oppo Reno 10x or the Vivo x27 Pro
This feature what I waiting for long! Now I can connect two wifi at the same time for better speed. Specially for connecting to internet cafe that provide 2.4GHz and 5GHz. For you that said it was useless, well maybe you never know the speed differe...
Popular articles
Popular devices
Electric Vehicles