Pokemon Go gets an update, adds daily bonuses
07 November 2016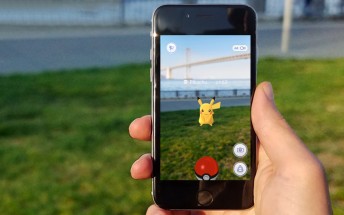 Niantic released an update for the still popular Pokemon Go game. It brings new bonuses to the players playing each day, as well as weekly rewards. There are also some long-awaited gym changes and bug fixes.
Here is the complete changelog:
You'll earn bonuses for the first Pokémon catch and PokéStop visit each day. You'll receive a larger bonus when you do this seven days in a row.
When you defeat the Gym Leader at a rival Gym, there will be a brief period of time where only you will be able to place a Pokémon in the open Gym.
The amount of Prestige a rival Gym loses when you defeat a regular Gym member has increased. The amount of Prestige gained by training at a friendly Gym has been lowered.
Minor text fixes
The daily bonuses are indeed rewarding, but they are also salvaging the plumbing Pokemon Go popularity. Maybe they can help the game stabilize its shrinking player base for a while.
The update should be available for download any moment now in the App Store and Play Store, if not already.
Related