Pre-orders for 128GB BlackBerry Key2 are now live in China
Himanshu, 16 June 2018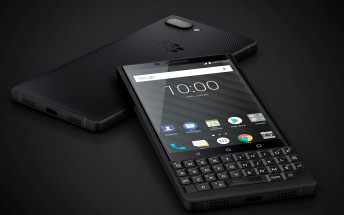 The BlackBerry Key2 model with 128GB storage is now available to pre-order in China. Retailer Jingdong is accepting pre-orders for the phone, and has attached a price tag of CNY 4,499 to it, which currently translates to $700.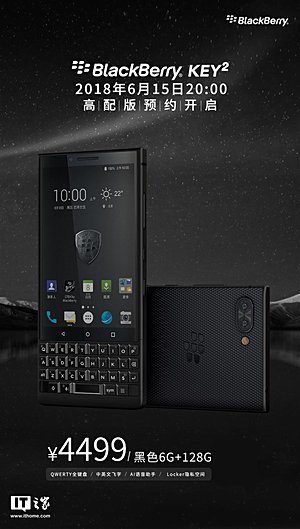 For comparison, the 64GB model costs CNY 3,999 ($620) at the moment. Pre-orders for the 128GB model went live yesterday, and sales will begin June 18 (Monday).
Just in case you aren't aware, the handset is also available to pre-order in the UK and UAE.
Related
True. Perhaps it's because their are a lot of people in the Chinese market, and so even if they sell 5,000 devices to a specific region like say Hong Kong, it would be considered a win. They really only want to sell 1 million devices and China might ...
While it definitely is a marketing tool, there are some aspects of security that would make a BB more safer than ANY other mainstream Android device. 1. BlackBerry's version of Android cannot be rooted or tampered with. If the OS's core modules...
To all who are complaining about the price. Guys, just wait a few months until price drops. Problem solved. Given that you really want to buy it and not just rant because it's a Blackberry. Get over your Stockholm syndrome. ^^