Qualcomm announces Snapdragon G-series platform for handheld gaming consoles
Michail, 24 August 2023
Qualcomm formally introduced its three-tier G-series chipsets designed for portable gaming consoles. The Snapdragon G1 Gen 1 is built for fanless game streaming handhelds with claims of over 10 hours of battery life. It features an eight-core Kryo CPU and Adreno A11 GPU alongside Wi-Fi 5 connectivity and Bluetooth 5.0. The chipset supports up to 720p display resolutions at 60 fps.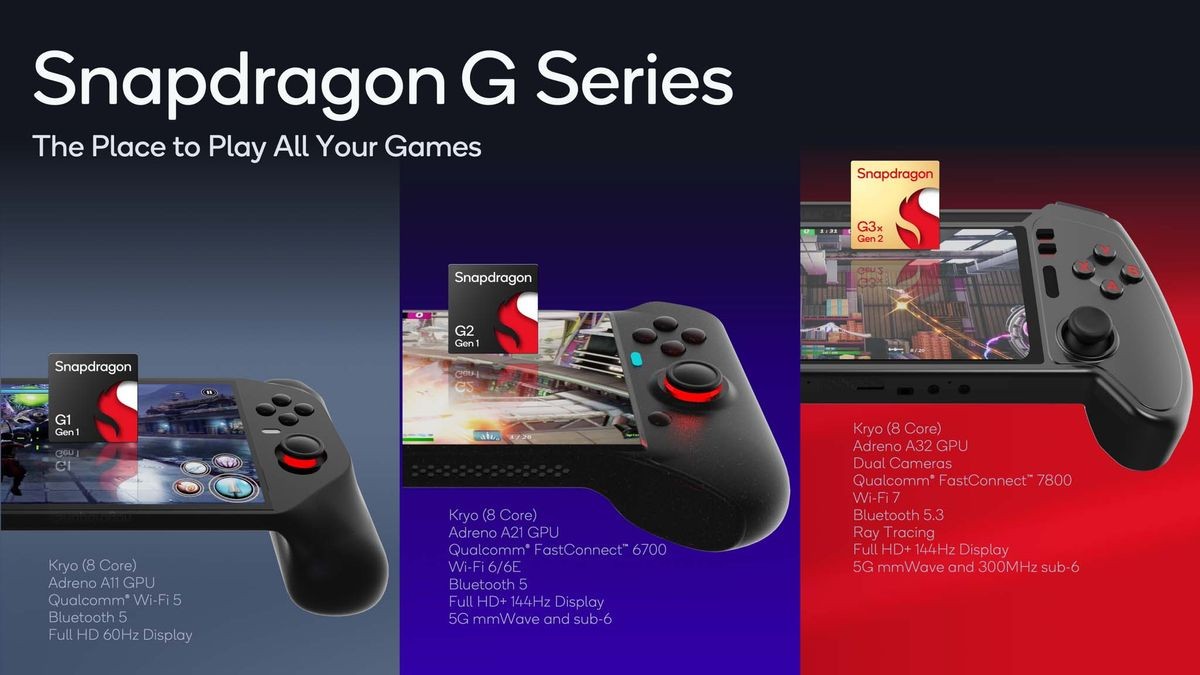 Snapdragon G2 Gen1 will power handhelds meant for mobile and cloud gaming with the same eight-core Kryo CPU and a more powerful Adreno A21 GPU. The G2 series also gains Wi-Fi 6/6E and 5G connectivity thanks to the Snapdragon X62 5G modem. The chip supports FHD+ displays at up to 144 fps.
The Snapdragon G3x Gen1 which already powers the Razer Edge 5G is also getting updated with the new Snapdragon G3x Gen 2. The new top-end chipset from the G-series will power flagship handhelds aiming to deliver PC-level gaming on the go. G3x Gen 2 features an eight-core Kryo CPU which is over 30% faster than its predecessor. The chip also features a new Adreno A32 GPU which promises 2x the performance of its predecessor.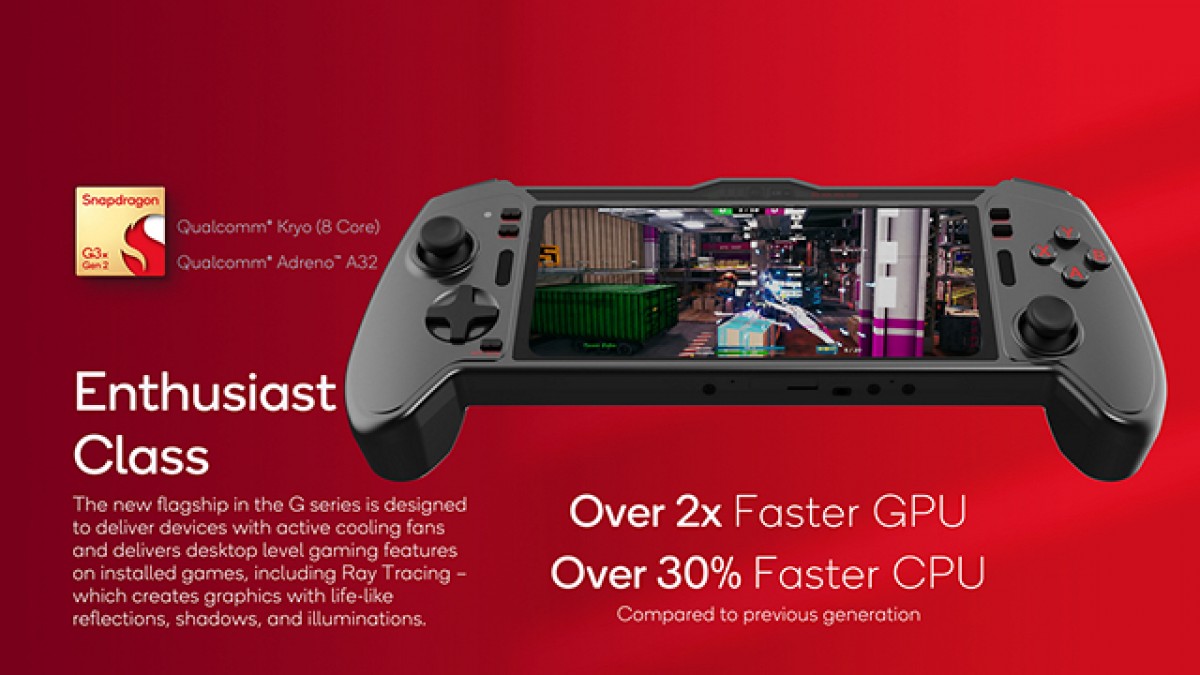 Snapdragon G3x Gen 2 supports ray tracing, Wi-Fi 7 and 5G connectivity. The chip can handle up to FHD+ displays at up to 144 fps and Qualcomm is boasting PCIe Gen 4 SSD and stereo haptics support.
AyaNeo, Huaqin, Inventec, Thundercomm and other gaming handheld companies are partnering with Qualcomm to bring new devices powered by the Snapdragon G-series chipsets later this year.
Related
Dead by daylight. Soul knight. Vampire survivor. Simulacra* (either one). Among us. Call of duty. Standoff 2 if you want a cs go kind of game. Card thief. Evil apples. Stardew valley*. Rocket league sideswipe. Lapse (either one). Stick fight. Minecra...
Give the list then. It's really true that very little games for this simple criteria which otherwise would have been easily done with for PC or console games.
Paid games were a failed model on mobile. That's why we can't even have last gen experiences on mobile.
Popular articles
Popular devices
Electric Vehicles