Realme X50 5G will support simultaneous 5G and Wi-Fi connection for better speed and stability
Victor, 18 December 2019
Realme's latest batch of teasers regarding the X50 offers up a bit of extra info on how the handset will handle 5G connectivity. In fact, it is most likely a reflection of how the X52 modem inside the Snapdragon 765G works, making the info important for many future devices rocking the same Qualcomm chipset.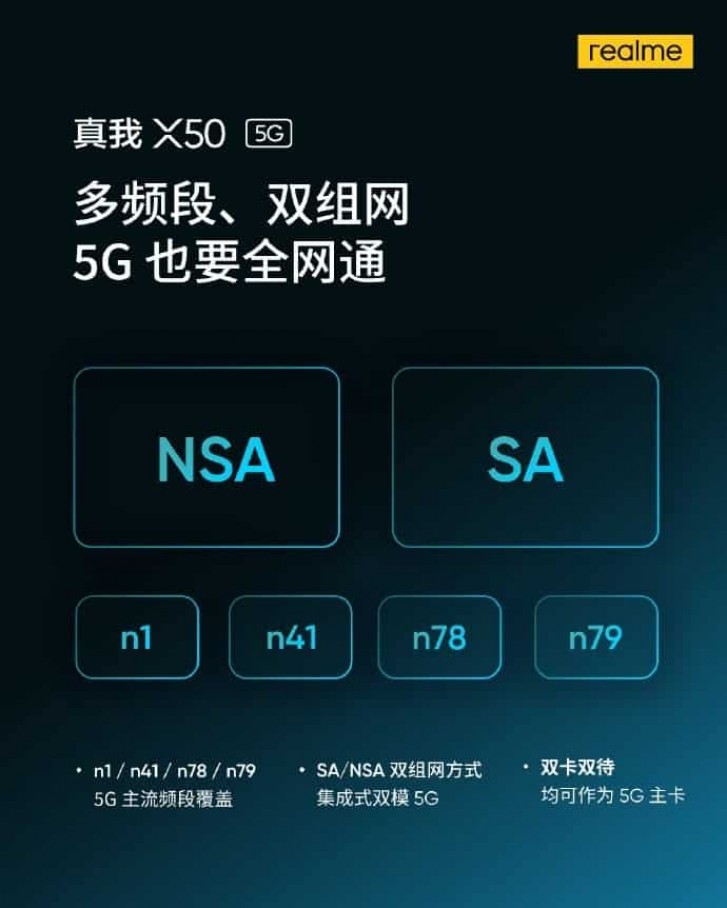 Apparently, the X52 and Snapdragon 765G will be able to connect to both a 5G network and Wi-Fi simultaneously. This technology is already present on a decent number of smartphones that can sustain concurrent 4G and Wi-Fi connections. It is encouraging to hear that the feature is transferable to 5G. It has clear benefits for connection stability, as well as speed improvement, in some cases.
In fact, despite all the 5G hype regarding ludicrous speeds and instant response times, certain aspects of 5G and especially mmWave have intrinsic issues with connection stability. Antennas are not only extremely sophisticated, but can also be easily obstructed in some cases, making an instant Wi-Fi fall-back potentially even more important than it is now.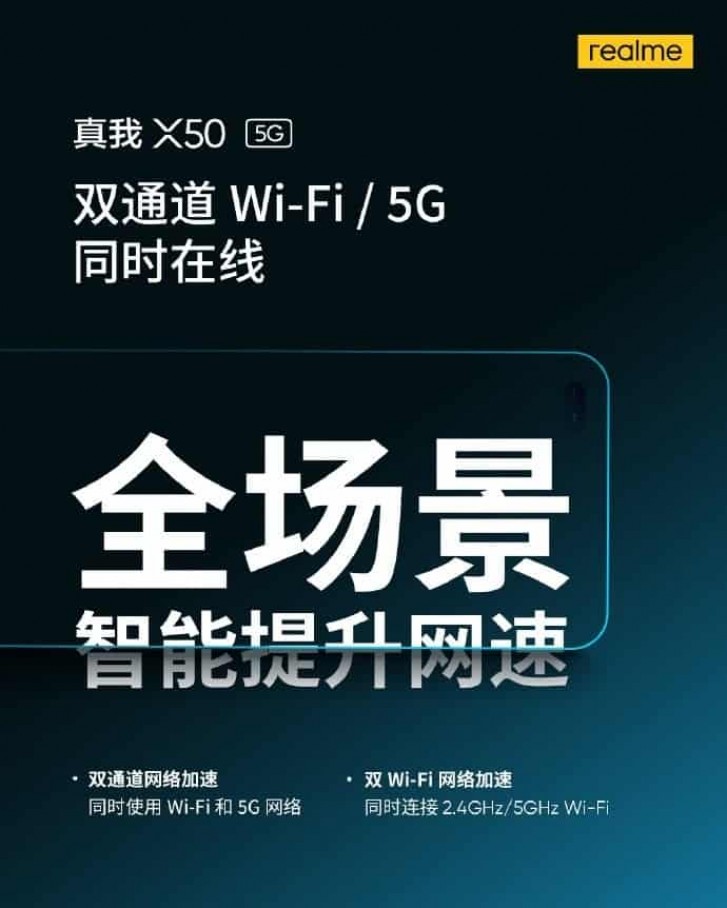 Aside from a simultaneous 5G and Wi-Fi connection, the Realme X50/Snapdragon 765G will also be able to connect to a 2.4GHz and a 5GHz Wi-Fi network simultaneously.
As for the X52 modem inside the Snapdragon 765G, it is also capable of connecting to both standalone (SA) and non-standalone (NSA) networks and supports sub-6 GHz and mmWave, although the latter's antenna design requirements will mean it's not going to make it to many phones.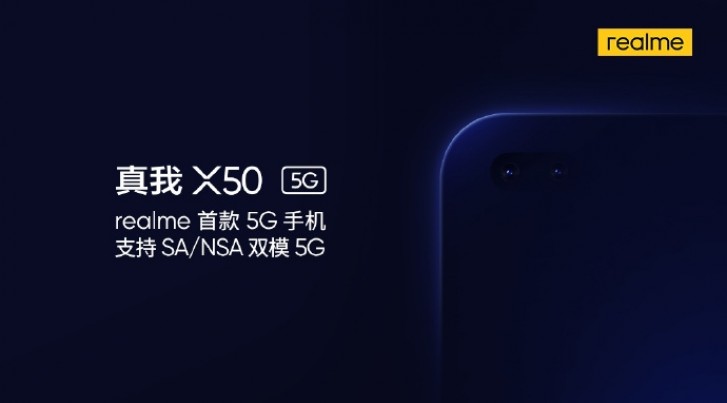 The Snapdragon 765G is shaping up to be a truly versatile chipset, connection-wise. We can't wait to see it in action in the Realme X50, which is right around the corner. Apparently before January 25. The intriguing handset is also said to have a 120Hz display and a dual-selfie camera setup.
Related
Nothing yet. Be the first to comment.
Popular articles
Popular devices
Electric Vehicles