Red Sony Xperia XZ Premium comes to Europe
Vlad, 27 October 2017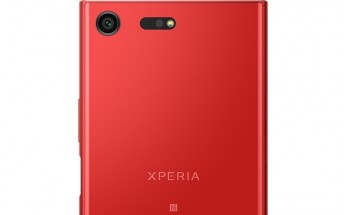 The red color version of Sony's Xperia XZ Premium leaked back in May, but only launched earlier this month. At first it was only out in the company's home of Japan, but then we spotted it in Malaysia as well.
Today the red XZ Premium has arrived in Europe too. It's not yet in stock, but you can already order one if you are in Germany. All you need to do is go to Sony's official online store and pick the red hue for the smartphone. At the moment, it's said to become available in four days, which depending on how you count (if they're working days or not) means the red model should be in stock either on October 31 or in early November.
The red XZ Premium will set you back €699. That's the exact same price that the other color variants are going for, so you will not be paying more for your love of all things red. And obviously the specs are the same for all XZ Premium hues across the board too.
If you buy it in red, you'll get the same 5.46" 4K display, Snapdragon 835 chipset, 4GB of RAM, 19 MP main camera, 13 MP front-facing snapper, and 3,230 mAh battery. It runs Android 7.1 Nougat out of the box, but the update to Oreo has already been released, so that could be waiting when you first power on the device.
Related
And..... Start counting the months that takes Samsung to copy the colour for a special edition. Sony should have kept making the special red edition for all their products, but even that idea was stolen by the other "big one" and, they charge extra f...
this garbage kicks ass in the garbage of xamxung and apple