Windows 10 is here, free as promised
Victor, 29 July, 2015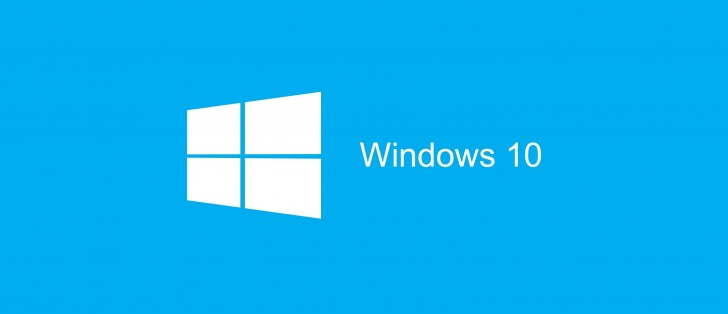 The wait is finally over and as promised today is the day Windows 10 finally rolls out to eligible PC's. Chances are that like most Windows users you are in line to receive the next big OS version which is free of charge!
If you are on a Windows 7 or 8.1 PC just look in the bottom right corner and it will most likely it will all come back to you. Yes, that little update notification logo has been sitting there for quite some time now but today the rollout finally started. And if you opt to update in the next year or so, then Windows 10 is absolutely free.
The upgrade is already available in 190 countries, but it's a staged rollout so it might not get automatically downloaded to your machine yet. However, there is a little trick you could do to force the update.
You didn't hear it from us, but you might want to:
1. Run Windows Update, and make sure you are set to receive updates automatically.
2. Navigate to C:\Windows\SoftwareDistribution\Download and delete everything inside (Hey, nobody said it wouldn't take some courage)
3. Run a command prompt in administrator mode and type wuauclt.exe /updatenow
We tried this to successfully speed things up, but proceed at your own risk. And if you're not really feeling that adventurous, you could simply patiently wait your turn as well. Microsoft also provides an easy tool for creating an install DVD or USB, available here. And if you still need some incentive to update, then let us briefly reiterate some of the improvement Microsoft has packed into Windows 10.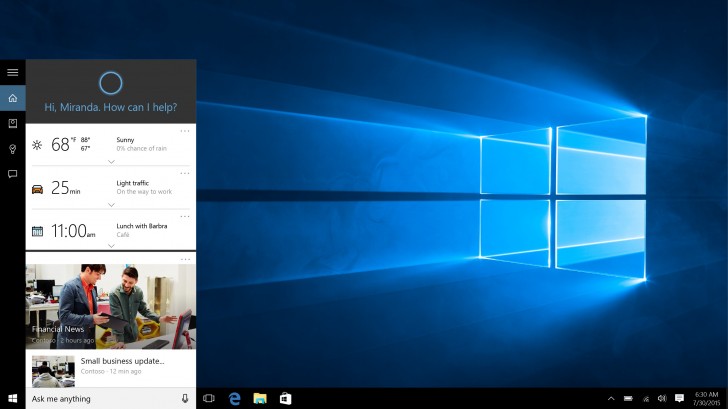 A promise has been made for an unparalleled level of security and backward compatibility with both software and hardware and seeing how Window 10 is lighter on resources, it should run even better than your current OS. The new Windows experience is optimized for any screen and device. Gestures and touch controls have been improved and the interface should look nicely scale to almost any screen, resolution and form factor.
Among the biggest novelties in Windows 10 are Microsoft's new Edge browser, multiple desktop environments, a unified notification center and tight integration of Skype, Microsoft Office and Cortana into the system. The quirky assistant now has a new home on the PC and promises to become a close and personal buddy of yours across all of your devices. Bear in mind, however, that Cortana won't be initially available in all regions, so you might have to wait a bit to get acquainted.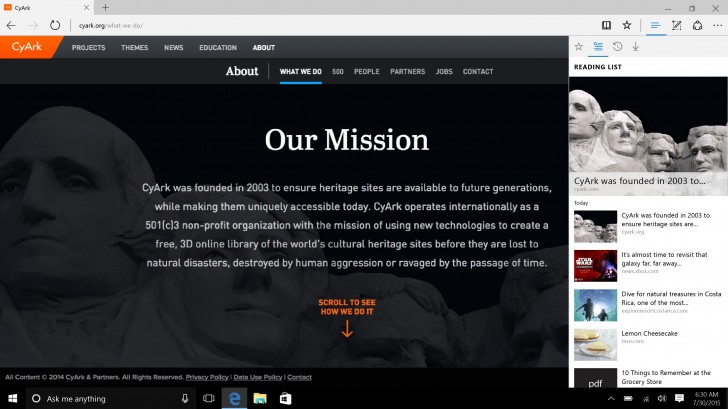 As for the mobile version of Windows 10 - it is too early to say when we can expect to see a mass update. However, if you install Windows 10 on your PC, there is the new Phone Companion platform to explore, which will take you through the steps required to seamlessly sync your iPhone, Lumia or Android phone to Windows 10. This, of course also means getting Cortana on your handset, which happens to work surprisingly well on Android.
Last, but not least, if you are feeling as excited about Windows 10 as Microsoft is, you can partake in the festivities. They are also for a good cause. Just use the #UpgradeYourWorld hash tag to vote for your favorite global charity and tell Microsoft where to focus its support and efforts. You can check this link for more information on the initiative.
Related
Try searching the issue on the net, but you might need to turn off your computer, although that can be dangerous to do during an update
was that was a joke ? computer works on only 3 platforms linux, ios & windows. linux is not friendly for maximun customers as it is based on codings ios is way too expensive windows is friendly and is available on reason rate dependin...
Oh didn't know windows still exists . I thought they had stopped making it !
Popular articles
Popular devices