Report: Apple begins testing folding iPhone for possible release in 2022
Enrique, 17 November 2020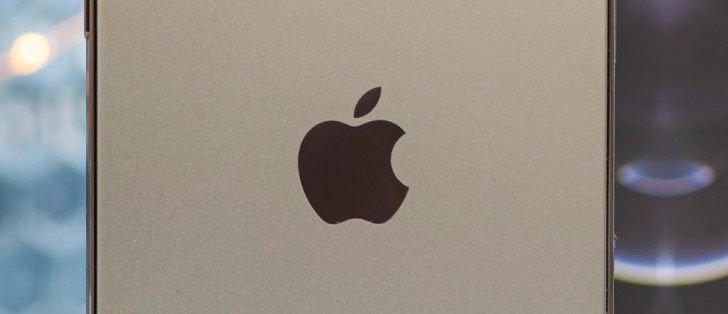 Ever since Samsung developed and marketed the Galaxy Fold, speculation had sparked that Apple was working on a folding iPhone competitor. We've already seen Apple snag a few folding device patents (1,2,3) but patents alone don't signify that a product will come as a result. A new report from Economic Daily claims that Apple is being sent samples of folding phones from its Chinese suppliers including Foxconn and New Nikko.
Apple is reportedly evaluating whether to use OLED or microLED displays for a folding device. The decision will drastically change the folding device's manufacturing processes as microLED is a newly emerging display technology offering higher brightness, saturation, and power efficiency.
Until then, Apple is said to be entering the testing phase of devices with folding screens, specifically the screens and hinges. Samsung is reportedly providing the display, according to the supply chain, and hinges will come mostly from New Nikko and will be assembled by Foxconn.
The industry believes that [since] Hon Hai (Foxconn) has long been the largest iPhone foundry, it should be "no [surprise]" to become the most important assembly plant for Apple's first folding mobile phone.
The hinges will reportedly be tested for more than 100,000 actuations and New Nikkon, the same company that Apple has worked closely with to produce hinges for MacBooks, will be manufacturing these hinges for a folding iPhone.
In the past, the number of folding tests for laptop bearings was about 20,000 to 30,000, and for better specifications, it was up to 50,000. However, testing of mobile phones requires more than 100,000 times, and the specifications are more stringent. It is generally expected that the first foldable iPhone will use bearings, and rely on the research and development energy of Taiwanese manufacturers such as Nippon Nippon, which has a high degree of cooperation with Apple in the notebook business in the past.
Apple is reportedly aiming at a September 2022 launch for a new folding iPhone. Don't take this time frame to heart, since early reports projected that Apple would have a folding phone ready by this year.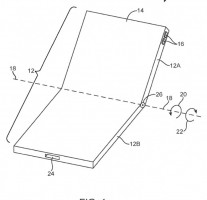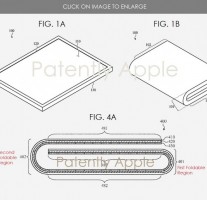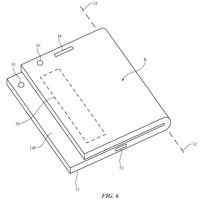 Apple's previously filed folding device patents
It's too early to narrow down the kind of form factor that Apple will go with. We've seen patents that depict a clam-shell flip phone form factor with the likes of the Galaxy Z Flip or the new Moto Razr Phone, and we've seen another patent with two folds in the screen that, when folded, reduces the device to a compact size. Meanwhile, another patent showed a device with two individual displays.
Related
It's more wider than the mega series phones from Samsung a few years back. Not everybody wears triple sized fat pants like you. I am in way better shape than a lard a$$ like you. You are the anonymous guy who goes by scq?? Wily20.... And scq...
Anonymous
18 Nov 2020
Scq
Don't know about you, but i would take thinner and wider product inside my pocket any day over narrower very thick product. You know that's why our smarphones these days are quite thin. Biggest problem with foldables are that they are REALL...
Anonymous
18 Nov 2020
gqv
A phone which is 93.3 mm wide is Pocketable? Sure thing buddy
Popular articles
Popular devices
Electric Vehicles