Apple foldable display patent showcases multiple interesting designs
Victor, 16 February 2019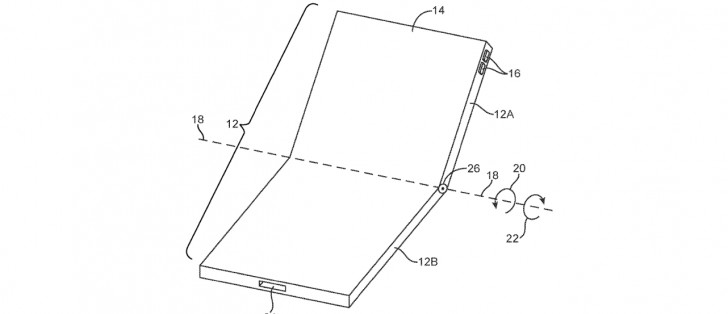 Foldable display tech is quickly and surely shaping up as the most explosive tech "hot topic" of 2019. Everybody who's anybody and their uncle seems to be working on a concept right now. And while the tech clearly still has its limitations, as evidenced by the first actual, even if obscure, devices we have seen out of the gate, the hype is very much there and growing rapidly.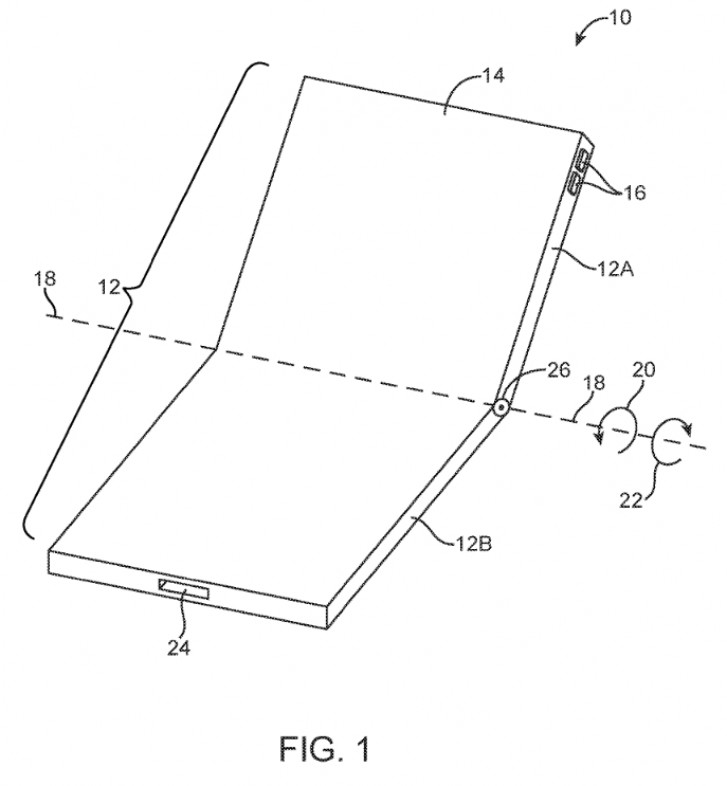 MWC 2019 will surely fuel that even further with players like Samsung, Huawei, LG and Xiaomi expected to touch on the topic in some way and perhaps even show off devices. Meanwhile Cupertino seems to be taking its time assessing the situation. As per previous rumors and industry-insider comments, Apple is planning its first foldable display device for 2020. Allegedly complete with a "different approach".
Well, "innie vs outie" folding, like many have suggested, apparently doesn't even begin to cover all that Apple is currently experimenting with. A very recent patent filing, or rather continuation of an original document from 2011, later updated in 2016, now features a sea of intriguing diagrams. These pretty much go through every possible way a foldable display could be mounted on a device and made to work mechanically.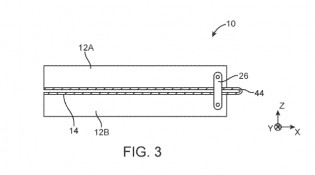 Apple foldable design concepts
Some are clearly simpler than others - just take two parts, hinge them together and slap a foldable display on one side. That does, however, leave the question of where the excess "display" would end up once the device is fully closed. The first couple of pictures show an overly-ambitious design, since current foldable panel tech can't come close to such extreme angle and small diameter bends.
What you're a lot more likely to end up with is a slightly awkward loop, much like the one on figure 9. Instantly invoking associations with Microsoft surface devices. But just because you might have to accommodate the bend to work within the limits of current tech, doesn't necessarily mean you have to end up with an awkwardly-closing device.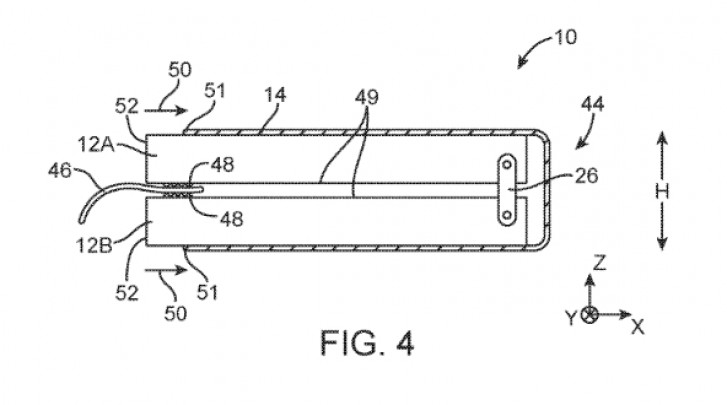 Having the display wrap around the outside of the rest of the device is one obvious solution. It seems to be the approach most early adopters among device manufacturers are currently gravitating towards.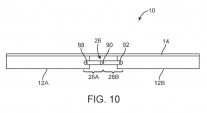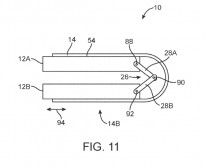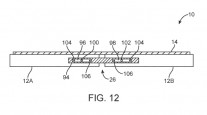 Apple foldable design concepts
This is where the hinge design starts to really come into play. You can actually achieve pretty interesting component positioning via a multi-link assembly.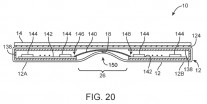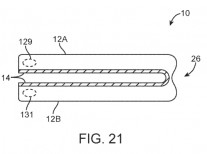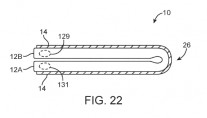 Apple foldable design concepts
Then there is the even more intriguing possibility of using various thickness and flexibility linking joints. This is where material choice and curvature really come into play.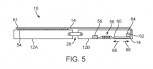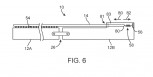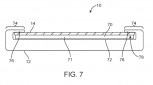 Apple foldable design concepts
And who says a device has to be symmetrical anyway. Apple's drawing seems to feature quite a few "roll-up" and tension-based designs for either holding a panel in place or displacing it in a controlled manner, be it slide or roll.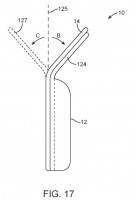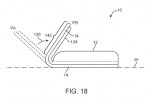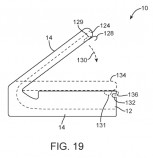 Apple foldable design concepts
And it is worth noting that Cupertino is not limiting itself to two display segments at all. Some designs clearly show three portions.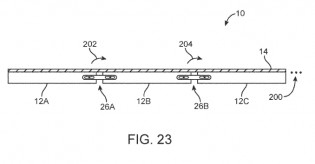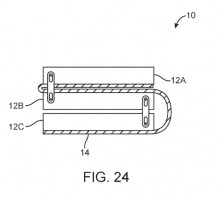 Apple foldable design concepts
An arrangement like this could obviously find good use outside the realm of smartphones and perhaps be at the core of a future iPad or MacBook chassis. Who knows.
One thing is for sure though, the days of stagnant boring and repetitive design seem to be quickly drawing to an end. For better or for worse, that is.
Related
Yeyyy iphone going to invent foldable phones... A tiny news for Android world but amazing great ultimate ground breaking changing for apples. As simple seen... They just copying and borrowing android again...
I hope it is the best folding phone and don't forget battery
please kindly be quiet about copying. Nowadays whoever comes up with another phone is copying. Every phones look the same, a screen and a bar.. so who copied who? who are you to say who copied who? the first phone in 1973 had number pads and for deca...
Popular articles
Popular devices
Electric Vehicles