Sample photos taken with the Google Pixel 3 Lite leak
Enrique, 20 November 2018
Last week, a leak came from Russian blog Rozetked showing us images of the supposed Google device "Sargo" dubbed the "Google Pixel 3 Lite". The device in question looks like a lower-end version of the Pixel 2 with a taller display and a headphone jack.
A new leak from the same Russian blog shows us several samples that were allegedly shot using the Google Sargo hardware. The shots were taken in and outdoors and the samples look promising. Sure, the hardware being used it likely a prototype without all the final camera features and tweaking that will be included on the final product.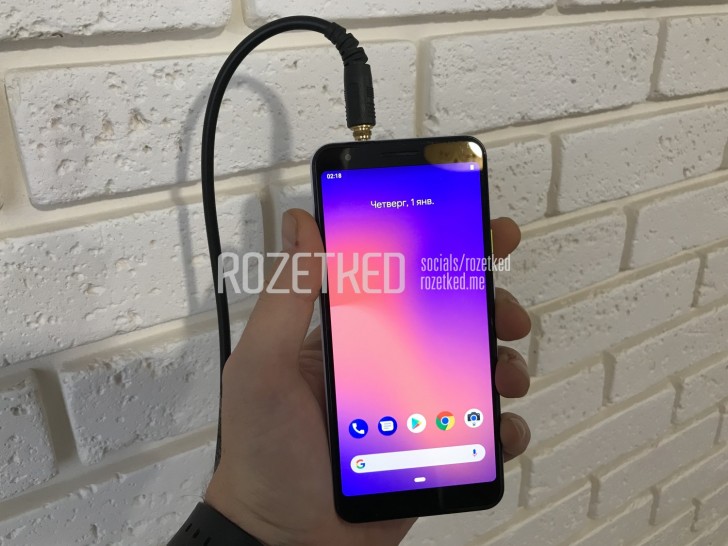 These shots do look promising, particularly the one with the fruit on the table. There you can see all the details in what looks to be a poorly lit dining room, this image is also well exposed. The other outdoor shots were taken in a heavy overcast, which is difficult for cameras to expose for.
We wish we could see more details in the shadowy parts of the outdoor shots. Finally, the picture of the road and trees has a widescreen aspect ratio, which could mean it was a still taken from 4K footage.
The phone apparently has a 12MP main camera and an 8MP front camera, just like the Google Pixel 3 and 3 XL. Of course, we're wondering if this supposed mid-range phone will take photos just as well as the Google Pixel 3 duo. I'd love to see some bright daylight photos before making the conclusion that this camera will shoot like the Pixel 3. The original post calls you to compare the first Pixel 3 XL photo samples that were leaked, but given the drastically different lighting, there's not really a point of comparison.
In any case, this would be a special release for Google since it's not yet released a mid-range Pixel smartphone before. The report also claims this device will retail for between $400 and $500. We'll be keeping an eye out for more Pixel news.
Related
I mean, it helps the buying decision
Anonymous
21 Nov 2018
n0S
Sorry I meant to reply to you, not to "Nrj"
Anonymous
21 Nov 2018
n0S
So: - Stock Android + fast updates - Best camera - Headphone jack - Snapdragon 670 - 32GB+ storage with no SD - 4GB RAM - LCD screen with bezels - 2016 screen-to-body ratio and overall design - Plastic materials - $400-500 Me...
Popular articles
Popular devices
Electric Vehicles