Samsung starts producing 6GB RAM chips for smartphones
Vince, 09 September, 2015
With more and more smartphones now launching with 4GB of RAM, it's time to look forward and catch a glimpse of the future. Thanks to Samsung, it's now in sight, as the company has started mass producing the industry's first 6GB mobile DRAM chips.
Based on the company's 20-nanometer technology, the new high capacity mobile RAM consumes 20% less energy compared to the preceding 20-nanometer based 8Gb LPPDDR4. It's also 30% faster reaching a read speed of 4.2Gbps.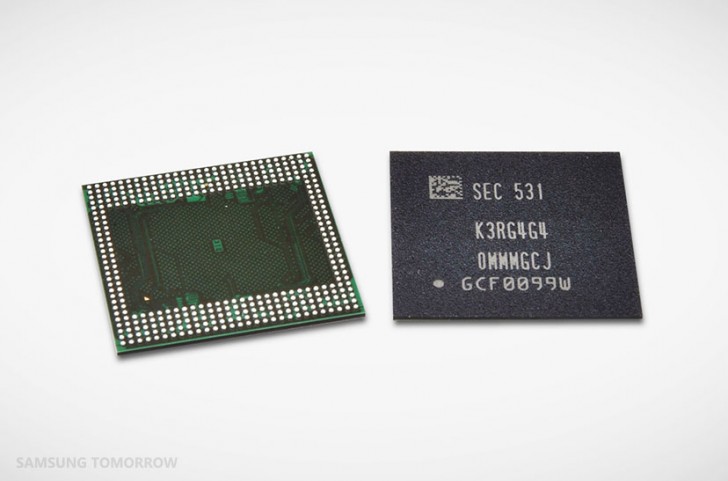 Samsung says the new 12Gb mobile DRAM modules that form the 6GB package fit into the same space as the 3GB LPDDR4 packages, which is great news for phone manufacturers.
Samsung also expects that due to the exceptional benefits of its LPDDR4 mobile memory, application areas will expand beyond smartphones and tablets to include ultra-slim PCs, digital appliances and automotive devices, in the coming years.
Related
Touchwiz is light but the feature-rich version for flagship is heavy and need more ram.
Samsung failed to develop a silky skin. He develop a new OS tizen to compete Google Android but failed again... Made Exynos processor to complete Qualcomm but again failed.. Made high performance SD card bt Failed. Now this time another effort to pat...
hey, if samsung's touchwiz is very light, why build 6gb ram to run their devices??
Popular articles
Popular devices