Samsung finally allows you to disable the Bixby key
18 September 2017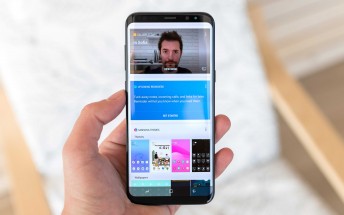 When Samsung announced the Galaxy S8 flagship, they came with a dedicated button for a new in-house assistant named Bixby. That however didn't go well with those, who didn't want to use the virtual assistant and only got bothered when they accidentally pressed the key.
Now, almost a month after making the digital service available worldwide, Samsung decided to allow Galaxy S8, Galaxy S8+ and Galaxy Note8 owners to turn off the dedicated key for it.
According to sources, the latest Bixby update adds a toggle that turns off the dedicated key. That way any accidental presses will not launch the AI service, and it will be available only through swiping left on the home screen.
You can also still summon the assistant with "Hello Bixby" and make it try to recognize objects, give you weather updates and traffic reports. .
Related