Samsung Galaxy Buds review
Yordan, 10 March 2019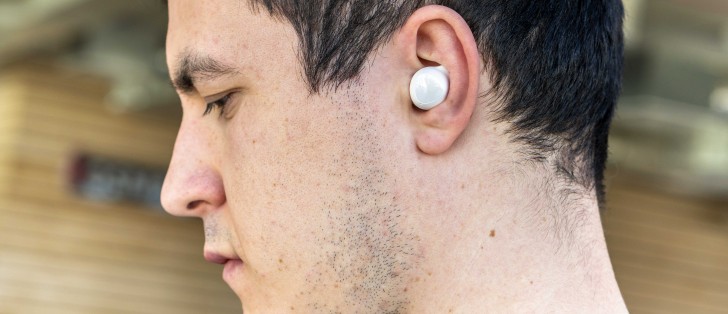 I've been using the Samsung IconX (2018) since they came out in late 2017. They had some drawbacks, which kinda got on my nerves so I really hoped the next generation would be able to address those. Now the Galaxy Buds are out and shipping with Galaxy S10 early pre-orders and I am here to tell you Samsung fixed a lot, but not quite everything.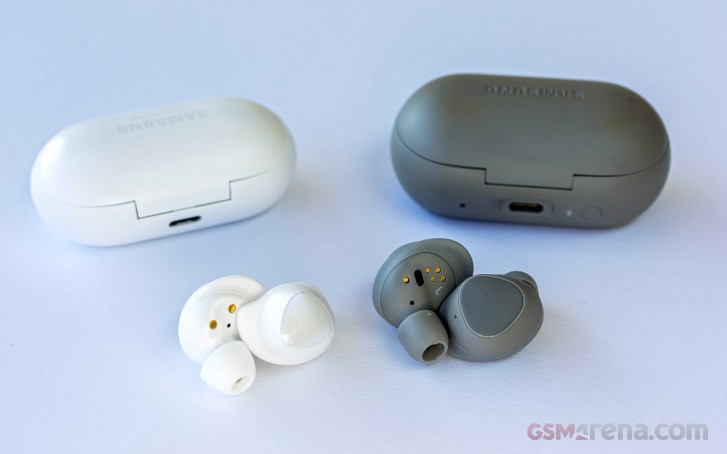 Galaxy Buds vs IconX (2018)
The White earbuds look marvelous - they share the finish with the Prism White color of the Galaxy S10 flagships. While the IconX (2018) case was bulky, heavy and with a physical open/close button, now the Buds have magical magnets doing all the opening and closing. The case is about 30% smaller and lighter, making it compact enough.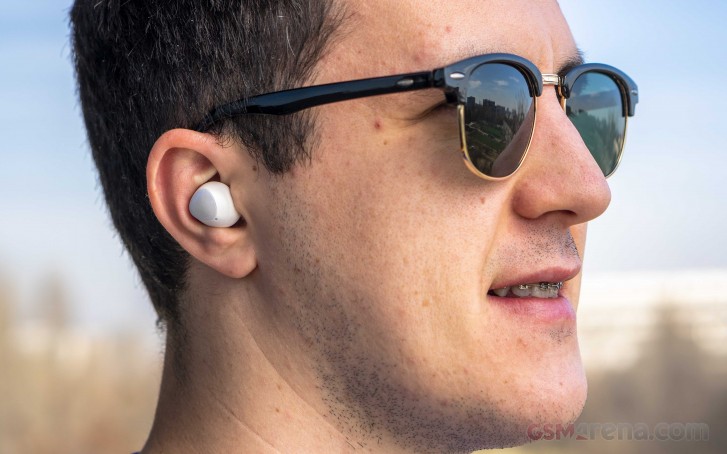 The retail box contains three types of rims for the earbuds. I specifically say types, because they are not sizes - there are three different shapes rather that aim to ensure a perfect fit to your outer ears. They snap pretty easily, so be careful when you apply them, but this shouldn't be an issue if you don't swap them often (and why would you).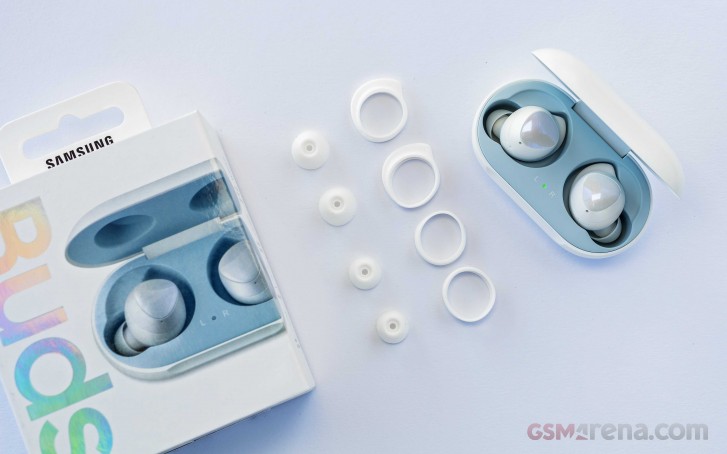 The actual Galaxy Buds are much lighter than their predecessors, but part of the improvement was achieved by axing some sensors and features. The personal coach is gone, the swipe gestures for volume up/down are also no longer supported and hold to turn on/off ambient sound is changed. If you want to hear what is happening around, you have to hold a finger on the sensor. The same can be used to raise or lower the volume, but naturally, you can't have them both on the same earbud.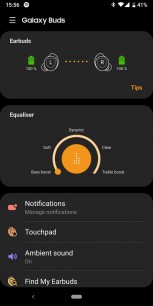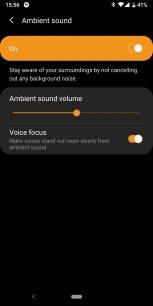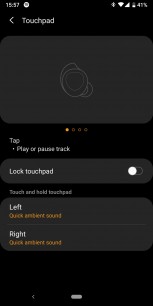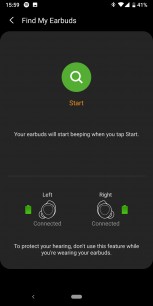 Screenshots of Galaxy Wear app
Samsung clearly made the Galaxy Buds to listen music all day. The company delivered the promise of six-hour battery life and the buds do not become very uncomfortable. And the AKG-tuned sound is nice. Listening to music could be a pleasure.
And here comes the big BUT. If you are an audiophile, you wouldn't wait for six hours to decide you don't want to pay $130 for them. The bass is non-existent. If you are a fan of hip-hop, prepare for a loud squeaky Kendrick Lamar that no equalizer can fix.
It was always to be expected - you can't have a massive bass booster in such a tiny wearable. You can go for software enhancements, but good bass just requires more volume.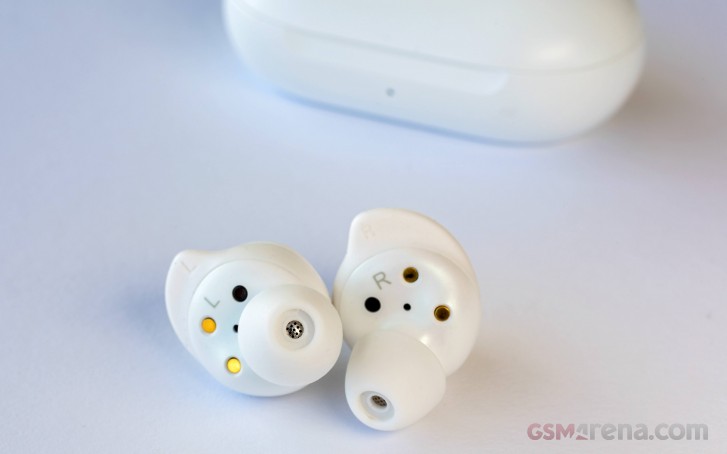 You'd think Samsung wanting you to have the Galaxy Buds on your ears for a quarter of the day would mean plenty of talking. Well, no. There are four microphones, but for some reason speaking to someone was a terrible experience and I had to hang up, take off the Galaxy Buds, put them in the case (or in the pocket, if you are the adventurous type), and then call again and talk with the smartphone on my ear like some caveman.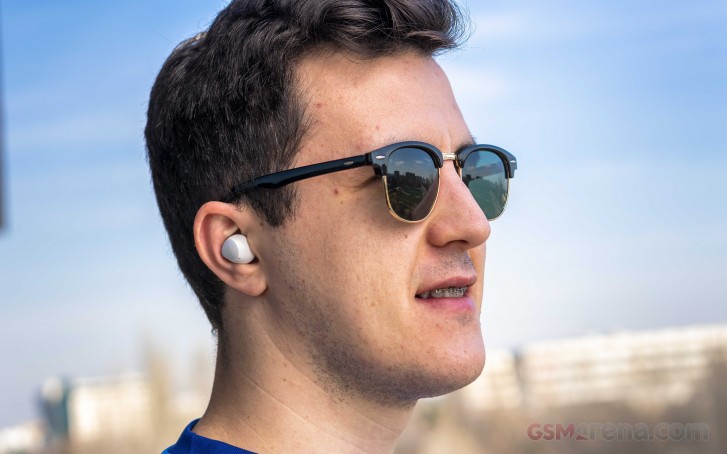 The Galaxy Buds look fancy and would be an amazing gift for those who pre-ordered the Galaxy S10. But I am pretty sure you can find other Bluetooth earbuds that deliver better value for your money.
Related
Anonymous
10 Feb 2020
JL5
any one know how to tell the diffrence between samsung galexy buds and fake ones
I had no bass too when I first set them up, but you have to (1) apply bluetooth volume synchronisation on your phone, which is not set by default. When I did that all of a sudden the music changed from tinny to wide, loud an plenty of bass (2) try th...
Jabra Elite 65T has even WORSE call quality. I actually swapped them because of that.
Popular articles
Popular devices
Electric Vehicles