Samsung Galaxy J6 hitting India on May 22, face unlock and Dolby Atmos confirmed by manual
Ro, 18 May 2018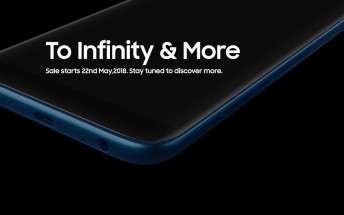 After Samsung made it clear that the Galaxy J6 will land in Europe on May 21, the company also announced its plans to release the device in India on the following day.
From the "Infinity & More" slogan and the marketing pictures, it's safe to conclude that the device will come with a tall Infinity display. Moreover, two more features can be scraped from the user manual - Dolby Atmos audio and face recognition.
While both features don't require any special hardware - both, the Dolby Atmos and face unlock are software-based functionalities - it's good to see that Samsung is also implementing them in the lower-end models as well.
It's believed that the device will be available for purchase shortly after the official announcements and should cost less than the Galaxy A6.
Source 1
|
Source 2
|
Via
Related
If I am CEO of Smartphone brand, Maybe I will listen you haha
Why doesn't my $950 Note 8 have Dolby Atmos ?