Samsung Galaxy Note20 Ultra long-term review
GSMArena Team, 1 February 2021.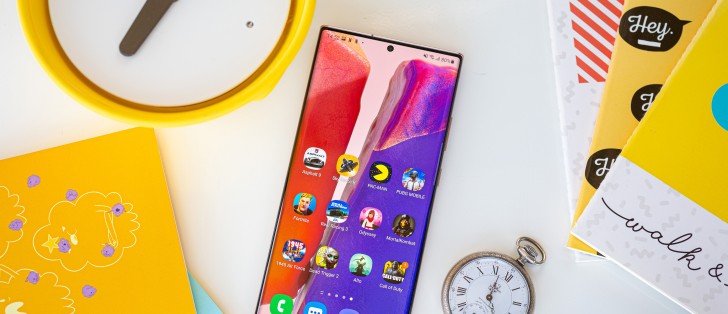 Display
This is one of the best displays ever put in a smartphone, quality-wise. Like the one in the S20 Ultra, however, it falls short in features. We're talking about the fact that you can't get both the maximum resolution and the maximum refresh rate at the same time. Samsung still makes you choose, and this is still entirely unacceptable for a flagship device that costs this much. We were hoping that, like other issues with the S20 Ultra, the Note20 Ultra would fix this, but no, that was pushed to the S21 Ultra.
So 2020 was an entire year of Samsung flagships being outcompeted on this front by some Chinese companies. On the display front. For AMOLED panels. Of which Samsung Display is by far the world's biggest maker. This doesn't make any sense.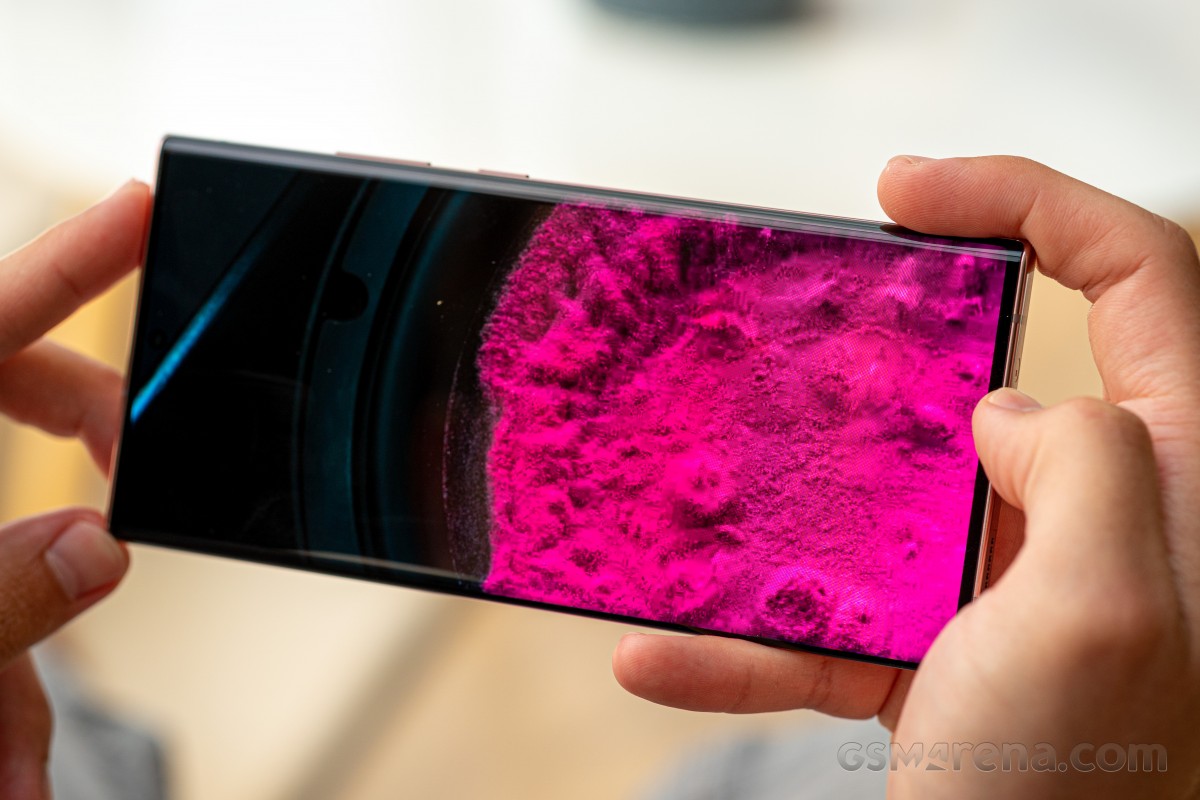 Because we had to pick between QHD and 120 Hz, we obviously chose the latter, as the higher refresh rate makes a much bigger impact in the day to day experience of using the phone. This has meant we had to use one of the most expensive non-folding smartphones ever at a resolution that is essentially extended Full HD, something that $200 phones can also now boast. Yes, we're irked, because this is irksome. Although, in fairness, FHD+ is the default resolution setting (still, for some reason), and we don't know how many 'non-techies' would ever change that.
Technically it's not 120 Hz all the time, the setting is Adaptive, and will boost refresh rate up and down based on what you're doing. In practice, this works well enough that you won't see any huge glaring issues anywhere, and we're assuming some battery is being saved by not going to 120 Hz all the time.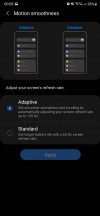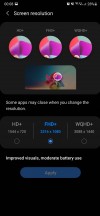 Motion smoothness and resolution
Before we get to how amazing the quality of this panel is, let's address the curves. Yes, there are curves, but somehow accidental touches are much less of an issue on this phone than they are on the S20 Ultra. Perhaps the slightly different curvature radius is to thank for this unexpectedly good development, but where the S20 Ultra was bordering on insanely annoying with its accidental touch issues, the Note20 Ultra is well within the realm of 'something you can get over even if it does happen from time to time'.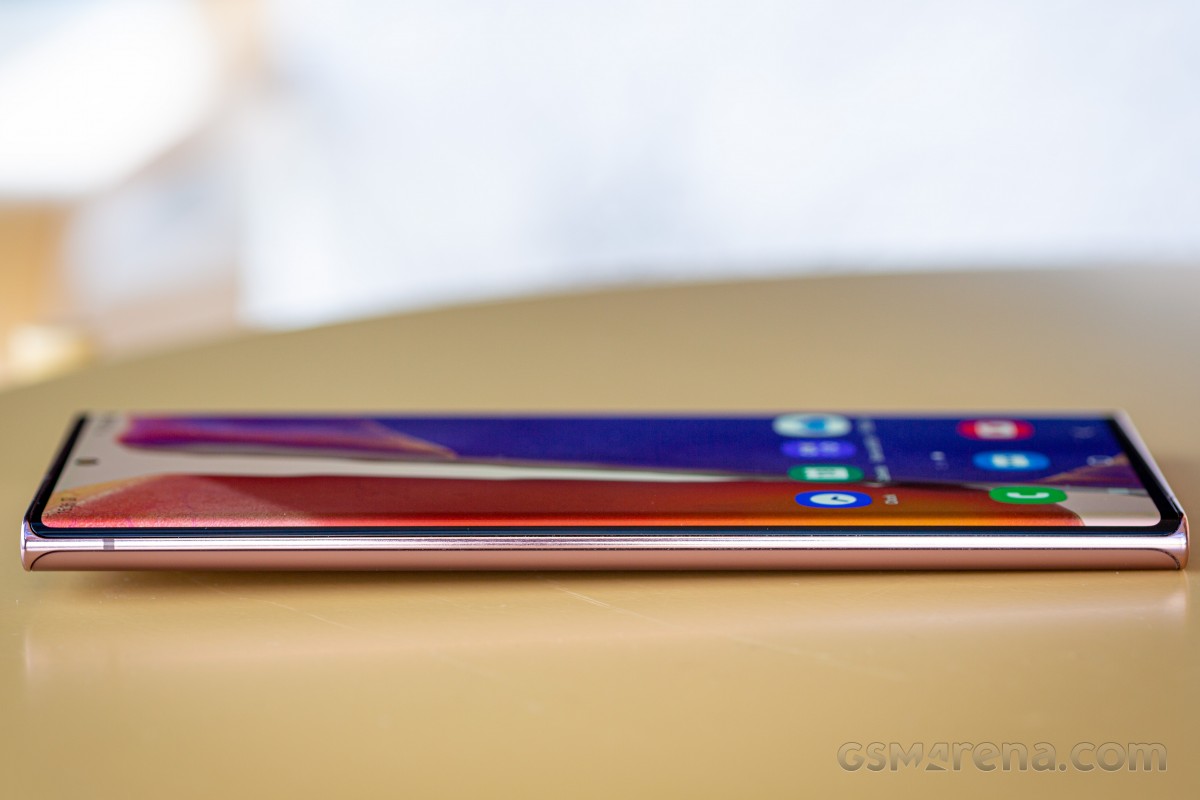 In fact, we don't remember another Samsung flagship with a curved screen that we've used for a long-term review to have less accidental touch issues, so it seems like Samsung has finally managed to alleviate these - much later than practically the entirety of its competition, but still. Don't get us wrong, we did encounter accidental touches, but only a few times a day, and we never put a case on the phone (because we were so in love with its looks and feels, as described ad nauseam in the Design section). If you, like most people, will slap a case on it, that may help even more to make accidental touches just a strange nightmare from the past.
The display's maximum brightness is incredible, there's no other way to put it. It's clearly the easiest screen to see even in direct sunlight - easiest out of any other phone, ever. It also gets very dim at night, as it should. We like Samsung's newly simplified Screen mode settings, where you pick Vivid or Natural and then your preferred white balance. For reference, we stuck with the Vivid default (although Natural is more accurate, we like the 'pop' in colors), and then moved the white balance slider to the maximum Warm setting, because anything else makes whites look hilariously blueish. Of course, you can adjust individual RGB sliders too if you're one of those people who can't live without such granular control.
Display features
One of our few gripes with anything related to the experience of using the Note20 Ultra's hardware has to do with the proximity sensor, which is just appalling. We're not mincing words, we really shouldn't be subjected to an experience this bad in a device this expensive. It seems like Samsung went with one of those accelerometer-based proximity sensors that OnePlus phones used to get flack for back in the day, and the results are about as bad.
When you're on a call, it's never clear what to expect - the screen may have stayed on even if the handset is on your ear, a lot of times when you take the phone away from your ear the screen stays off, and there's also a lot of random behavior in between these extremes. We still haven't found a reliable way to trigger the proximity sensor after many weeks of frustration, but since it's probably accelerometer-based, exaggerating the movements of your arm sometimes works to trigger it - so when you take it away from your ear to look at something, be laughably ridiculous about the motion and it may work. The same goes for putting it back near your ear to continue the conversation.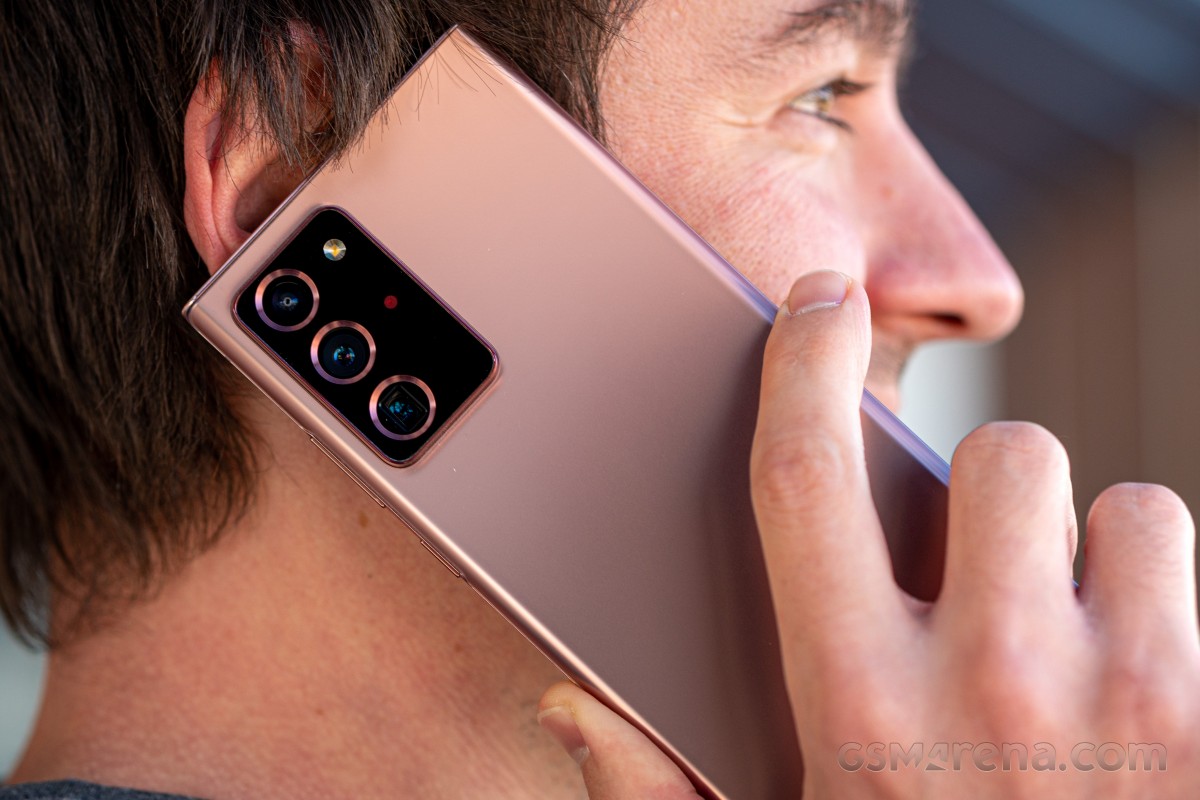 That frustration aside, the rest of the display features work exceptionally well. Auto brightness is so good by default that we only remember manually adjusting it two or three times, in total. And, of course, it should learn from your manual adjustments so you never have to adjust the same way twice (for the same ambient light levels).
One area of possible improvement is in responding to light levels that are higher at the back of the phone. Samsung flagships have gotten us used to having two ambient light sensors, one on the front and one on the back, specifically to aid with this, but we found the Note20 Ultra a bit worse at using its backward-facing sensor than previous Samsung flagships, for what it's worth. We're not sure if the rear sensor is gone or just tuned worse, but either way, this isn't a huge issue most of the time.
The Always On Display in One UI 3.0 is among the most customizable out there, with a bunch of widgets to pick from, and it works very well as you'd expect. You can schedule it, go with 'tap to show', have it show music information, pick its orientation, and there's a seemingly endless selection of clock styles and even GIFs to add to it. If none of those works for you, then you can add your own image from Gallery or your Bitmoji. The blue light filter is present, it works, you can schedule it, and that's about all we can say about it. It does its job, and it does it well.
In-display fingerprint sensor
Samsung keeps sticking with ultrasonic in-display fingerprint sensors when the entire mobile world has chosen optical ones. The Note20 Ultra's is no different, but with One UI 3.0, we can finally say that it feels about on par, speed-wise, with an optical sensor (after you disable both Show animation when unlocking from Fingerprints settings and Show unlock transition effect from More biometrics settings - we could rant at length about why these toggles even need to exist, but we'll spare you).
On one hand, this is great, because ultrasonic scanners are ever so slightly more secure and should be able to work better with wet fingers (although they do seem to be much less accepting of screen protectors than optical ones). On the other hand, if this was fixable, it means it was always a software issue, so we're left scratching our heads as to why it took Samsung this long to improve its flagships' usability in such a huge way. Keep in mind that the sensor itself has been the same hardware part since Samsung started using these ultrasonic ones.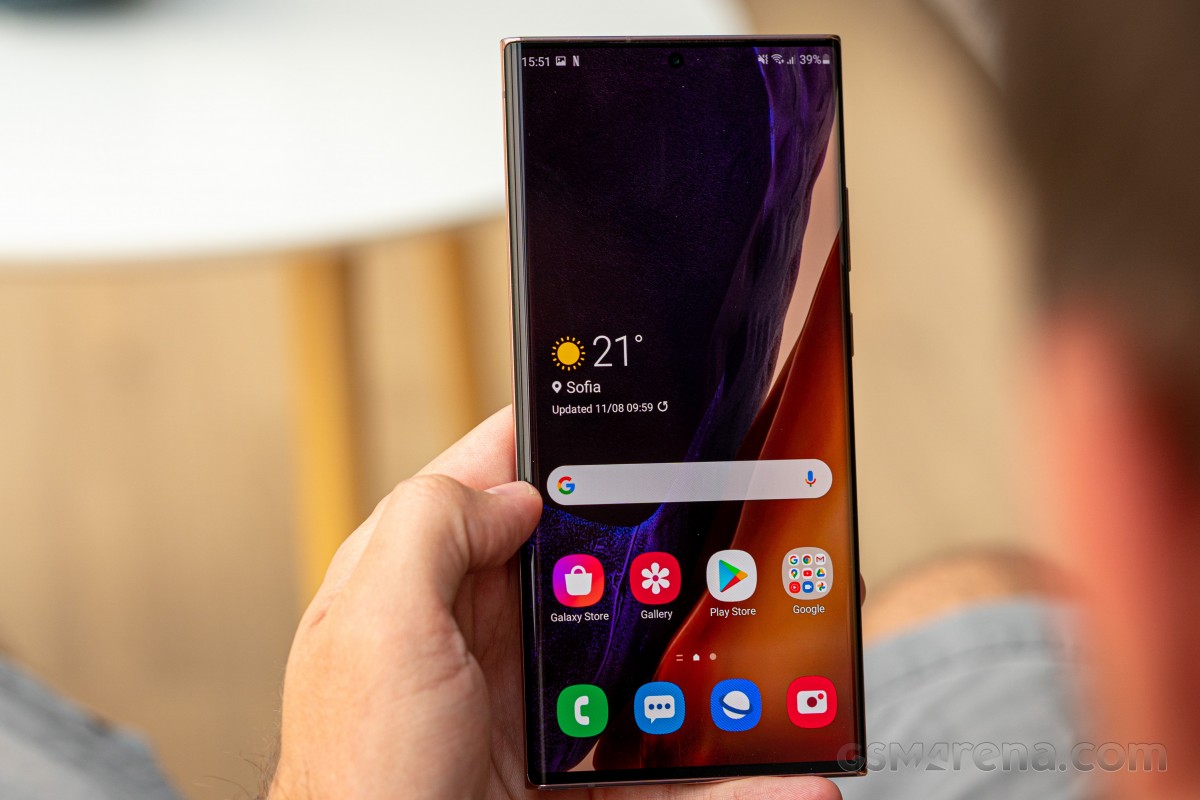 So the culprit for the speed delta between ultrasonic sensors and optical sensors has always been One UI, which is just mind-boggling.
Anyway, the sensor here is very accurate (we've only had a dozen or so misreads in literally thousands of unlocks), and now feels on par with the fastest optical ones from the competition. At least it does if you're paying attention, and have another device to compare with nearby. Otherwise, it will still feel slower because there's no haptic feedback when unlocking. The reason why other companies use haptic feedback is so that it will distract your brain for a split second, and thus your perception is that the unlocking happened faster than it actually did. It's smart, and we don't understand why Samsung doesn't want to do the same.
Face unlock is present, it works, but it's slow compared to most, if not all competing 2020 flagship smartphones. The fingerprint sensor is faster in 99% of cases, but you may still want to set up face unlock for that odd time when you can't touch the sensor. Do however keep in mind that this is just camera-based, so it's much less secure than fingerprint authentication is. And since it's also slower... we almost never used it, aside from to try it and see how it goes.
Final note is that if you dig into Settings, you'll find a knob you can press to make authentication faster, but then it's even less secure and can easily be fooled by a photo of your face. If you turn that on, though, then the speed is closer to what Samsung's competitors are offering. Oh, and there's a toggle for checking that eyes are open too, you should definitely leave that on.
Performance, smoothness
What we have here is the Exynos version of the Note20 Ultra, and as such all our thoughts in this section are influenced by this fact. The phone is fast, as a device with a top-of-the-line chipset should be, and we have never seen it crashing or freezing in the face of adversity - no matter how much we threw at it.
So far so good, if you're paying this much money for a non-foldable phone you might as well be assured that you're getting a proper top-notch experience. And you are, from the performance standpoint - unless you have the Snapdragon model, which is even better in this regard.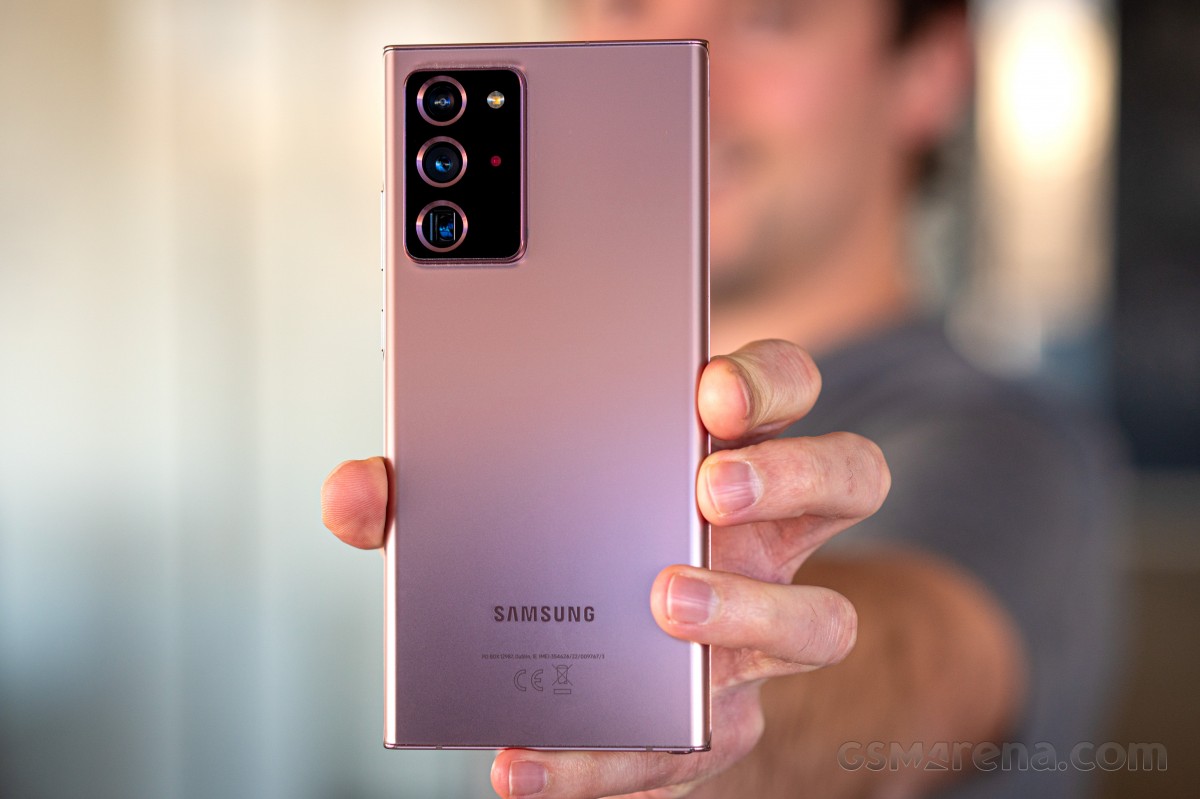 When it comes to smoothness, we were surprised. The Galaxy Note20 Ultra, running One UI 3.0, is by far the smoothest Samsung smartphone we've ever used. Much more so than the Galaxy S20 Ultra was with One UI 2.x, although we haven't retested that one with the latest software, so things could have improved there too.
All that said, there are many other devices out there that are smoother than the Note20 Ultra, Exynos version, with One UI 3.0. Here's a random list: Huawei P40 Pro and Mate 40 Pro, Oppo Find X2 and Find X2 Pro, Xiaomi Mi 10 and Mi 10 Pro. Those are all in a different league when we're discussing smoothness in particular.
The Note20 Ultra is part of the 'second best' league if we were to call it that. It's definitely smoother than any mid-ranger made by any company, that's for sure, it's just that it can't beat all of the other flagships that came out in 2020. Which is a shame, considering that it's among the most expensive.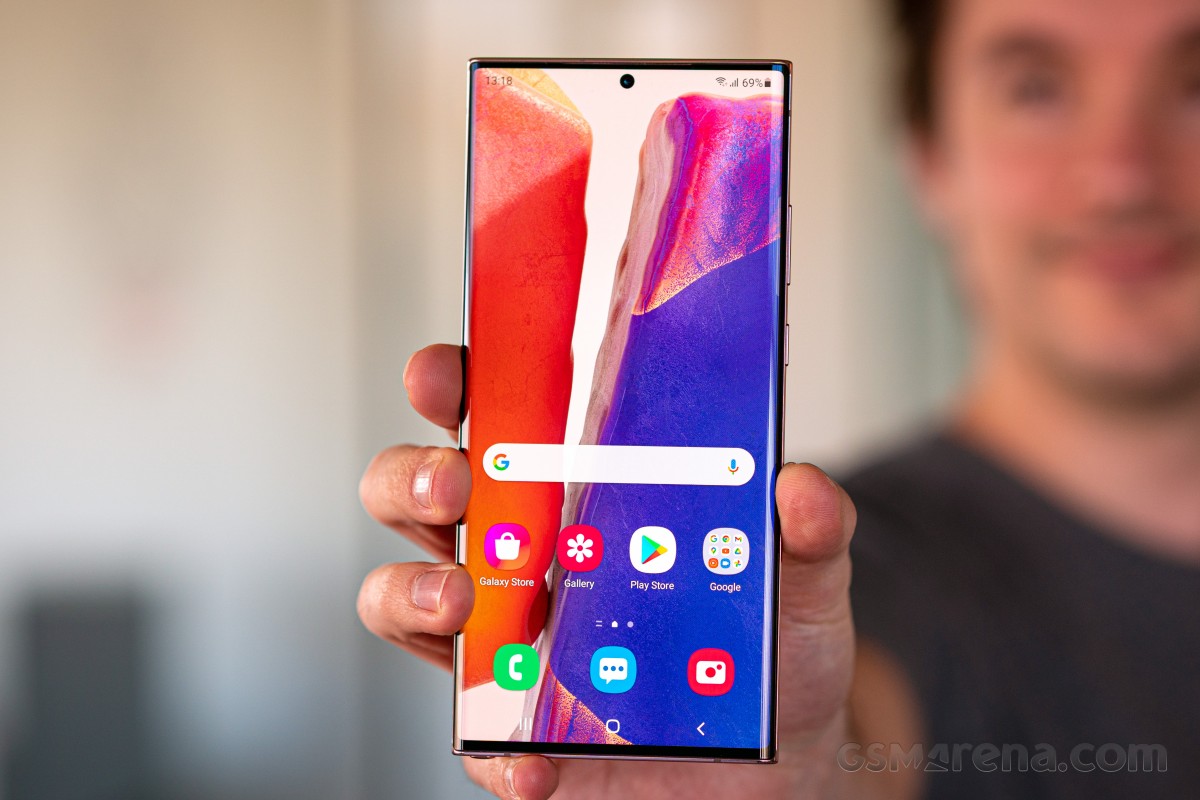 Of course we used it with 120 Hz, and we shortened the animations to create an even better impression of smoothness (but that's what we do with all other phones too). Even if One UI 3.0 is a big step forward in smoothness compared to 2.x, Samsung still has a lot of work to do in this respect, as it's now been overtaken by a lot of the competition. Of course, smoothness is far from everything that matters about a phone - but it's one of the most frustrating issues to encounter after paying so much for a flagship device.
So, on the smoothness front, here's the short version: if you're coming from any other Samsung, you'll be impressed. If you're coming from a 2020 flagship made by another company, you might be in for a slight shock.
Battery life, charging
Battery life on our Note20 Ultra has been good throughout the time we've spent with it for this long-term review. It was also consistent, which is great to see. We feel confident saying that for anything but the most intense use cases, it will last you one full day off the charger.
However, this is far from our long-term review battery champ. Some of the capacity understandably had to be sacrificed in order to make room for the S Pen, but even so 4,500 mAh is nothing to scoff at. While it did get us through most normal days, the battery never ever lasted us into the second day, something we've seen before from other phones.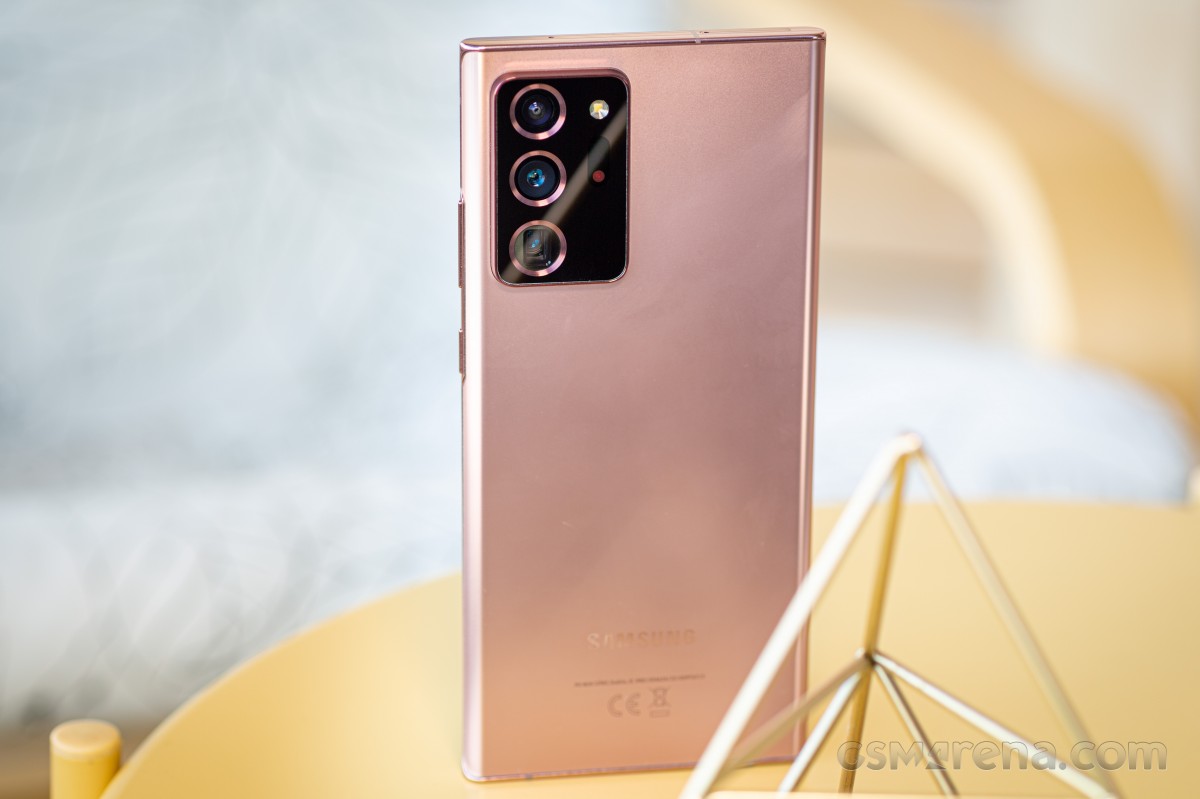 We would tell you about our screen on times, but we can't because Samsung's way of showing those is very backwards. You don't get a screen on time from when you last fully charged the device, instead the Battery section tells you how much time has passed since the phone was last fully charged, and the Digital wellbeing section gives you a screen time per calendar day. That's fine and dandy if you go to sleep and set the phone to charge before 12 AM each night, but we don't so you should view the numbers in the screenshots below as mere vague approximations of what to expect.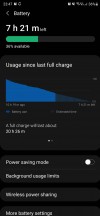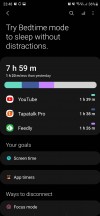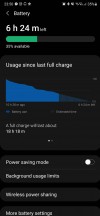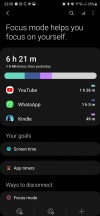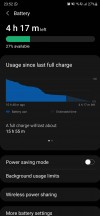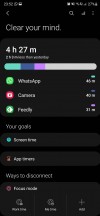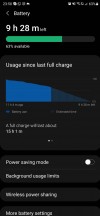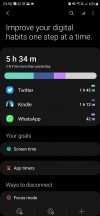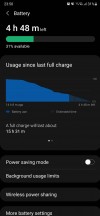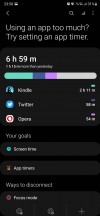 Battery life (usage since last charge/screen time per calendar day)
As usual, our use case involves 12-16 hours off the charger each day, with mostly Wi-Fi connectivity, around an hour on 5G, around half an hour of GPS navigation with Waze or Google Maps (and location otherwise always on), Bluetooth always on with about an hour of music listening and an hour or two of calls.
Charging speed is slower with the built-in charger than most of the competition, and by a lot in some cases. A full charge from zero takes well over an hour, and that's what a lot of mid-rangers are achieving nowadays. Samsung really needs to up its game here, we're not hoping for crazy charge times, but around 45-50 minutes would at least be decent in this day and age. Almost 50% more than that really isn't, in a world in which some competitors go from zero to hero in less than 40 (or even less than 30) minutes.
We like the flexibility that the built-in wireless charging gives you, but we ran into a hilarious issue with an upright wireless charger we had lying around. Because of how big this phone is and how huge its camera bulge is, we couldn't get it to work, because the hump hit the charger pad, and was thus distancing it from the phone's coil. With horizontal pads this should be a non-issue, and even with other upright chargers you may have better luck, we just thought we'd mention this here because it was funny.
Has anybody come accross sudden display going dead black,non responsive.It has happened twice with me within one year warrenty period.On e I.was successful to force restart and boot the phone.Second time now my phone display is dead,non responsive.Wh...
Same problem with my model sm9860 It drains much faster and takes 220minutes to get full charge, can anybody guide how to fix this
Yes, all android phones have Android Auto built in