Samsung Gear S3 review: Stepping up a gear
Stepping up a gear
GSMArena team, 23 November 2016.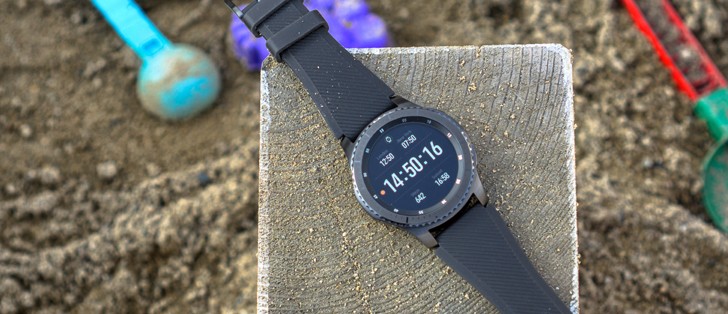 Introduction
The wearable market has been expanding rapidly these last couple of years and things are only looking up. This is not the first time tech has tried to slip onto user's wrists, but this time around it seems both the business and consumer sides are finally ready. Wearables, and smartwatches, in particular, are really starting to mature.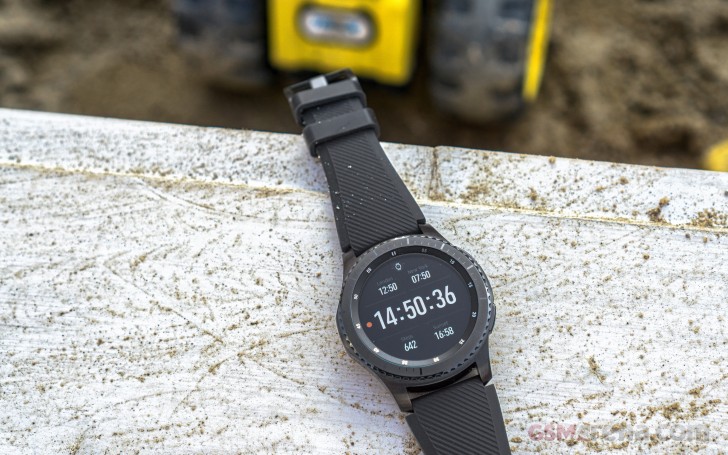 However, there is also another take on this development. One that rings equally true. After a massive boom of new offers and ideas, it appears many major players are now dialing back their efforts and investments in this segment. Some OEMs, like Huawei, have even stated clearly that their current mindset is to wait things out and see where the market goes next.
Of course, there will always be the occasional release, like the Asus ZenWatch 3, but it is a fact that most Google team players, with a history in the wearable niche, like Motorola or LG, appear to be keeping a low profile lately. But thankfully, outside the arguably confining realm of Android Wear, innovation is still booming.
Enter Samsung. Just like Apple, the Korean giant has chosen a more or less proprietary development path for its wearable offers and is working hard to reap the potential benefits of being the different one, the alternative, if you will. There are few other manufacturers with such a rich portfolio of past products in the smartwatch realm, so it is hardly surprising that the Gear S3 stands out amid a growing crowd of wearables and has already amassed a lot of attention.
The Samsung Gear S3 is available in two distinct editions - the Gear S3 Frontier (the one we have the pleasure of reviewing) and the S3 classic. The Frontier is the sportier of the two with its rugged, outdoorsy type of design, while the S3 classic comes with a leather band and is perhaps more suitable for a business setting. Only the Frontier model, however, has a version with an LTE data connectivity for now. We'd say that both are stylish enough for a formal occasion and would do just as good as a sports accessory. Their looks aside, the S3 Frontier and the S3 classic are identical when it comes to the hardware ticking under the hood.
Key features
1.3" Full Circle Super AMOLED display, 360 x 360 pixels, 278ppi, 46mm diameter, protected by Gorilla Glass SR+
Samsung Exynos 7270, dual-core 1.0GHz 14nm CPU, 768MB RAM, 4GB internal storage
380 mAh (3G) Li-Ion battery
49 x 46 x 12.9mm, 63g (Frontier) /59g (Classic)
Stainless steel 316L casing with rotating ring control, IP-68 certified, water-resistant for up to 30 minutes and up to 1 meter deep plus MIL-STD-810G standard compliant
Tizen-based wearable platform
Heart rate sensor, gyro, accelerometer, barometer, ambient light, GPS/Glonass
Wi-Fi b/g/n, Bluetooth 4.2, NFC, MST and 4G in LTE Frontier model
Vibration
Microphone with S-Voice support and speaker
Wireless charging (WPC Inductive)
Support for non-Samsung devices as well
Main disadvantages
No support for iOS yet (it has been in the making for quite a while now)
The Apple parallel extends further. With both companies, progress has recently been gradual, one of natural evolving and with a knack for adding a personal touch or a signature approach. This has given the wearables by both companies a trend-setting status, so it's natural their respective product lines are ones that we're most intrigued by.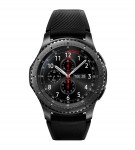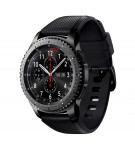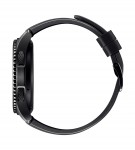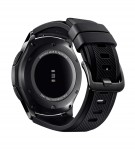 Samsung Gear S3 in official photos
The Gear S3 feels like a proper and worthy continuation of the Gear S2. It embodies everything that was great about an already impressive product in both design and functionality and simply makes it better in every imaginable way. This is version 2.0, Samsung's second attempt at the round form factor and we feel quite confident in stating that this time around it is more watch than gadget - a truly great achievement.
Follow along in the next section, as we take a closer look at how Samsung has matured its round design and what it took to really build-up a true watch pedigree.
zaw chit thu
14 Mar 2018
tZ4
This model gear s3 malaysia set come or not?because.i asking to samsung malaysia store.they say no have this..pls answer
Anonymous
25 Nov 2017
Sm7
s2 dont have ir.. camera in a watch? lol u cant be serious..
Its a good watch BUT can't understand why exclude the camera and IR Especially the IR was useful in gear 2 Camera i don't mind but still confused