Samsung Galaxy S7 and S7 edge: Samsung at MWC 2016
Samsung at MWC 2016
GSMArena team, 20 February, 2016.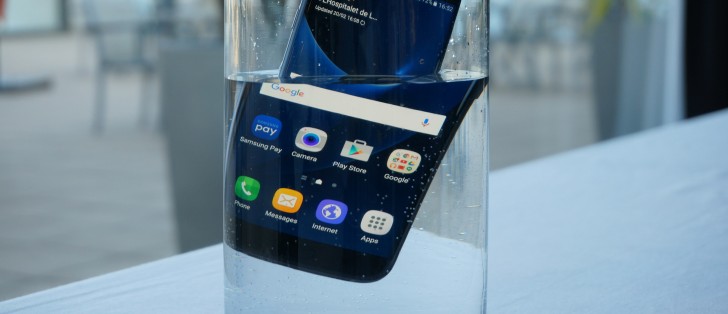 Samsung Galaxy S7 edge hands-on
This year "edge" means "big." Not S6 edge+ big, but the 5.5" curved Super AMOLED screen puts the Samsung Galaxy S7 edge above the regular S6 (and S7).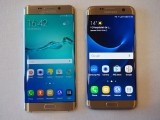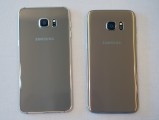 Samsung Galaxy S6 edge+ (left) and Samsung Galaxy S7 edge (right)
The screen features an Always-On function, which is said to draw 1% battery charge per hour. Besides the time and date, the screen shows a subtle wallpaper to make things a little fancier.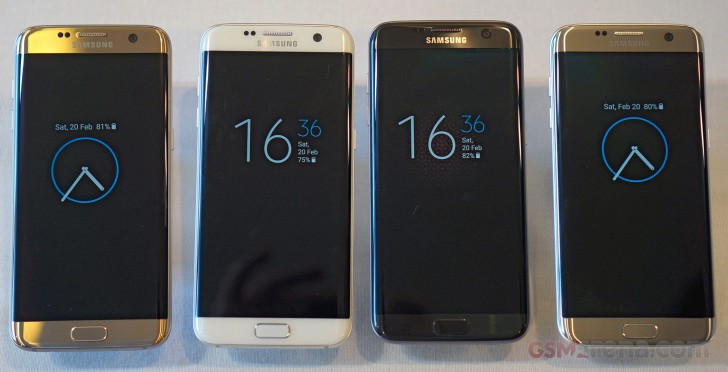 The front and back of the S7 edge are covered by tough glass. Both panes have been 3D thermo-formed, a process unique to Samsung. Also, the new design includes a camera that protrudes less than half a millimeter from the back.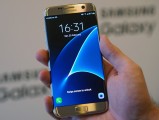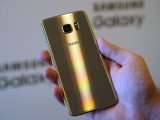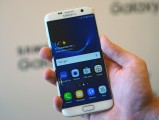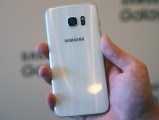 The curved glass has been 3D thermo-formed
The camera sets a mobile record with its f/1.7 aperture. It also has extra-large (but not the largest ever) 1.4µm pixels on its new 12MP sensor. Samsung had a low-light test setup and the Galaxy S7 edge wiped the floor with the S6 edge+ on imaging.
It was an easy win too, the camera sensor now picks up 56% more light thanks to the larger pixels, another 25% courtesy of the brighter aperture. Multiply one by the other and you realize the Galaxy S7 has 95% more light to work with.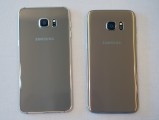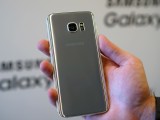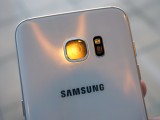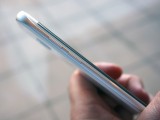 The camera just barely peeks up from the back
The image sensor features Dual Pixel focusing - similar to Phase Detection autofocus, but Samsung claims it's four times faster. And it is, we tested that too and it ran circles around the iPhone 6s.
The Samsung Galaxy S7 edge is water resistant too, IP68-certified. We got a chance to personally dunk a unit and it came out just fine. Unlike the Xperias, though, the touchscreen does not work when wet.
If you read this far looking for "microSD" with anxiety, we're pleased to report the microSD slot is back. On some models this will be a hybrid slot, accepting a second SIM.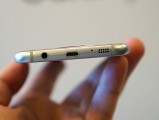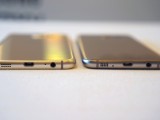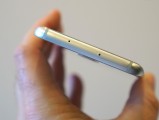 The microUSB 2.0 port is exposed like before • The card tray is on top of the device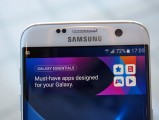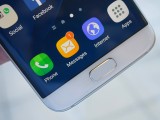 Selfie camera • Home key/fingerprint reader
Samsung Galaxy S7 edge and S7 on video
I have s7 edge, that is why I said is a phone
have been using s7edge for a while but the data signal (4G) at d network bar stopped showing and since then the browser stopped I can't use the phone for any internet stuff. pls any idea on the cause and solution fr that