Samsung posts impressive Q1 2017 financial results
Yordan, 27 April 2017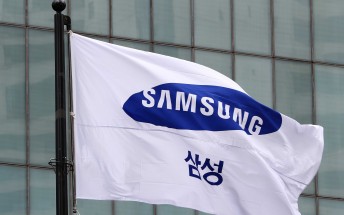 Samsung Electronics reported its financial results for Q1 2017 and the results look quite well. The company generated KRW50.55 trillion or about $45 billion in revenue.

The operating profit jumped from KRW6.68 trillion to KRW9.9 trillion (about $8.8 billion), making the first three months of 2017 the second most successful quarter in the history of Samsung. It is also the most profitable Q1 ever, giving high hopes to the Korean company.
The Mobile division published sales results similar to the Christmas holidays period - KRW2.07 trillion or $1.84 billion. Compared with results from Q1 2016, results here are actually down by 47% however.
Pulling the Galaxy Note7 off the shelves along with lowering the Galaxy S7/S7 edge prices set back the mobile branch. The profit actually comes from the impressive sales of the new Galaxy A series and selling affordable devices on emerging markets.
The results for Q2 2017 should improve because of the launch of the Galaxy S8 and the Galaxy S8+. These became South Korea's most-preordered phones with over 1 million bookings.
Related