Samsung to bring back the microSD slot with the S6 Active
26 March, 2015
Samsung Galaxy S6 turned out not the flagship many was hoping for. It ditched the SD expansion slot the water protection and removable battery for good, in favor of refined design and improved user experience.
Now that those features are a lost cause for the Samsung Galaxy S6, many are hoping Samsung would reconsider for the upcoming Galaxy S6 Active edition of the flagship. A reddit user spent some quality time with a Samsung rep, who shed some light on company's plans for future devices and past decisions.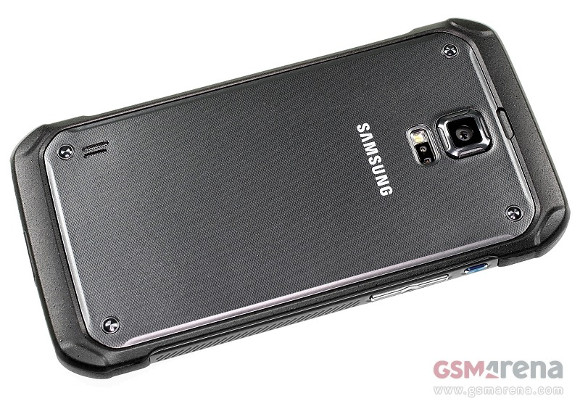 First, let's check out what's coming in the Galaxy S6 Active. Reportedly the device will keep the Galaxy S6 specs, but will lack fingerprint scanner and heart-rate monitor. Instead it will come with front physical keys and will look a lot like the recently announced Samsung Galaxy Xcover 3.
The highlights of the Samsung Galaxy S6 Active will be, of course, the water and dust protection plus Samsung promises to keep the microSD card slot and the removable battery. Currently Samsung has no plans for giving up on the memory expansions slots in the rugged smartphones.
The Galaxy S6 Active should be launched in mid-summer this year, but the pricing is yet to be announced.
The reddit user garshol also asked the Samsung's rep about the decision to cut off the water-proofing and the SD slot. Apparently Samsung did a study among the users about the water protection and they concluded the people prefer the freedom from port covers in favor of water endurance.
The microSD slot on the other hand was removed in order to fit more technology on its place and for a better and more refined design.
You should take all these pieces of information with a healthy pinch of salt, as usual.
Related
You can't. The S6 active will allow you to slip in a microSD on the opposite side as your SIM card BUT it will not accept/register it to be used in your phone. This was one of the many cons that came with this version of the phone. Better battery lif...
Well then u have the active cuse the back isent equiped with a removable back for better water protection
My SD card is not activate . how can I activate my SD card on my Samsung galaxy s6
Popular articles
Popular devices
Electric Vehicles