Sony Xperia Pro-I review
GSMArena Team, 02 December 2021.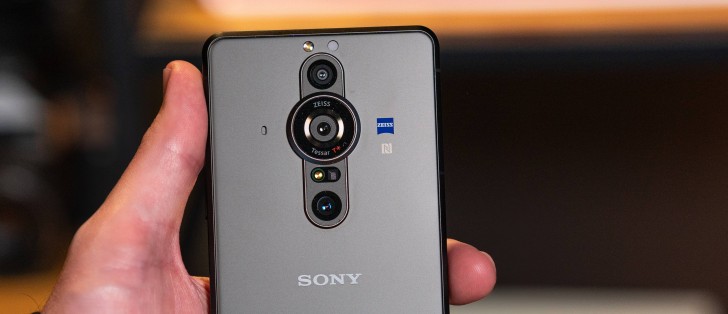 1.0-inch type sensor inside, smaller usable area
The Xperia Pro-I is advertised as the first smartphone with a 1.0-inch type sensor and phase-detect autofocus - apparently, the Sharp Aquos R6 that already employs a sensor this big doesn't have phase detection. There's still some unpacking to be done about Sony's claims, however.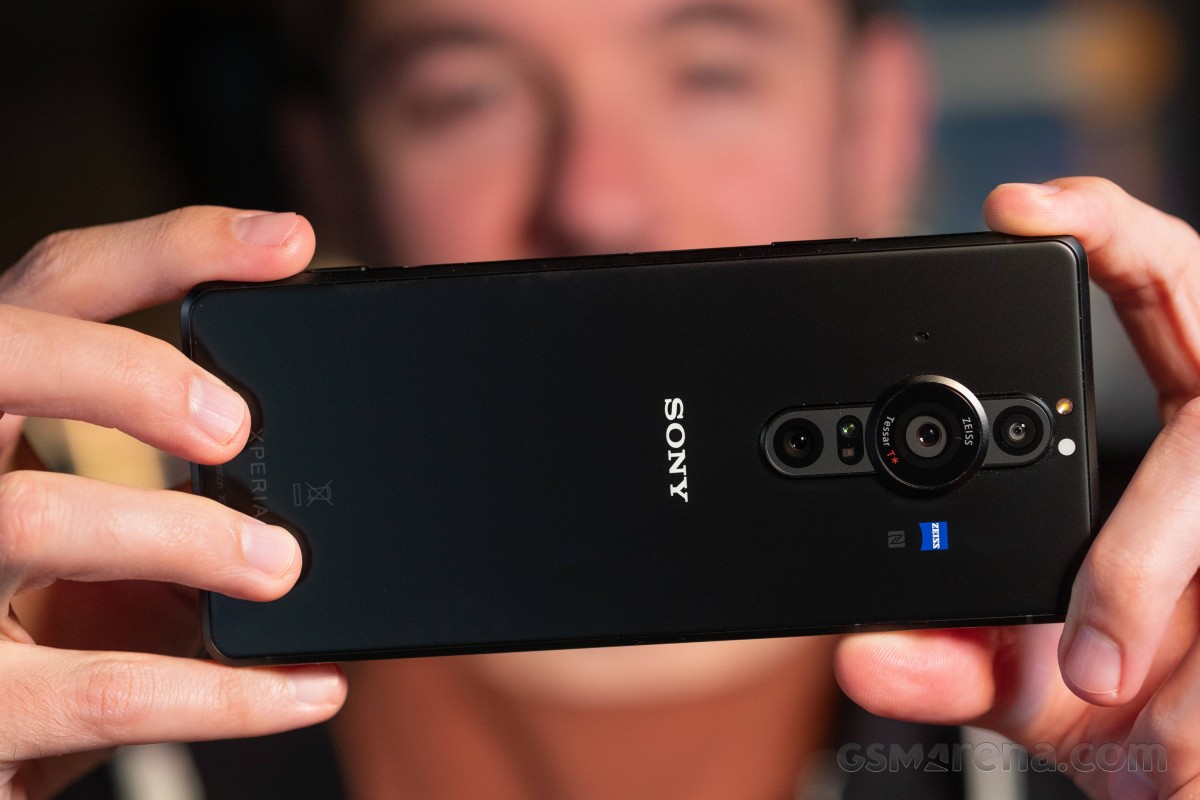 For starters, if you've done any minimal research into digital camera sensors, you'd already know that the 'type' designation, also called optical format, is not an exact measurement of the imager's actual physical properties. Much like a 1/1.33" type sensor is not, in fact, 1/1.33" (another way of saying 3/4") in diagonal, neither is the Xperia's 1.0" type unit 1.0 inch.
The type designation refers to the diameter of the video camera tube needed to project an image that would cover the size of the sensor. The correlation isn't strict but the optical format or sensor type is roughly 1.5 times the actual diagonal of the sensor. 'Type' is often dropped for brevity and it's assumed from context, but in this particular case we felt it needed to be put into words.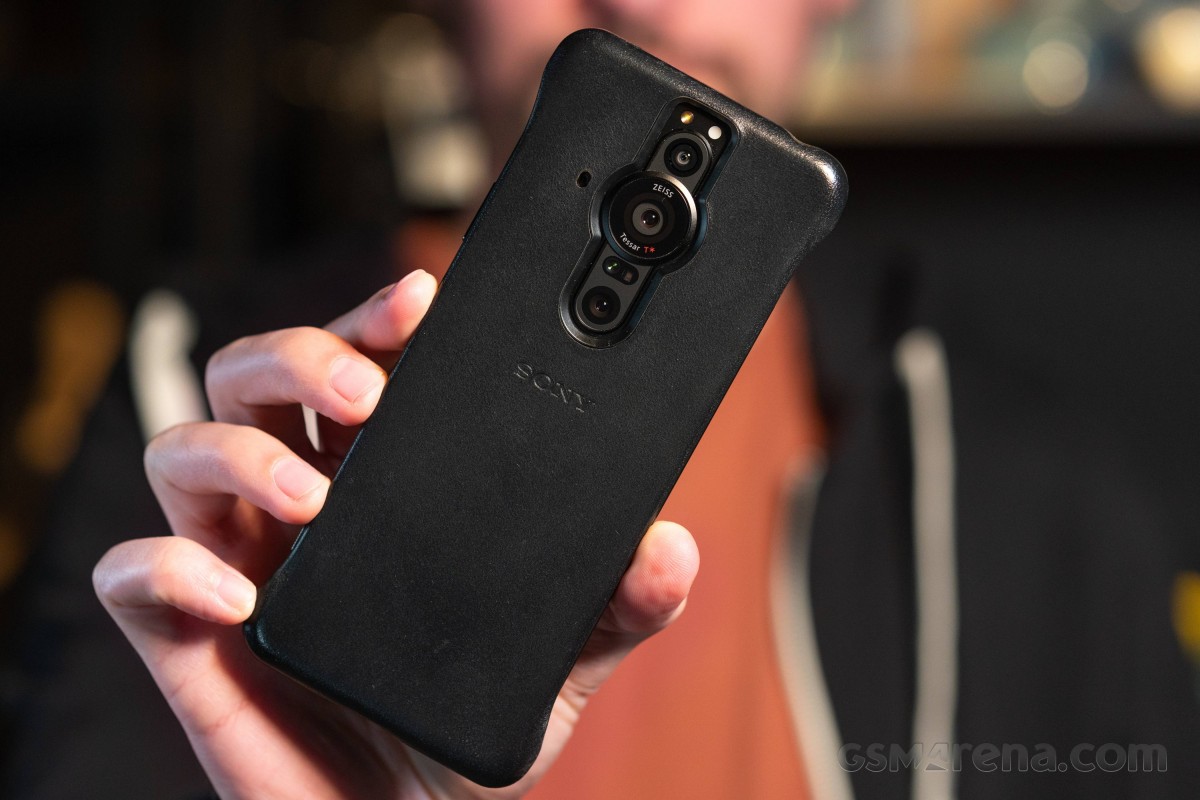 The Pro-I uses a modified version of the sensor found in the RX100 VII compact camera. It's a 1.0" type sensor that measures 13.2mm x 8.8mm and has a diagonal of just under 16mm - so not quite one inch. So far, that's no grounds for complaint - it's a properly big imager for a smartphone camera, one of the biggest available (you know, there's the Sharp Aquos R6, too).
But the thing is, the Xperia Pro-I isn't using all of it. Instead, the phone captures just the middle 12MP of the sensor. With a pixel pitch of 2.4µm and 12.2 million of them, the Pro-I's effective sensor area is the same as that on the main camera of Galaxy S21 Ultra. The Galaxy, too, has sort of a 12MP sensor with 2.4µm when you factor in the 9-to-1 (Nonapixel) binning of its nominally 0.8µm individual pixels, and that sensor has a 1/1.33" optical format.
And that is not the largest sensor in a smartphone even if you forget about the Aquos R6. The Xiaomi Mi 11 Ultra, for one, uses a 1/1.12" type sensor with a Quad Bayer color filter (50MP, 1.4µm, 4-to-1 binning) and effectively has 12.5 million 2.8µm pixels. Vivo has a handful of phones equipped with a 1/1.31" type sensor (50MP, 1.2µm, 4-to-1 binning) for an effective 12.5 million pixel count, each 2.4µm across.
While these calculations are napkin-math level and don't remotely take into account the intricacies of sensor design - which we're hardly qualified to discuss anyway, the point is that Sony is marketing the Xperia Pro-I in a way that is at best confusing, and at worst misleading.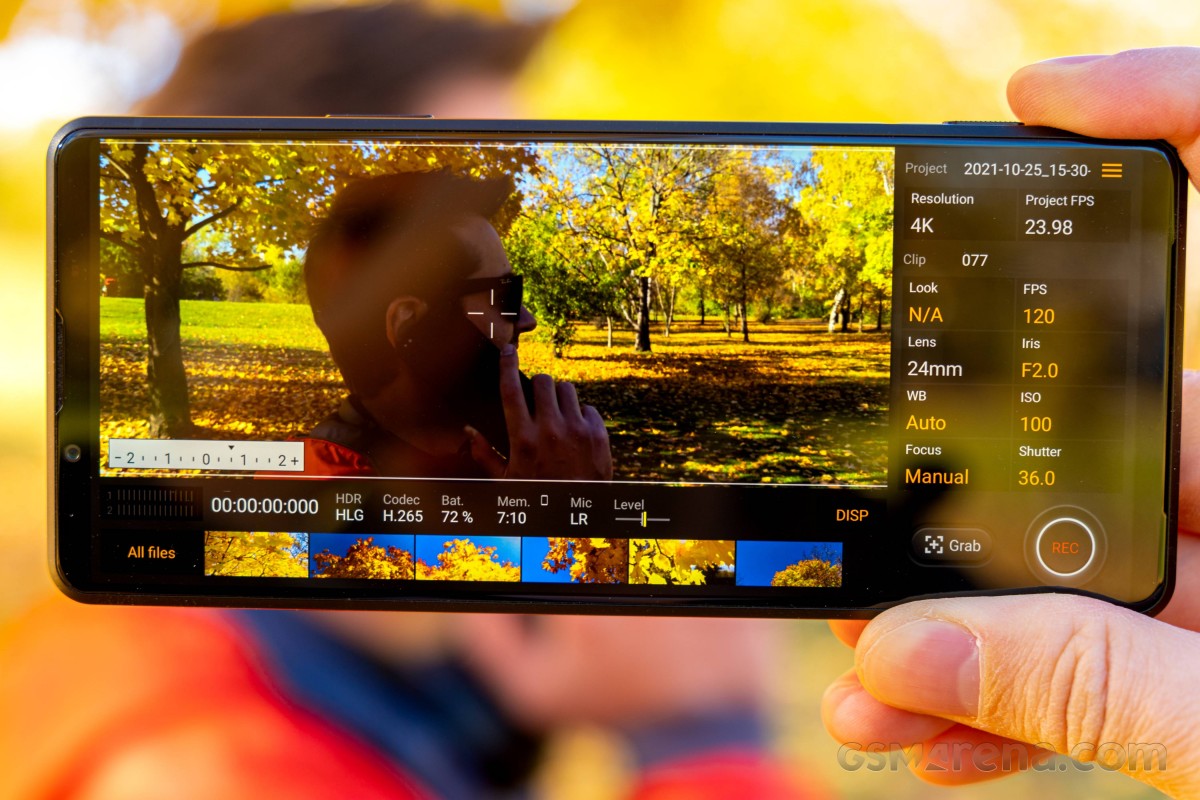 We don't doubt that what is essentially a hardware crop of the sensor was mandated by lens constraints. Making one to cover the entirety of the sensor would have been too expensive and would have made the whole thing too big, ultimately rendering it impractical on multiple levels. So the compromise as it stands is perfectly reasonable, but not so much the way it's being communicated by Sony.
The lens in question has a focal length equivalent (this 'equivalent' often gets omitted too, much like the sensor 'type') of 24mm, Sony's long-standing focal length of choice for primary cameras. It has a maximum aperture of f/2.0 and you can stop it down two stops to f/4.0 for when the relatively shallow depth of field at f/2.0 isn't needed or can be an issue. It's a much-appreciated feature we tend to miss on the big-sensor bright-lens phone cameras of present-day as they often end up having too little in focus, particularly with nearby subjects.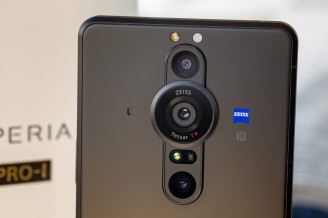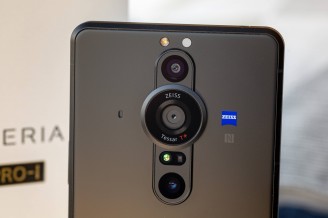 Xperia Pro-I main camera dual aperture: f/2.0 • f/4.0
Even in this respect, however, the Xperia Pro-I isn't breaking any records. The folks over at DPreview.com have a table with equivalent f-numbers that shows the iPhone 13 Pro narrowly beating the Xperia Pro-I despite having a smaller sensor - it just has a much faster lens. They don't mention the Mi 11 Ultra, but that one's equivalent aperture works out to f/6.0 on a full-frame camera, and that may very likely make an actual difference in the real world (we have a comparison later on). Neither the iPhone nor the Xiaomi can stop their lenses down, though.
The lens on the Xperia PRO-I is a joint effort with Zeiss and carries the Tessar branding. It features glass elements and has T* anti-reflective coating on all surfaces. It's also stabilized.
A few other things are worth pointing out, like the 315-point phase-detect array covering 90% of the frame. This main camera is capable of shooting 20fps bursts with continuous autofocus and autoexposure, quite the feat. The sensor's fast readout is also a recipe for minimal distortion with moving subjects in the frame or when panning quickly in video. You also get real-time tracking and eye AF for all three cameras, while the main unit also supports animal eye AF.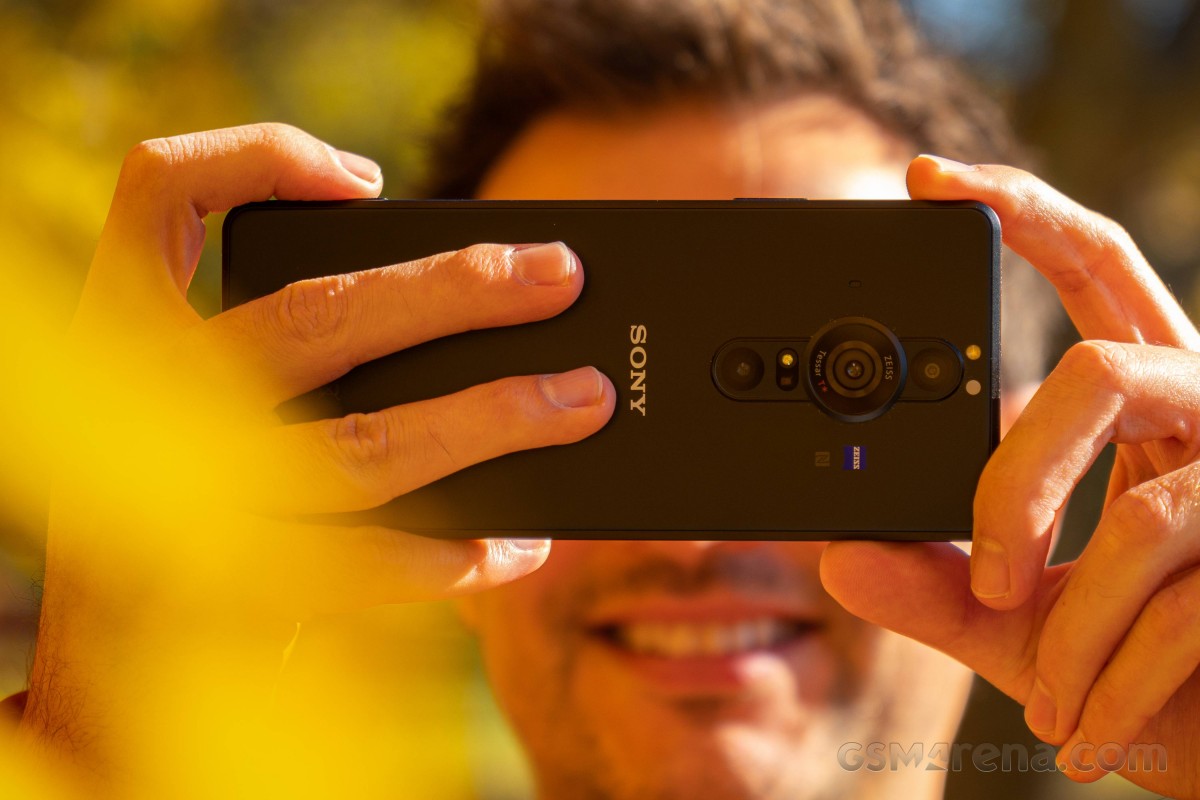 The other two cameras aren't nearly as impressive, though they complete a relatively well-rounded setup. The ultrawide has a 16mm focal length, so only slightly ultrawide, but it does feature autofocus. Its 12MP sensor has a 1/2.55" optical format, and pixel size is 1.4µm.
The telephoto is a modest 50mm equivalent, offering 2.1x zoom in a world of 5x and 10x periscopes and 3x conventional units. The dual focal length periscope of the Xperia 1 III wouldn't have looked out of place on the Pro-I, from an all-out specs perspective at least, even if it doesn't quite wow with image quality. There's another 12MP sensor here, 1/2.9" type. The lens is stabilized.
There's also an infrared time of flight emitter/receiver combo that's meant to help with autofocus in low light at close range.
The selfie camera above the display has been around on Xperias for a while. An 8MP 1/4" sensor is placed behind a fixed-focus 24mm lens with an f/2.0 aperture. Does the job, doesn't excite.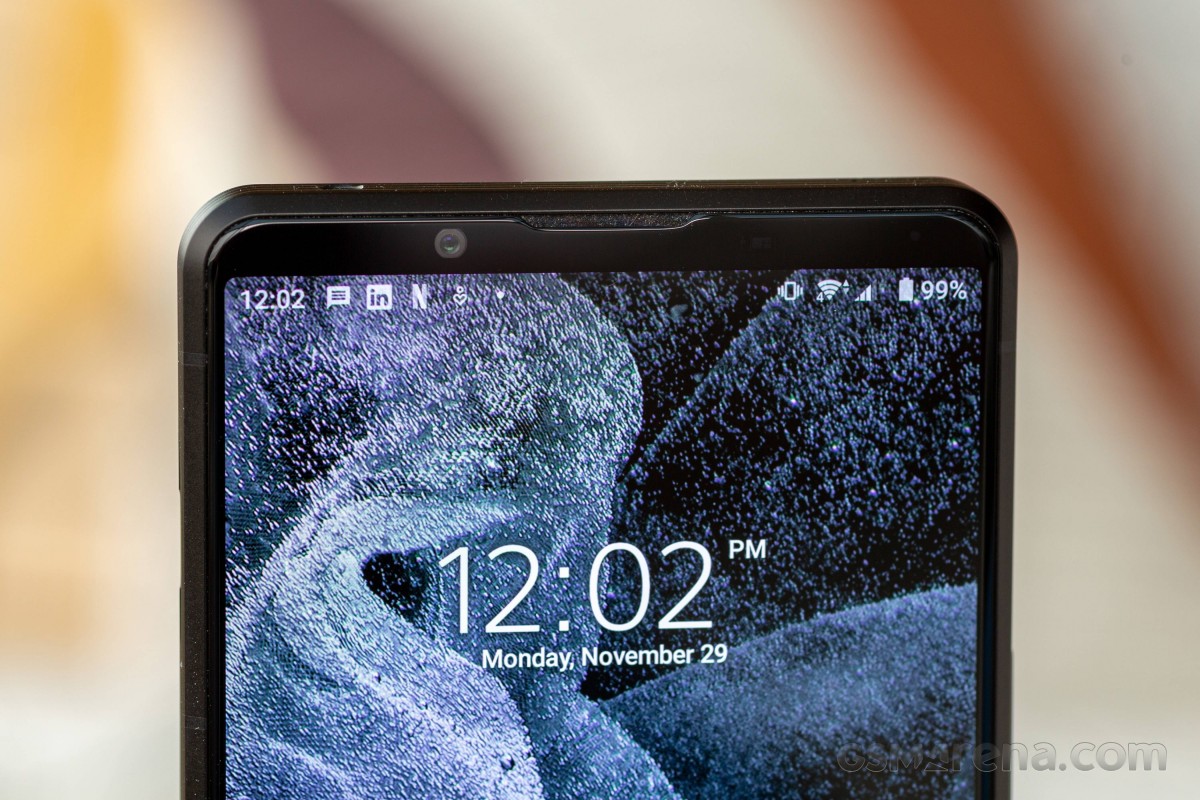 chiropter
12 May 2023
PD@
Ultimately, it is because Korea, which manufactures Galaxy, and Japan, which owns Sony, are on extremely bad terms.
What ? how :D, I had Xperia sola for 5 years, and now its been couple of years that my sister is using it as a music player, so I think it really depends on how well you keep it, you need a Doogee or something, I don't think any other phone can ...