Sony Xperia XA1 review: Square one
Square one
GSMArena team, 06 May 2017.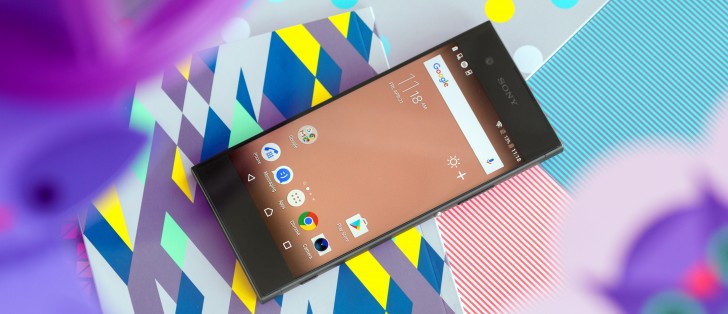 23MP in 4:3, or 20MP in 16:9 - multi-aspect IMX300 on board
The Xperia XA1's headline feature is the 23MP camera on its back. The in-house IMX300 sensor sits behind a 24mm-equiv. f/2.0 aperture lens, a setup we're quite familiar with. It's another benefit from the newer chipset as theoretically, the Helio P10, which was used in the Xperia XA, could only support resolutions up to 21MP.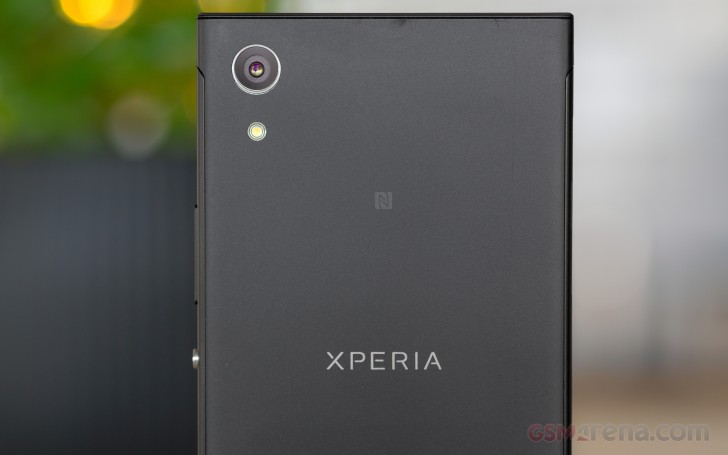 Sony flagships have relied on the same sensor and lens combo since its debut on the Xperia Z5 series, all the way up to the Xperia XZ. Now the IMX300 has been retired in favor of a new 19MP imager. Or, should we say, the IMX300 is now relegated to Sony's mid-tier devices, represented here by the XA1.
Depending on whether you shoot in 4:3 or 16:9 aspect ratio, different portions of the sensor are used; you get either 22.8MP or 20.1MP images, respectively, and never the full 24.8MP. Hence the official 23MP designation. Among the benefits of having such a multi-aspect sensor are the similar field of view in both modes (measured diagonally), and higher-res 16:9 shots than what you'd get by cropping from a regular 23MP sensor with a 4:3 aspect ratio.
You can read more about the IMX300 it in our dedicated article, which we published back when the Z5 came out (when the sensor's designation wasn't official, strictly speaking).
The Xperia XA1 doesn't get the laser autofocusing and the RGBC-IR sensor that came with the same 23MP image sensor on the Xperia XZ and X Compact - there's only so many niceties allowed on the lower-end phone. Then again, they weren't game changers on those models, so their absence here is no big deal.
Camera interface
The Xperia XA1 uses Sony's latest camera UI. You change modes by swiping up and down (or left and right, if you're holding it in portrait). A swipe will also let you switch to the selfie camera single-handedly.
Speaking of modes, Superior Auto will probably be the main mode you use, and the 23MP resolution is available here as well, unlike the Xperias of old that limited it to 8MP.
Superior Auto will try to adjust image parameters to better match the scene by recognizing among some two dozen different scenarios. It can also engage HDR for you, which isn't available as a toggle in this mode - it's only found in Manual mode.
Other than HDR override, in Manual mode you get access to full range shutter speed selection (1/4000s - 1s), exposure compensation, white balance, and a manual focus slider. The ISO setting (50-3200) is still tucked away in an extra settings menu, though.
Image quality
The 23MP IMX300 Sony sensor was behind the flagship cameras of the Xperia Z5 and X series, but the samples we got from those devices failed to impress us. Sure, they were good, getting better with each new smartphone, but the corner softness was the most notable disappointment, and sometimes the over-sharpening was getting in the way.
We should admit we didn't expect an improvement now that Sony is using the same sensors for its mid-tier smartphones. And we are so glad we were wrong.
Sony has indeed put some work on improving its post-processing algorithms, but we also suspect the XA1 uses improved lens setup as well. The annoying corner softness of the past is down to some very tolerable levels with this implementation.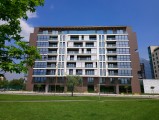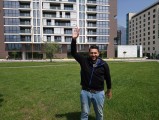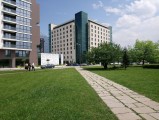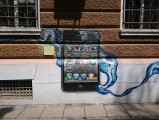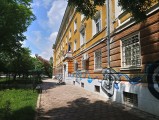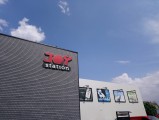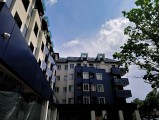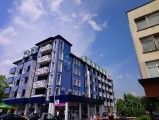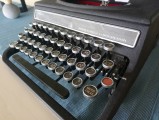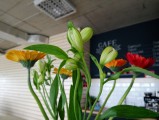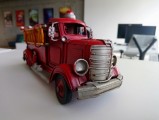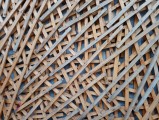 Sony Xperia XA1 23MP camera samples
The dynamic range is nice and even if the Super Auto fails to recognize the scene as Backlit, you would still get a great sample.
The images are once again sharp, sometimes sharpened beyond what we like, but we found very few over-sharpening artifacts on the samples, if any.
There is plenty of detail, which is expected from such a high-resolution sensor. The noise levels are not an issue in daylight.
The camera nailed the white balance almost every time, and the colors were spot on in 9 of 10 occasions. Sometimes you may get some over-saturated tones, but those looked good and we were fine with that.
We also noticed some barrel distortion that weren't straightened out by the algorithm. Such distortion is quite expected with a lens that wide (24mm), but it should be easily correctable in-camera and yet Sony has failed to fix this here.
Nevertheless, we are quite happy with the camera as it is. Sony has fixed the corner softness to a great extent, it has lowered the noise levels, it's done a nice job with the dynamic range, and the sharpening in the post-processing is less aggressive than it was in the Xperia X series. That's more than enough by our books - especially at the price point that the XA1 will sell (300 euros starting price).
HDR
While Superior Auto would occasionally activate the HDR mode (Backlit scene), if you really want to force it, you'd have to go to Manual mode and select HDR from Settings. The HDR mode brought back more detail in the shadows, while it prevented the highlights from clipping. There is less resolved detail in the HDR images, though, especially in the foliage, while the colors turned were often over-saturated. Note these happen only in the manual HDR mode, the Superior Auto is much better in getting the right settings for a Backlit scene.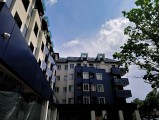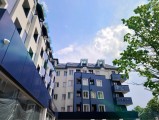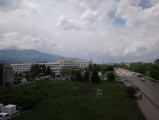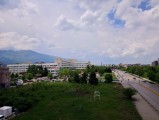 HDR off • HDR on • HDR off • HDR on
Panorama
Sony has seriously increased the panorama resolution since the Xperia XZs smartphones - up to 4000px vertically, while the previous phones were only capable of panoramic images that are up to 1000px in height. Also, you can stop the panorama at any time you like, while older phones used to get confused if you don't do the full 360° (which was a minor thing, but annoying all the same). While the quality isn't on par with the still images, there is enough detail, accurate colors, wide dynamic range, and very good stitching. It's certainly an improvement over the panoramas last year's Sony phones were taking.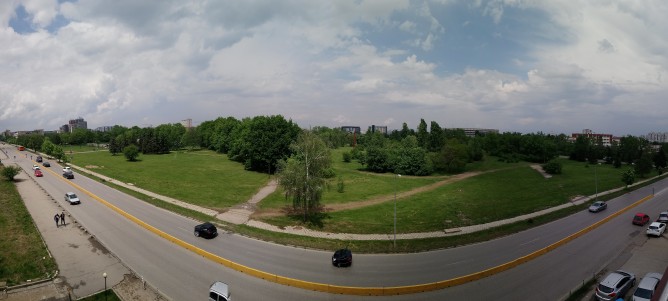 Sony Xperia XA1 panorama sample
Selfies
We also tested out the 8MP front-facing camera. Photos came out with nice colors and a lot of detail. The lens here has a quite wide field of view - 23mm.
A quick word of warning - the skin-softening effects are always on in Superior Auto mode so if you don't like your skin process, you'd better switch to Manual mode for your selfies (you don't need to tinker with any of the other settings despite what the name of the mode would suggest).
The selfie camera isn't that good in low-light conditions and the photos we tried to take came out way too soft.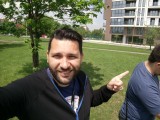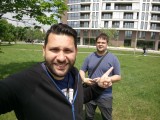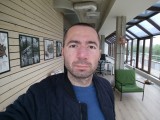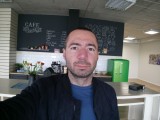 Sony Xperia XA1 8MP selfie samples
Picture Compare Tool
Feel free to check how the Xperia XA1 stacks agains the Xperia XZ and X Performance in our Photo Compare Tool. You will be able to clearly see its sharpness advantage in the corners.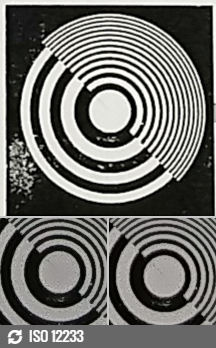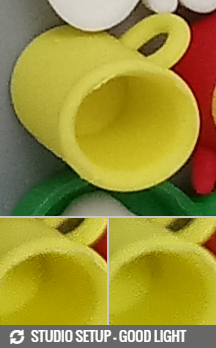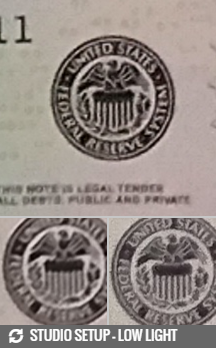 Sony Xperia XA1 vs. Xperia XZ vs. Xperia X Performance in our photo compare tool
Video quality
The Xperia XA1 can't shoot 4K videos or 60fps samples, but you can choose to capture the 1080p clips even in HDR if that would help you feel better (not that they are good quality).
The standard 1080p/30fps mode is encoded at about 17.5Mbps, on par with the competitors. Audio is recorded in stereo at 128Kbps.
The video samples lack in detail and came out very soft and noisy. The colors are accurate, the contrast and the dynamic range turned out good, though.
You can download a short original 1080p video sample (9s, 19.5MB) straight out of the camera.
Finally, we give you the opportunity to compare the quality of the regular video recording mode of the Xperia XA1 to any of the numerous phones and tablets we've tested. We've pre-selected the Xperia XA and Xperia X to get you started.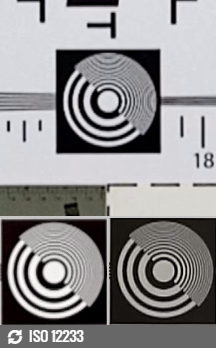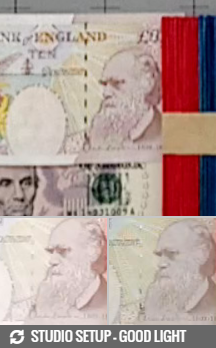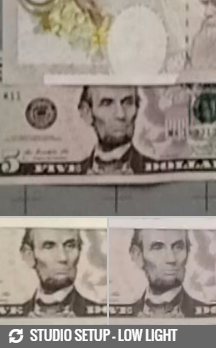 Sony Xperia XA1 vs. Xperia XA vs Xperia X in our video compare tool: 1080p
I feel you bro... Same problem... Great phone.. But the toushcreen is garbage
barely used it, never dropped, brand new... came in with many problems/errors/defects such as compass not working, or GPS not very good. Touch screen stopped working on sides after a few months making it nearly impossible to use. Constant crashes. Un...
I love this phone, iv dropped it on concrete millions of times, dropped it in the toilet 4 times and its gone through so much but still worked like brand new and no i dont have a case for it, yesterday i dropped it by a river and got caught on rocks ...